With a massive history of more than 100 years, the Black Forest Gateau remains the sweet taste of the German people. It has multiple layers of chocolate sponge, with whipped cream and sour cherries. Below is the process of making black forest cake along with the required ingredients.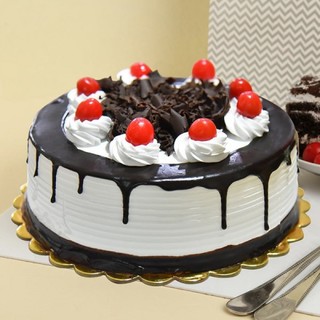 Buy this product from here – https://www.indiagift.in/black-forest-cream-cake-ig-3627
Ingredients
100 self-rising Flour
3 eggs
2 tablespoon icing sugar
1 shot of cherry brandy
120gm caster sugar
1 handful of glace cherries
100gm dark chocolate
1 handful of icing sugar to dust
1 dollop of cherry jam
250ml double cream
20gm cocoa powder

Buy this product from here – https://www.indiagift.in/original-black-forest-cake-ig-3601
How to Make Black Forest Cake
Apply butter greasing to Swiss roll and keep it into the preheated oven to 350° F.
In a large bowl, add 2 cups of sugar, flour, cocoa powder, and eggs. Whisk until the mixture is well-blended.
Pour this mixture into Swiss roll tin and bake it for 10 minutes. Wait till sponges are well risen and begin to shrink away from the sides of the tin.
Combine cream and icing sugar in a chilled medium bowl. Mix with an electric mixer until mixed well.
With a long knife, cut the cake into 3 layers. Spread melted chocolate over the bottom layer, and place it in the refrigerator to harden slightly.
Remove a chocolate-covered base layer from the refrigerator. Place the second layer cake and spread a thin jam layer and cream.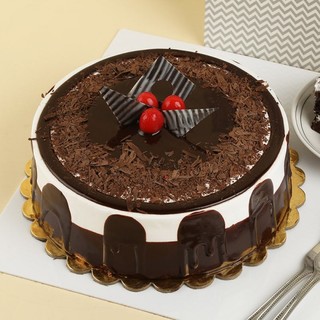 Buy this product from here – https://www.indiagift.in/german-black-forest-cake-ig-4138
You Might Also Like