Coffee cakes have originated from Germany and baked in many varieties. Mocha Coffee Cake is one of them, which is enriched with an ultra-moist combination of coffee and chocolate. Below is the recipe, which will help you to prepare this on your own.
Ingredients Use For Mocha Coffee Cake
2 Cups plain or all-purpose flour
¼ tsp. salt
2 cups granulated sugar
3 tbsp. coffee mixture (1 cup boiling water + 4 tbsp. instant coffee)
2 large eggs
½ cup buttermilk
2 tsp. vanilla
1 tsp. baking soda
For Mocha Frosting
½ cup butter unsalted
2 tbsp. instant coffee
¼ tsp. salt
3 tbsp. dark cocoa powder
4 tbsp. heavy cream
¾ cup icing/ powder sugar
Making Process of Mocha Coffee Cake
Preheat oven to 350°F/ 170°
Grease the baking pan with oil and dust flour into it.
In a large bowl, whisk together baking soda, flour and ¼ tsp. salt.
Boil 1 cup of water and mix 3 tablespoons of instant coffee into it.
In large bowl, combine sugar, vanilla, and buttermilk with an electric mixer at medium speed. Add eggs one at a time, beating well after each addition.
On medium heat, melt the butter in a pot. While butter is melting, add the coffee mixture prepared in step 4th in it. After 10 seconds, turn off the heat, this will boil the butter.
Now mix the mixtures prepared in step 3rd and step 6th. Stir them gently, so that the heat will cool down.
Once done, add the egg mixture prepared in step 5th into mixture prepared in step 7th. Pour it into greased pans and bake it for 25 minutes and after that allow it cool completely.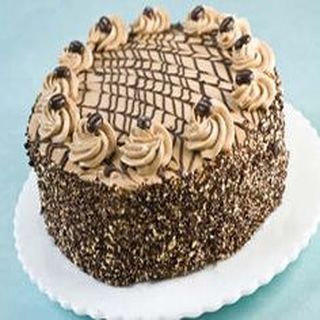 For the Mocha Frosting:
After the cake is ready, combine all the icing ingredients and decorate the cake with it.
You can enjoy have midnight cake delivery, same day delivery or late night by Indiagift.
You Might Also Like