Chocolate cakes are the definition of love that is eaten, inhaled and even dreamt about making it everybody's favorite and sought after cakes on birthdays, anniversary and any time of the day. With their ultimate taste that can transport anyone in heaven, cakes are the definition of love, from their moist and velvety texture to the decadent taste, they make the perfect birthday cakes to India, you can send to anyone you know. Not only are chocolate cakes enough to give any other cake a run for the money when it comes to taste, but also therapeutic. The best thing about a chocolate cake is that despite its complex blend, it's no rocket science rather a step by step recipe, when followed can make you a celebrated baker in the eyes of all who taste this heavenly concoction. Thus, make sure that you follow this simple moist chocolate cake recipe to a T and show off your baking skills on anniversaries, birthdays and other like occasions.
Ingredients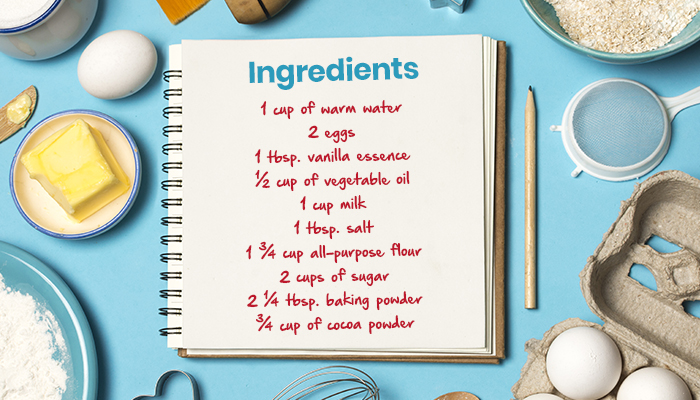 1 cup of warm water
2 eggs
1 tbsp. vanilla essence
½ cup of vegetable oil
1 cup milk
1 tbsp. salt
1 ¾ cup all-purpose flour
2 cups of sugar
2 ¼ tbsp. baking powder
¾ cup of cocoa powder
Recipe
When baking chocolate cakes for birthday, it is always advised that you mix the dry and wet ingredients separately and mix both of them. However, before all the mixing and baking, the oven needs to be preheated to almost 350 degrees Fahrenheit. Meanwhile, you can prepare the baking dish by covering its butter/oil and parchment paper.
In a clear bowl, sieve out the flour, baking powder, cocoa powder, sugar, and salt. Also, these dry ingredients need to be sieved to make sure that your cake batter is not lumpy but smooth as you mix it.
In another bowl, you can start mixing the wet ingredients little by little, starting with eggs and followed by milk, vegetable oil, and vanilla essence. Thus, your wet ingredients are ready to be beaten into a regular chocolate cake batter.
Once all these ingredients are ready, start mixing the wet ingredients with the dry ones at regular intervals so that your cake doesn't remain dry but airy and moist. Once your batter is beaten smoothly, make sure that you add some warm water into it and clear the sides with a spoon or spatula.
Although the batter may seem runny, it will come out moist and soft once you pour it into the baking dish and leave it to bake for almost 30-32 minutes at 350 degrees Fahrenheit. Once the time is over, you can check the cake whether it is undercooked or just right by making holes into it with a toothpick or a skewer which when it comes out clean is the indicator that your chocolate is ready and resembles those beautiful chocolate cake images.
Once, you feel that your cake is adequately baked, take it out of the oven and let it cool down before serving it as it is or decorate it with fondant, frosting, sprinkles or something else you fancy.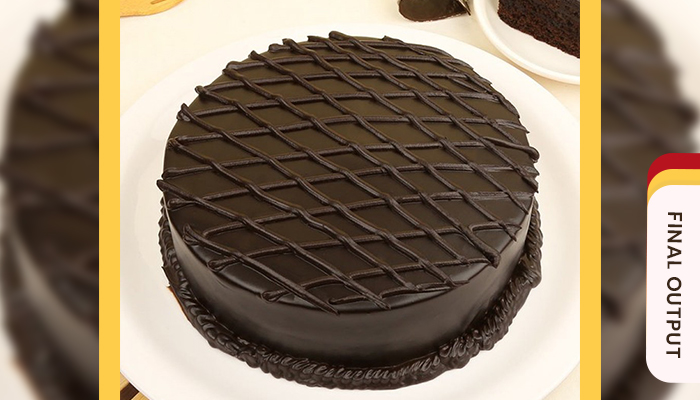 Thus, the world's best chocolate cake recipe is ready for you as you bake a cake that can be devoured in minutes. Although this quick and easy recipe is easy to follow, it's not everyone's cup of tea. Therefore, for the ones who cannot make themselves to try it because of some constraints, you can order eggless chocolate cake online from online gifting sites that are there to make sure that you send cakes to India with online cakes delivery. Thus, whenever you have a craving for chocolate cake, you either follow this recipe or have Indiagift deliver these chocolate cakes to your place or to your loved ones with the most celebrated dessert of all times.
You Might Also Like