There are so many dessert options available in the market as per your occasion and Rose Ombre Cake would be the best one. This cake is a layered structure of so many lovely shapes from light to dark. Let's see how it's made.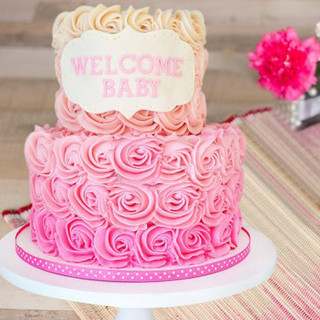 Buy This Product From Here – https://www.indiagift.in/2-tier-pink-roses-ombre-cake-ig-3158
Required Ingredients for Rose Ombre Cake
5 ¼ cup cake flour
¾ tbsp. salt
2 tbsp. baking powder
9 large egg whites
2 ¼ cups granulated sugar
2 ¼ cup milk
1 ½ unsalted butter
Rose/ Pink gel food color
1 tbsp. vanilla extract
Buttercream
¼ cups of sugar
8 large egg whites
½ cup of water
1tbsp cream of tartar
Rose/ Pink gel food color
3 cup unsalted butter
Four 170gm Raspberries containers
Recipe for Rose Ombre Cake
Bring 8×2 inch round cake pan and coat it with non-stick spray, also preheat the oven to 350°F
Whisk flour, salt and baking powder in a bowl. Take another bowl and whisk milk and egg whites until combined.
With an electric mixer, beat the butter to make it creamy. Now add the sugar slowly to make it fluffy, beat for 3 minutes. Also, beat in vanilla.
Add the mixtures prepared in step 2nd and step 3rd and beat this mixture until smooth.
Divide the mixture prepared in step 4th in four parts and color the tops. Bake it for 20-25 minutes and let them cool down for the next 10 minutes.
Coming to the Buttercream, take 2 raspberries containers into the food processor. Mesh them until you have 1 cup seedless puree and set aside.
Take 1¼ sugar and water on medium heat, stir them well until boil. Also in a mixer, place egg whites and add cream of tartar and mix it on medium speed. Once softened, add 1/3 cup sugar until stiff peaks. When the syrup is ready, add the sugar/water mixer in it.
Now in a mixer, add tbsp. of butter in syrup prepared in step 6th until thick and make 2 ½ cups of buttercream.
Combine buttercream prepared in step 7th with ½ cup puree prepared in step 5th in a mixer at low speed. Mix until it is smooth and pale pink (lightest layer), and take out 1 ½ cup. Add an additional ¼ cup puree in the combination with some food color to prepare the second layer. With this mixture, you can make up to 3-4 layers (mix food color on every stage).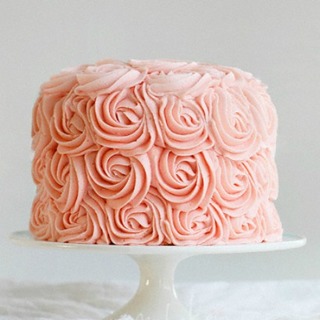 Buy This Product From Here – https://www.indiagift.in/pink-roses-ombre-cake-ig-1277
Bring the cake layers one by one, on an 8-inch cup cardboard (light to dark). Coat them with buttercream and refrigerate for 2 days before serving.
You Might Also Like