Holi is the most popular festival celebrated in many parts of India. Different aspects and rituals followed, make the celebration really significant. This festival promotes wellbeing and good health and every individual keeps participating. Once after firing of Holika, people will apply ash onto their forehead and further mix sandal paste which is called as Chandan with the leaves of the Mango tree. People consume that with a belief to promote hale and healthy good living. Moreover playing with the Holi colors can relax and heal your mind and body, as colors can make an incredibly positive impact on human health. Besides all these, people clean their house during the Holi celebration and this helps to get rid of all the dusts and insects. This in turns promotes good health and positive energy.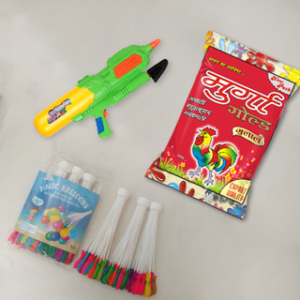 Now, its time for the wonderful occasion to celebrate Holi along with your friends and family. Don't put yourself back, just come up and enjoy the occasion with real enthusiasm and fun. The festival gives utmost joy and enjoyment, where it helps to refill your energy and keep you positive with the colorful vibes. Besides playing with colors, people also exchange and share sweets and gifts amidst their friends and family. Unique religious rituals will be followed particularly in UP during the celebration of Holi. Particularly at the historical town Barsana, Utter Pradesh Holi will be celebrated with unique rituals following the lathmar holi practice. During this celebration, women will hit men with the sticks, which is a mere fun-filling activity being a part of Holi.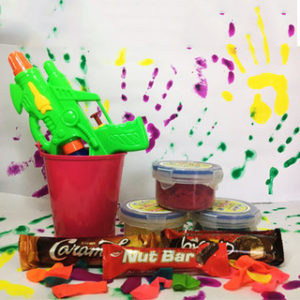 This celebration takes places just a day before of Holi celebration. Most of the neighboring towns including " Mathura, Nandgoan, Barsana in Utter Pradesh " will follow Latmar Holi, and several thousands of tourists keep visiting this place to enjoy this colorful occasion. Along with bhajans and devotional Holi songs of " Lord Krishna " and Goddess Radha, the celebration will be filled with the joy of musical delight. On the first day, women will hit men with the stick and on the second day, it's the turn of men to do it. Women keep their men away by chasing them with a stick which is a part of the celebration. Meantime in the intervals, people have " Thandai – a kind of chill drink which remains intoxicating".
Since this drink is " laced with Bhang "– a kind of paste from cannabis, people will start to react weird and different. Some will start to laugh loud and enjoy the celebration, whereby some will cry out of emotions. There are even a few who turn sweet appetites and start taking off so many sweets. It will be a different experience to people and brings a lot of memorable emotions with an ecstatic experience. With no doubt, it can unwind your stress and bring better bonding among friends and family. To watch all these delight and enjoy all these fun-filled colorful vibes, many travelers visit UP to celebrate Holi. The playful color fun, though being a part of tradition it gives limitless joy and provokes positive thoughts and colorful impacts to the people.
You Might Also Like