Holi announces its arrival with bright colors in all the colors in the rainbow on smiling faces to portray the joy and festiveness that permeates the air. With the atmosphere of fun and frolic that takes everyone by stride, Holi is certainly a joyous occasion that promotes brotherhood and fraternity, however, to make this occasion a sweet affair you can supplement it with actual sweets. These delicacies are unique to Holi and are, therefore, termed as 'Holi Special Sweets'. To celebrate Holi in its true form these sweets are a must as no occasion can be complete with something sweet. This fabulous list contains special delicacies that are typical Holi sweets and add an extra dose of fun and sweetness to your Holi celebrations. You can order these sumptuous sweets on Holi and gift them to your friends and family and revel in the fun.
Gujiya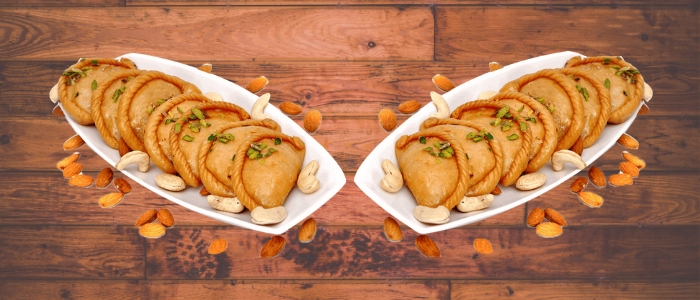 Gujiya is a sweet dish that is inherently related to Holi celebrations will be the sweetest addition to your Holi traditions. Traditionally from Rajasthan, these sweets resemble fried dumplings that are filled with stuffing including, dry fruits and khoya. Crisp on the outside and soft and gooey within, a bite of these gujiya's and you are a goner. For Holi, you can go for traditional gujjia's or try gujjiys which include a trendy twist and are available in flavors like chocolate, coconut, paan, honey or the ones that are covered in sugar syrup. You can enjoy these sweets on your own or gift it to your near and dear ones by ordering for gujiya online delivery from sweet shops near you.
Malpua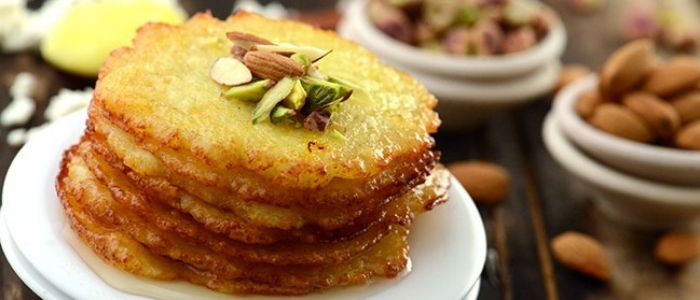 These fritters are like small pancakes that are very soft and mushy giving you a sugar rush as soon as you put them in your mouth. These traditional Indian sweets are mostly created on Festivals on like Holi and Diwali. Made in huge numbers they are consumed by an even larger number of people including neighbors, friends, family and even strangers.
Burfi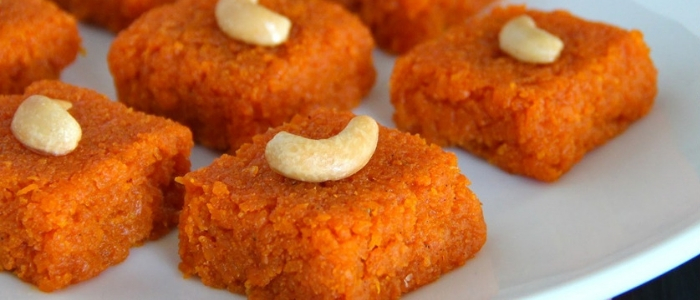 Burfi is an authentic Indian sweet that can be eaten all year round. While Kaju Katli is the bonafide Diwali sweet dish, on Holi you can have anything from carrot barfi that is equally healthy to delicious to chocolate and pista burfi that is decored with silver Vark that looks equally enticing. These burfis are one of the best Holi special sweets and just the thing you need to make your Holi celebrations a very sweet affair.
Apple Kheer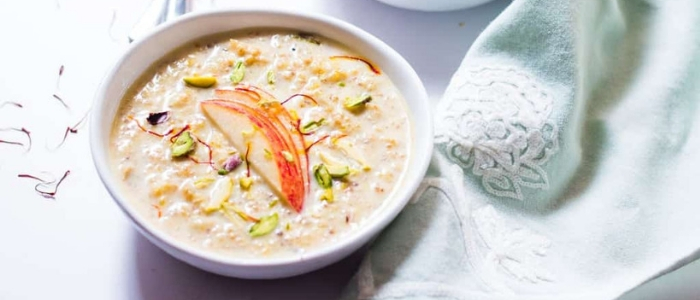 Holi is a celebration which doesn't discriminate in color or cultures, rather celebrates this fusion and integration of cultures with great pomp. You can also incorporate this harmony that permeates the environment during Holi in a fusion dish known as 'Apple Kheer'. This dish with the sweetness of kheer and the tanginess of apples is enough to take your tastebuds on a whirl with its unique combination.
Thandai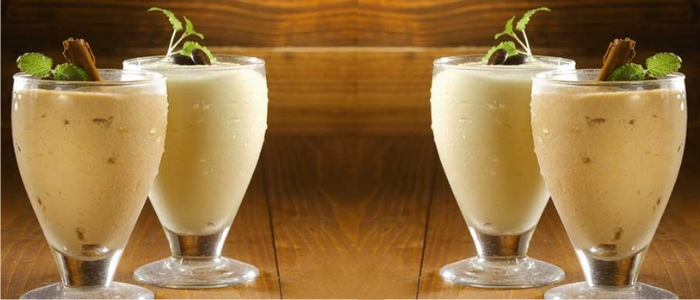 Thandai is a cold drink that comes in the beverage category, but this authentic drink is a typical Holi beverage that serves two functions containing the sweetness of a dessert which also quenches your thirst. Inherently, this cold drink is a concoction of fennel seeds, cardamom, nuts, milk, and sugar which is garnished with rose petals, saffron, and pomegranate seeds. In the spirit of the season, some people also spike it with bhang to let loose, and festive spirit with abandon. This cold drink with its awesome flavor and taste makes it a strong contender in the list of Holi special sweets.
As Holi is a celebration of life as well as the spirit of brotherhood, it is certainly a very special occasion which becomes all the more special and spectacular when you have your friends and family to celebrate it with you. According to Hindi saying 'Khushi baatne se badti hai' which means your joy increases manifold when you share it with others, Holi gives you the perfect occasion to spread the joy and cheer with these mouth-watering sweets. Like Diwali, you can exchange sweets and gifts with your friends and family on Holi and gift them anyone from the sweet buffet, above. However, if that doesn't suffice, then Holi gift hampers should do, comprising of exciting Holi gifts and sweets to ensure a fun-filled Holi.