Astronomy brings people together. It does not matter how far apart they are but they will connect us with the magic and mystery of outer space. If you know who loves to watch stars, galaxies, or who is an astronomer then we are having few unique birthday gift ideas. We know astronomers' theme based gifts are very spectacular and thoughtful. With these gifts you can share passion, joy and beauty of space exploration. These astronomer theme based gifts are perfect for any occasion like birthday gift, completion of milestone or thanks giving gift. These unique birthday gifts are capable of stealing someone's heart. Here are a few best Unique Happy Birthday Gift ideas.
Glow in the Dark Constellation Blanket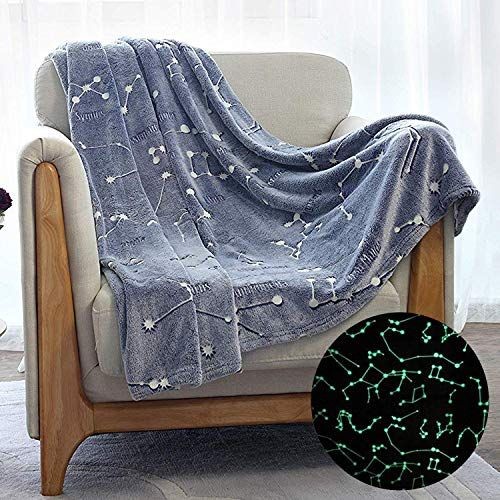 This glow in the dark blanket is a very unique blanket. Its design is perfect for the night. This blanket has microfibers which glow in the night. Those who love to watch stars and galaxies, this blanket will be the perfect Happy birthday gift for them. This blanket keeps you warm and cozy in the winter season. This blanket has a stunning constellation design and this will bring wonders of the night sky in your room. This blanket will be a perfect birthday gift for him and a birthday gifts for her.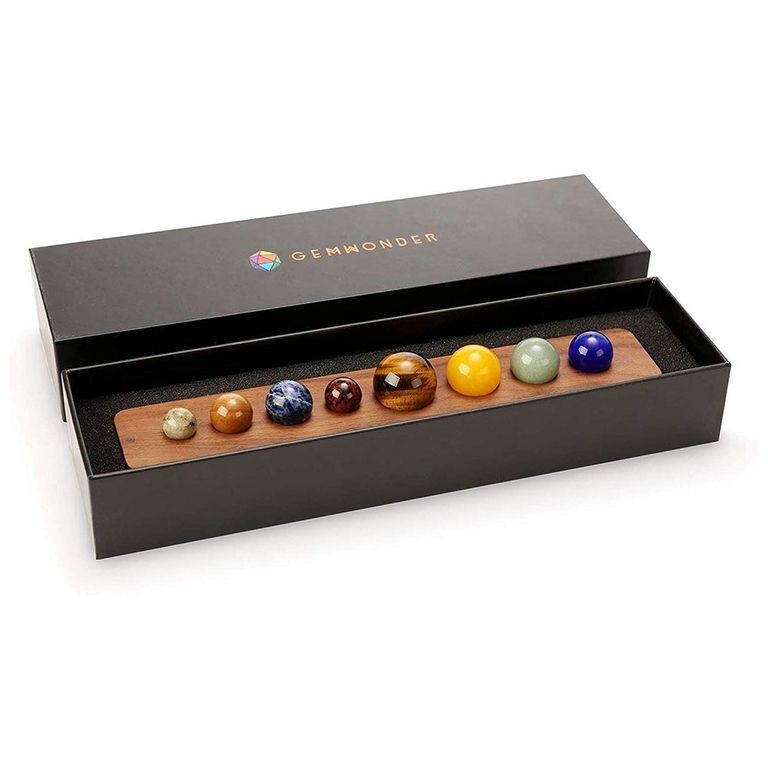 This desk planet is an amazing gift for those people who love to keep the gems with them. In this desk set you will get all eight solar system planets like Mercury, Venus, Earth, Mars, Jupiter, Saturn, Uranus and Neptune. In this desk planet set each and every gem is crafted and selected so carefully that it will give you the illusion of the real planets. You can give to your professor as a Thank you gifts and it will be the perfect choice.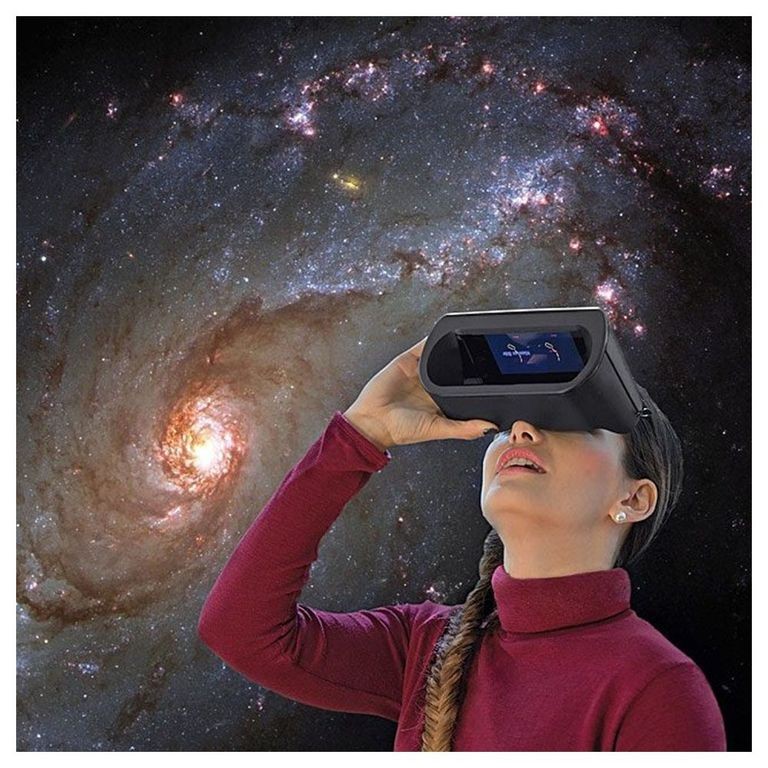 This personal planetarium will take you to the journey of the far-out galaxy with this augmented reality viewer and audio guide. In this all you need to insert your smartphone with the device and it will overlay constellations, galaxies, planets, stars, in the six modes across the night sky then this personal planetarium will brings the digital and real world together and this will take you far in the universe with the little blue dot.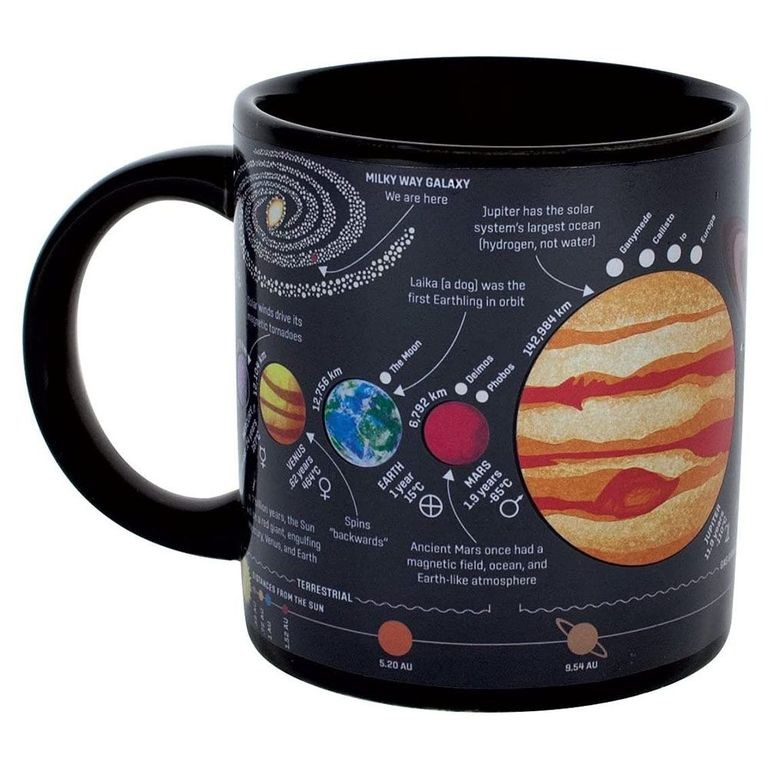 Give this planet mug to your space lover.  With this planet mug he/she can start their mornings with a great cup of coffee and learn about the universe. This planet mug will change its design as soon as they pour their favorite warm drink in this mug. After pouring the hot drink you will learn about the facts of the solar system which will appear around the mug exteriors. If they prefer colder beverages, they will still get to enjoy a beautiful planetarium diagram.
3D Optical Illusion Space Shuttle Lamp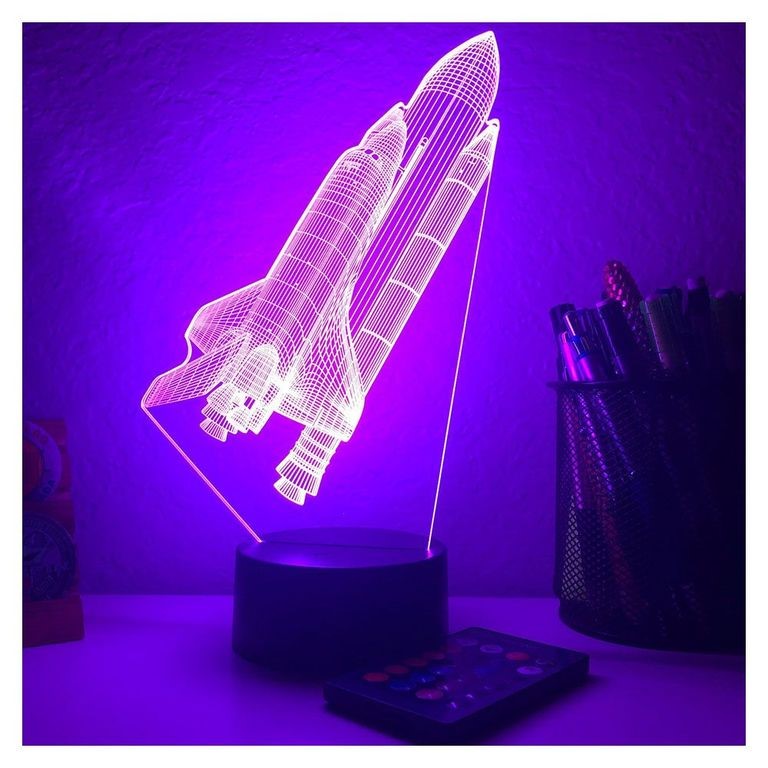 If you want to give some more digital gifts then go with the 3D optical illusion space shuttle lamp. This lamp gives you an actual look like a space shuttle ready to blast off. In reality this lamp is a thin, completely flat, and made of glass acrylic sheet. You can even add this lamp in your little ones' space-themed room decor. Its light will double when it is completely dark. Also, this lamp comes in eight changeable color modes, a touch button to easily change the colors, and uses energy-efficient LED bulbs.
You Might Also Like :