Some occasions like wedding anniversaries come and go every year, but a 25th wedding anniversary is extraordinary as not most couples get to celebrate it. To celebrate this iconic milestone of life and show your gratitude to your favorite person was by your side through thick and thin, here are a few celebration ideas. As this day calls for all the pomp and cheers you can muster, these silver jubilee celebration ideas perfectly sum up the victory of your love that stood the test of time. Therefore, borrow from these over the top celebration ideas which your partner will appreciate more than ever.
Personalized Gifts for Keepsake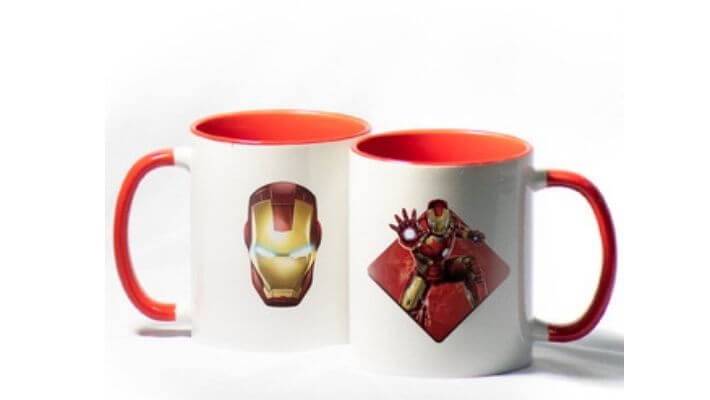 Having spent a quarter of your life with your ideal person, there's bound to some memories which you both recall from time to time and would like to share with your partner. A special presentation is just in order, and for an occasion as special as this, a personalized gift is what you need. You can have ceramic mugs personalized with some rare snapshots which foretell the candid love permeating between you two. For those lazy mornings as you sip your coffee together, these unique personalised mugs will not only help create new memories as you reminiscence the ones featured on your mugs.
Vow Renewal Ceremonial
As your 25th-anniversary celebration draws near, you always look back to that momentous declaration of love as you utter your 'I Do's'. To recreate the iconic moment where you pledged your life to your soulmate before God and man, a vow renewal ceremony is the best way to honor the sacred bond. From the white dress and black suit to an anniversary cake that resembles your wedding cake, renew your vows for eternity itself. With your near and dear ones to bear witness to that eternal bond between you, it will be nothing short of extraordinary.
Tick Off The Bucket List
Spending twenty-five years together as a couple there would have been still some things in your bucket list that need to be ticked and what better time than now? Fulfilling almost all your responsibilities and obligations as parents, it's time you rekindle the romance and spice thing up with a fun-filled activity that you always envisioned. Whether it's cooking classes or even origami or something more adventurous like couple tattoos, don't hold back but dive in headlong with your partner by side to celebrate your special day in a unique manner.
Travel Places With Your Loved One
In the usual humdrum of life, it's easy to forget oneself as you and your spouse are neck-deep in obligations and responsibilities. Taking out time for yourself seems like urban fantasy but is quintessential to make sure that your bonds are strengthened and you get to explore new avenues with your partners. Therefore, a vacation is just what the love doctor ordered. With a ready partner who will make even the most boring of situation fun and with whom you are the most comfortable with, a vacation is like heaven. Whether you prefer a secluded beach or a quaint mountain town, this long due vacation is the best way to celebrate your silver jubilee with the person who matters the most to you.
Besides these awesome ideas, you can also peruse other ideas like making a hotel reservation for a romantic getaway or an adventure sports or anniversary party for parents to make sure to celebrate and spread love. These awesome celebration ideas will help you cherish those years which felt like a day when your loved one was there to make it fun and memorable and continues to do so.
You Might Also Like