Everyone loves kids because of their innocence and the pure love that they have in their heart. That's why you have to be more careful while selecting a gift for your little brother. Raksha Bandhan is one such festival that portrays the essence of siblinghood. And, if you have a younger brother who is very naughty, then you need to keep so many things in mind. Otherwise, he will blame you for not buying the right Rakhi gifts for kids. So, are you willing to experience such kind of awkward situation? Obviously, No! It is rightly said that it is not the money spent on gift matters, but the meaning that the gift holds.
So, you have to struggle a lot when it comes to purchasing the perfect gift for your little brother. Before looking for a gift, you have to find out the favorite cartoon character of your little champ. Is he like Doraemon, Chota Bheem or Shin Chain? Whatever is his favorite cartoon character, buy only that Rakhi. Here are a few Kids Rakhi ideas that can enhance the wrist of your naughty brother.
Doraemon Rakhi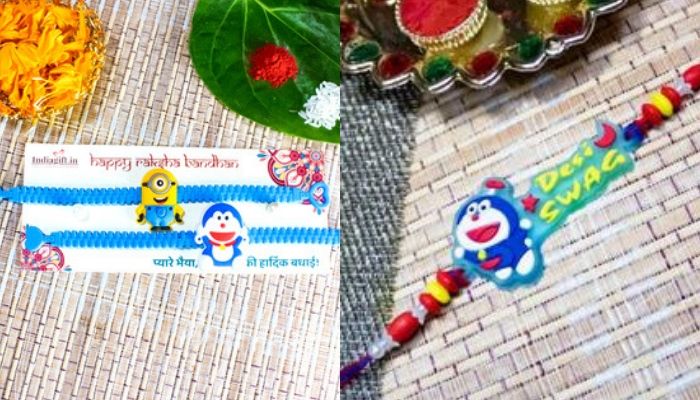 By holding power to control situations with unusual gadgets, Doraemon has become the most likes cartoon character in the world. This cartoon character even delivers an outstanding message to the world i.e., always ready to help your dear ones and don't over-utilize the resources. If your little champ loves to watch this show, then this Raksha Bandhan, tie Doraemon Rakhi on his wrist. You can also buy this Rakhi from online stores. Online stores offer a comprehensive collection of Kids Rakhi online, thus, providing you a platform to buy the desired Rakhi in the comfort of your home.
Spiderman Rakhi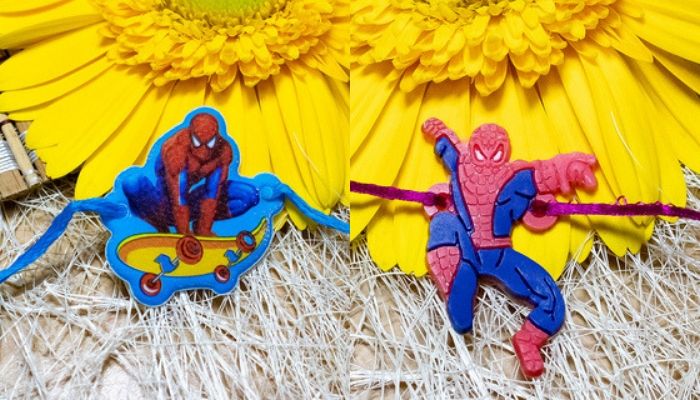 No one in this world displeases Spiderman. With his heroic activities, Spiderman has won millions of hearts. If this superhero also inspires your little brother, then Raksha Bandhan is the right time to present a gift that inspired him a lot. Bring a Spiderman Rakhi for him and adorn his wrist. He will be stunned by your act for sure!
Shin Chain Rakhi
The naughtiest cartoon character is Shin Chain. He irritates his mom and teacher to a great extent. But, his cuteness always allows everyone to forget his mistakes. Nowadays, kids are even copying the same acts as Shin Chain. If you also see such kind of actions in your brother, then it clearly states that your little bro is a die-hard fan of Shin Chain, so buy Shin Chain Rakhi to amaze your sibling.
Motu Patlu Rakhi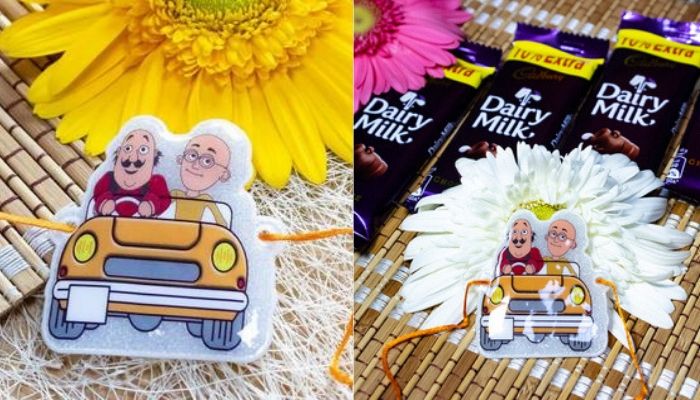 Raksha Bandhan is the time to create blissful memories so that you and your brother can cherish it for a long time. Buy kids rakhi online for your younger brother and let him know how much you care about him. If your sibling loves to watch Motu Patlu, then you can bring Motu Patlu Rakhi to delight your brother.
Chota Bheem Rakhi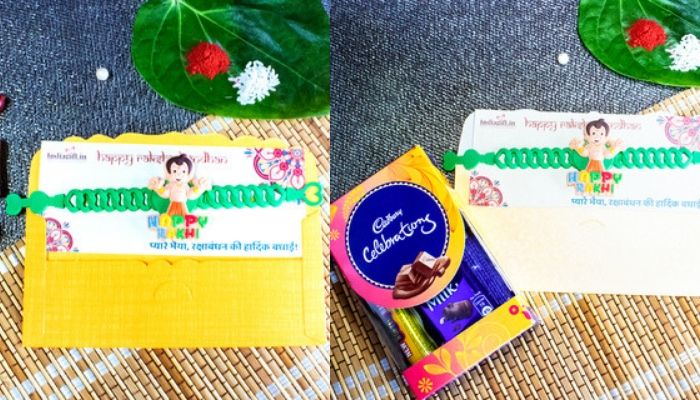 The little toddlers got curious about seeing Laddoo. Do you know why? It is because they are hardcore lovers of Chota Bheem. You can tempt your adorable brother by bringing Chota Bheem Rakhi. Besides, this you can also bring Laddoo sweets to satiate the taste buds. The pairing of Chota Bheem Rakhi with Laddoo can make your brother jump in happiness. So, don't overthink and go ahead with this idea. Raksha Bandhan is the time to convey love and affection in the best possible way. So, don't miss this opportunity and pick the right Rakhi for your younger brother.
You Might Also Like