Rakhi has always been a quintessential Hindu festival that celebrates some of those rare bonds between a brother and sister that has been long stipulated in the scriptures. From historical figures like Porus and Roxane to Rabindranath Tagore, propagating the message of brotherhood, and even mythical figures that celebrated this festival, Rakhi has always been a notable event. Therefore, with Raksha Bandhan just around the corner, our B-Town celebrities are setting new trends on Rakhi, as well as, for all other things. You may have seen them on reel performing those traditional rakhi rites consisting of rakhi's and rakhi gifts on the camera's, but when it comes to real-life, these hotshots are a step ahead of everything and setting new trends even when celebrating this traditional festival. Hence, check out what all the new trends these b-towners are setting and can be incorporated in your rakhi celebrations this year.
Deepika Padukone Tying a Rakhi on Her Bodyguard's Wrist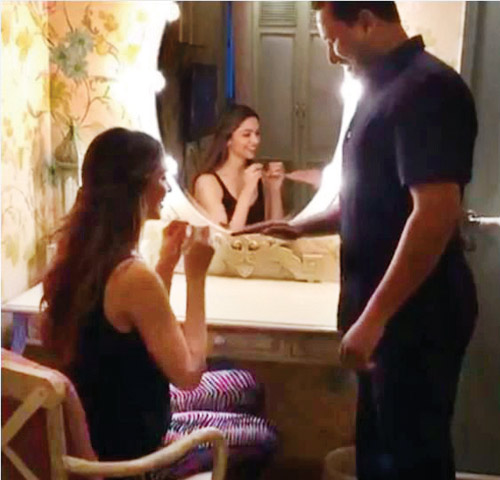 As tradition entails, the sister ties a rakhi on the brother's wrist he is entitled to protect her honor. However, this role of a protective brother is fulfilled by many figures in our lives and not just our brothers, and for which we need to show our appreciations gratitude. Taking this to heart, Deepika Padukone tied the rakhi on her bodyguard's Jalal wrist. This sweet gesture is certainly thought-provoking as it pays tribute to all the male figures in her life who protected her at all times. Posting a picture of this gesture, the actress certainly passed the limits when she highlighted this issue and paid respect where it was due.
Kriti Sanon and Nupur Sanon Going a Step Ahead by Tying Rakhi on Each Other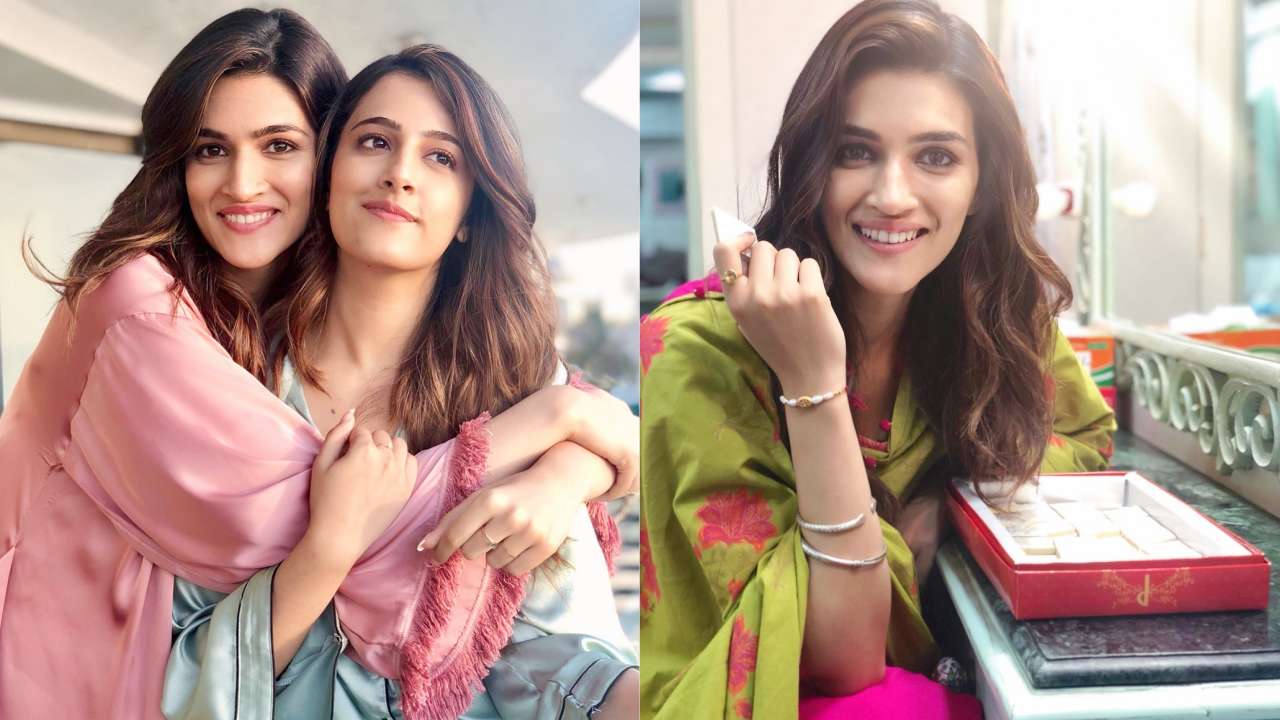 The Sanon sisters are very close as big sis Kriti doesn't fail to remind again and again by capturing mundane yet banal things she does with her sister. Hence, it's no surprise when she posted a picture of her sister Nupur Sanon and made known to the world how both these independent women vow to protect and support each other on Rakhi. A sister tying a rakhi on the sister's wrist is certainly empowering as these women value their traditions as much as their independence, thus, paving the way for universal sisterhood. This incidence is certainly a lesson to those sisters who don't have a brother but are learning the ropes to support each other by being their rock, brother or not.
Shruti Hassan and Mother, Sarika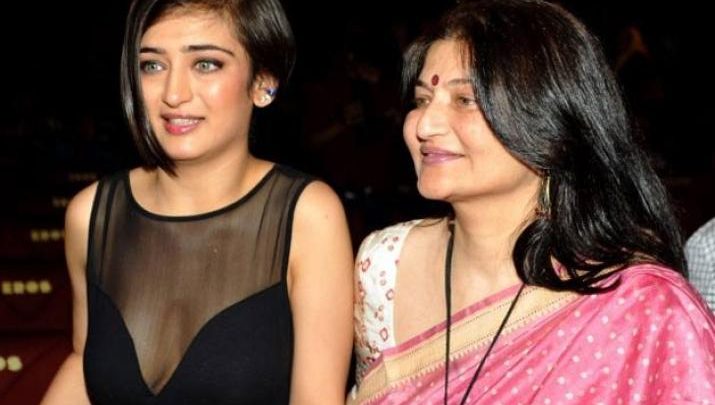 With celebrity parents Kamal Hassan and Sarika, Shruti Hassan has always been in the limelight, but recently she made the headlines for something very special. However, this one time it's her rakhi celebrations that are causing the headlines as the actress has announced that she will by tying the rakhi to her mother, Sarika. Shruti also confessed that this tradition is something new and was recommended by her mother who questioned whether or not two women can protect each other? This gesture is surely a fine example of women empowerment at its best and incorporating our cultural traditions into it.
Taimur Ali Khan and Inaaya Naumi Kemmu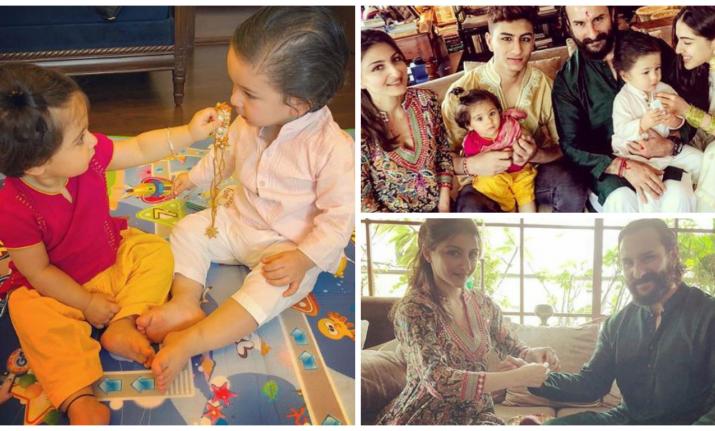 While many show their displeasure as the internet is buzzing with Taimur, Saif Ali Khan, and Kareena Kapoor's baby boy. This little celebrity has taken the world by storm because of his cuteness factor, and his cousin Inaaya Naumi Kemma is not far behind when it comes to making the headline. During the Raksha Bandhan season 2018 too, this bro-sis duo is not far behind where they were clicked playing with rakhi and going about it the whole ethnic way, from their wardrobe to the rites. While sister tying rakhi to brother is not a new thing, but when these cultural and traditional values are instilled in kids this small, it makes one proud of our culture.
Ranveer Singh wears Rakhi long after the occasion
 With his ability to command all eyes upon him, Ranveer has always been in limelight for his wardrobe choices, rambunctious personality and for stealing the leading lady, Deepika's heart. However, Ranveer was recently been recorded recalling a very sweet gesture involving his sister and rakhi celebrations. The actor relayed how his sister tries to find him a not so fussy rakhi which he wears until it wears off. This sweet gesture not only portrays how much he loves his sister but also values the symbolism behind it, therefore, brothers next time your sister ties you a rakhi, take a leaf out of Ranveer's book and immortalize your relationship.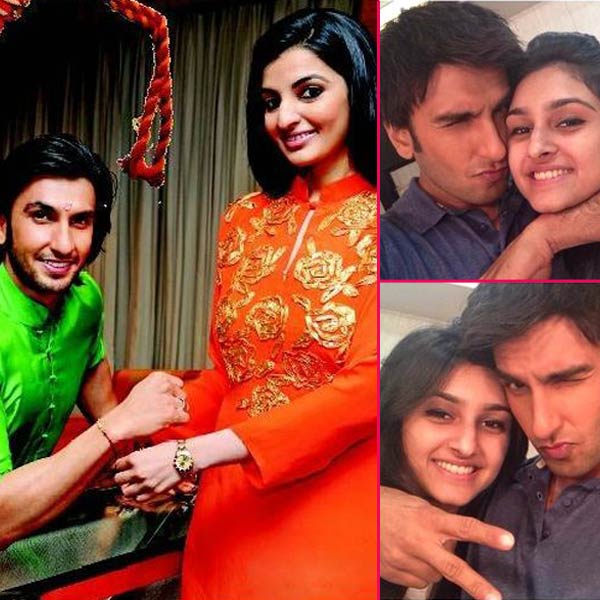 Hence, this rakhi season gets inspired by these real-life actors and actresses who are setting new trends when it comes to rakhi traditions. Even if you are away from them, add another trend by sending online rakhi gifts to your brother, sister, mother, father or friends and eternalize your bond.
You Might Also Like