The Raksha Bandhan you celebrate now resembles the one that has been portrayed in Bollywood movies and rakhi related advertisements. With the sister tying the rakhi on the brother's wrist and feeding him sweets while he surprises her with over the top rakhi gifts, this picture-perfect rakhi celebrating moments are our rakhi celebrations in a nutshell. Also, there are some old and new traditions like rakhi gifts and online rakhi to be sent in India from abroad which have been adopted in our rakhi celebrations. However, the rakhi celebrations and traditions which we have come to know and practice are a more updated version of the older ones. Traditions like this have been circulating through generations have many known and unknown legends that add to its history. Therefore, look out for these famous brother-sister duos that have been listed in our history book and other mythologies and popularized the Raksha Bandhan traditions which we know today.
1. Krishna and Draupadi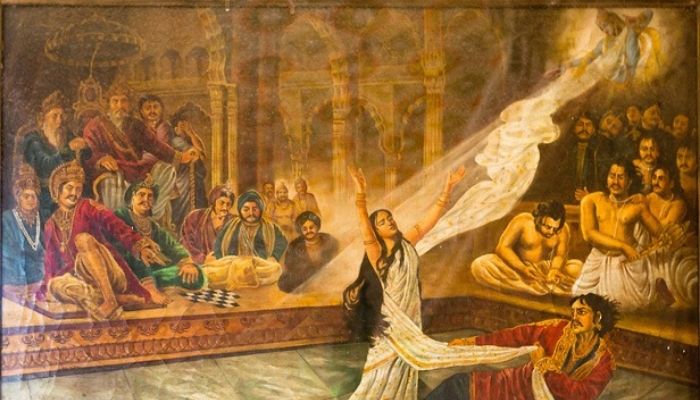 This duo of Lord Krishna and Draupadi is perhaps the most popular brother-sister duo that is derived from the Mahabharata. As the legend dictates, on the day of Makar Sankranti, Krishna was cutting sugar and accidentally cut his index finger which started bleeding profusely. While his consorts ran to bring bandage it, it was Draupadi's presence of mind that made her cut a strip from her saree and tie it on his finger. Moved by this gesture, Krishna vowed to help her in her time of need. Thus, Krishna fulfilled this promise when he helped Draupadi during the infamous disrobing ceremony and saved her honor. Similarly, the brother vows to protect his sister just like Krishna did.
2. Queen Karnavati and Humayun
Although rakhi is borrowed from the Hindu scriptures, there are many people from other religions who are enamored by this practice and celebrate it. This legend involves Queen Karnawati of the Mewar region who was under attack from Bahadur Shah( not the last Mughal emperor). In her distress, she sought help from the Mughal emperor Humayun by sending a Rakhi as an SOS who came to her help leaving his military campaign. Thus, this legendary tale relays that the brother and sister relationship that is not related by blood.
3. Yama and Yamuna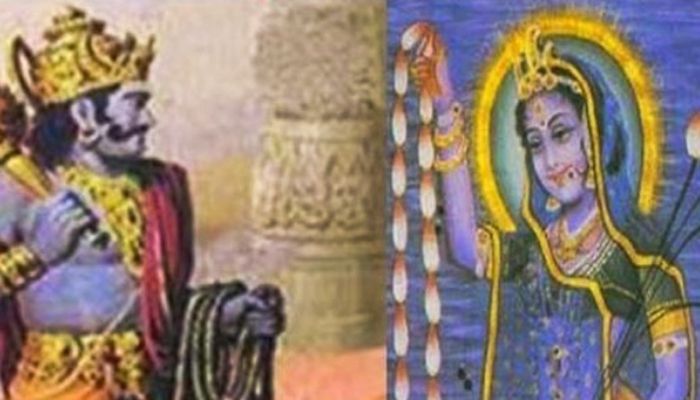 As the fable dictates, Yama the god of death blessed his sister the river Yamuna immortality when she tied rakhi on his hand. Also, it is believed that when a brother vows to protect his sister as she ties that rakhi upon his hand, although, far-fetching he will always be immortal in his sister's memories.
4. Ganesha and Santoshi Maa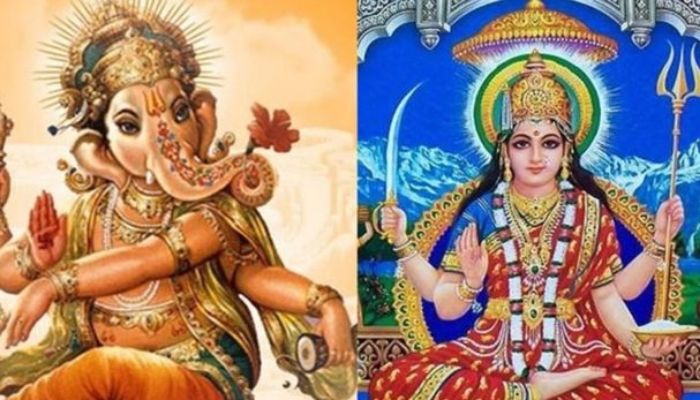 If you don't know about the origin of Santoshi Maa, then you need to know that it is because of our very own Rakhi celebrations that she came into being. It was Ganesha's sons that insisted that they need a sister just like their father when his sister visited him to tie a rakhi. Upon their insistence, Ganesha crafted Santoshi from the holy flames, very much like the way Sita was created.
5. Laxmi and King Bali
As it was the case with Deities, Lord Vishnu disguised himself as a doorman in King's Bali palace. His consort Laxmi missed her husband and disguised herself as an old woman to whom King Bali showed compassion by allowing her to stay in the palace. With Laxmi in the house, the king prospered and asked to fulfill her wishes when she tied a rakhi on his wrist. Laxmi then asked for Vishnu who revealed his true self and her wish was granted.
6. Roxana and King Porus
It impossible to miss the legendary war between King Porus and Alexandra, however, may don't know the role of Roxana, Alexander's queen. His wife fearing for the husband's safety sent a sacred thread to Porus appealing him not to harm Alexander's life. Thus it's not only in India but also in other countries that rakhi holds a lot of significance.
7. Lord Indra and Indrani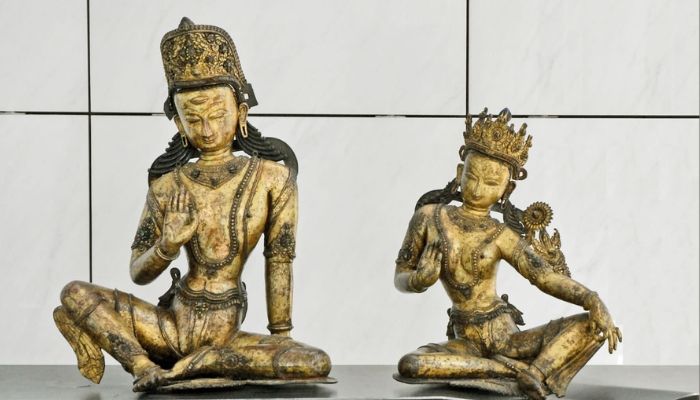 It is believed that it was Lord Indra's wife Indrani who tied the sacred rakhi thread on his wrist to protect him from Demons.
8. Rakhi Mahatsov Organized by Rabindranath Tagore
Raksha Bandhan is said to promote brotherhood among all religions and Rabindranath Tagore implemented this during the Bengal Partition in 1905. With the religious discords between Hindus and Muslim, Tagore organized a Rakhi Mahatsov where people from different religions participated in Rakhi traditions despite the communal tension.
Thus, the Rakhi which you celebrate today is a product of these legends, myths, historical events, and fables. Cultivating the same spirit of brotherhood and unity which united these historical or mythical figures, your Raksha Bandhan celebrations are just as special. Therefore, next time you celebrate Raksha Bandhan with rakhi gifts just remember the significance which this rite holds for you.
You Might Also Like