Holi – this festival brings a bundle of joy and keeps everyone elated. As we all know, holi is the most renowned festival of colors which can recreate and rejuvenate your mind and thoughts. During this celebration, every state and city will follow its own rituals and practices. Now let's go through the different rituals revolving around Holi celebration:
First comes the Lathmaar, which is one of the most significant rituals being followed by people living in Barsana. Barsana is the smallest town in UP, and people here follow this unusual tradition during the Holi celebration. During the Lathmaar celebration, women will hold a huge bamboo stick known as Dandas and hit men. This is just the funniest game kind of play where men will tease women to grab their responsive attention. Also, they splash colors on the women that follow them with sticks to hit them.
Bhang is the most important ritual for many people! During Holi, people will have a drink called Bhang, which is a milking kind of drink. It is layered with the intoxicant proportion of cannabis known as Thandai. Though the consumption of cannabis is prohibited, people take them once in a while during this celebration. People consider it as a gift of God which has therapeutic healing potentials. Upon the intake of Thandai, people start to express themselves in different grimaces. Some people cry while some laugh and few others enjoy dancing and singing along the crowd.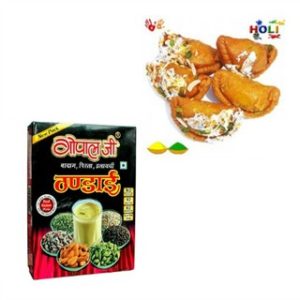 Pakka colors are the promising ritual which is being followed to emphasize harmony. In recent times, colors being sold for the Holi celebration are quite harmful because of the chemicals they are made out of. It can even cause severe illness to people who have allergic disorders. To avoid all these impacts, Pakka colors are made with a mixture of rice flour and food color. Further adding water can give a colorful paste, where people can splash and have fun around during the celebration.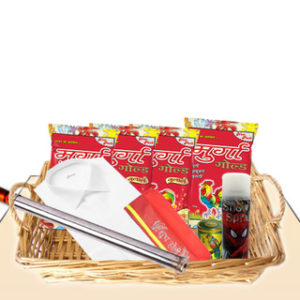 Rain dance makes Holi wonderful and this is one of the spiritual tradition which is being followed as a significant ritual among people. Many people still consider that Holi is a festival of color and water but people in many cities have the rain dance parties gathering a huge crowd. It's pretty awesome to watch people dancing all around and enjoying the celebration vibe.
Idol swings are yet another ritual being practiced during Holi celebration. In Bengal, people living in some cities will call this festival as Dol Yatra. This celebration follows particular traditions, where the idols of Lord Krishna and Goddess Radha are trooped and paraded. Upon hanging the idols of the god during the parade, devotees get a chance to swing them. Men splash a powder called ABEER along with colored water and women to keep singing and dancing while the idol parade takes place.
Besides all these, there are several other rituals including Basanta Utsav, Holika Dahan, Hola Mohalla and more. People enjoy and have limitless fun all through the celebration time and stay cheerful with better peace of mind.
You Might Also Like