As we know weddings are important occasions in any couple's life because it is the day when two souls become one soul and when you will be officially called as Mr. & Mrs. So every couple wants to make their wedding very special. For that couples take care of everything from a wedding dress to decor and from venue to cake and food.
As we know after the outbreak of covid-19 many restrictions are enforced on our celebrations but nothing can kill the vibe of people and their choices. With the restrictions, couples start thinking something different and they start thinking according to wedding trends which fluctuate every year.
Nowadays wedding cakes become an essential part of the wedding and couples go out of the box in the selection of their wedding cakes. Bakers also change the style of wedding cakes. Some bakers have decreased the size of the cake and they made that cake heavenly, tasty and gorgeous. If you are looking for trendy wedding cakes then we have a list of top wedding cakes which can steal anyone's attention.
Hand-painted cakes are the most amazing and gorgeous cake designs which are trending. These cakes are painted with edible colors to give an exquisite majestic look. Whether you have a small or big wedding it will perfectly suit every wedding celebration. In this cake watercolor detailing attracts everyone's attention and comes out with a unique and spectacular centerpiece. This cake comes in 2 tiers or 3 tiers or 5 tiers and the white foresting is used to give a white smooth canvas base. You can order tier cake online from any exotic and leading online cakes shop.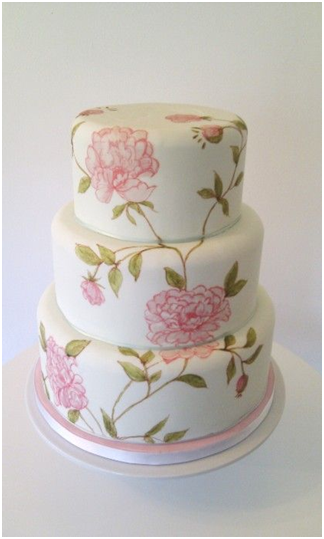 Royal cakes are magnificent cakes. These cakes are multi layered tiers cakes. In these cakes, royal icing is topped, with a romantic assortment of beautiful flowers, and these cakes are featured with intricate designs which help to celebrate the occasion and also you will find some decorative elements. These cakes have a pastel-colored background. This cake looks sophisticated, elegant.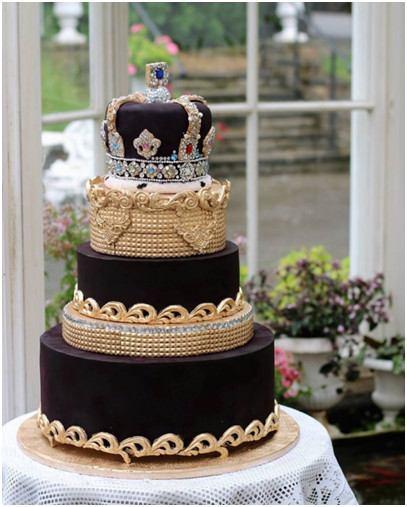 Fresh flowers cake is a beautiful cake and it is surrounded with pretty fresh flowers in an artistic way.  This cake is a tiered cake and it is topped with a pair of felted figures. One is wearing a baseball cap for the groom and the other is holding a bouquet for the bride. These are special cakes.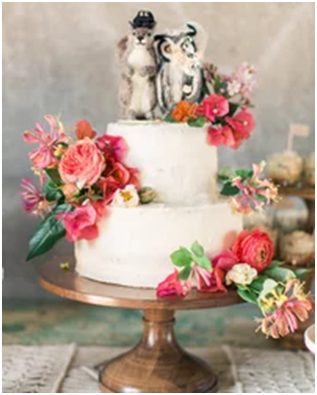 Nowadays Rustic wedding cakes are gaining a lot of popularity because these cakes are unique and they are natural-looking cakes. Those who don't like foresting those people like rustic-style cakes. These cakes are without fondant covering and they are semi-nude cakes and it is decorated with fresh fruits cakes or fresh flowers.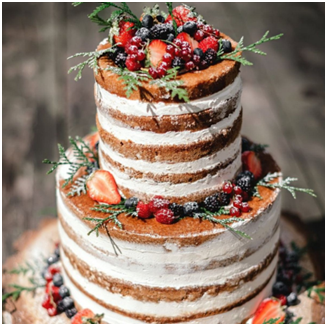 If you love colors then this colorful wedding cake is the perfect cake for you. These 5 star cakes have many colors and designs. Either you can go with the geometric theme of this wedding, the cake or you can go with the colorful flowers which are made with cream. This cake is a 4-tier cake and each layer has a different flavor and filling. You will have red velvet, passion fruit with fruit filling, chocolate ganache with berries and vanilla filling, and lastly lemon cake with berry filling. In a single cake, you will get different flavors.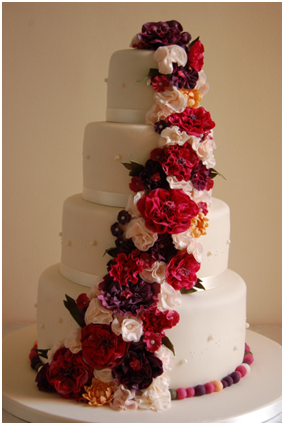 Fern wedding vanilla cakes are simple three-tiered cakes. This cake has vanilla, lemon, and mocha-flavored cake. This cake will bring life into the wedding cake because every wedding is the beginning of a new relationship. This cake is a combination of blooming rose vines and ferns and both are used for decoration.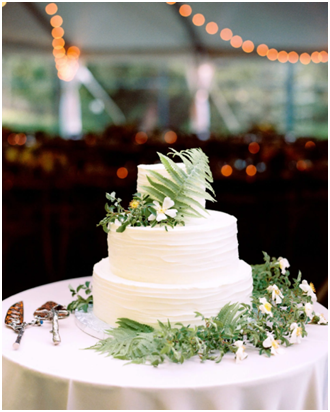 You Might Also Like: