Spring is the party season of the year and it is a perfect time to tickle your sweets buds. If you are looking for women's day cake, mother's day cakes, baby shower cake, holi cakes, or simply want a perfect season cake then our spring cakes will be the right cakes for you and after eating this they will sooner become your favorite seasonal cake. In these spring cakes, you will find different types of berries, citrus flavors, perfumed floral, and much more appealing extract and elements that are efficient enough to impress any spring party crowd.
You will find layered cakes, bundt pancakes; berries cake, etc all these cakes will bring shine. As soon as the sun starts shining a little longer and the temperature goes up all we need is a refreshing and beautiful cake. So here are some spring season cake ideas.
Lemon cakes are delicious spring cakes and these cakes come in layers and layers are light and soft. This cake is perfectly moist and has a tangy flavor. This spring cake balances all the flavors very nicely because in this cake a perfect amount of bright lemony tang is used to cut the sweetness of the birthday cakes. You can use rich and creamy cheese frosting at the time of layering to make a perfect spring treat.
Spring Daisy Lemon Layer Cake
You can stun your guests with this amazing cake which is packed with fresh lemon. This will be a stunning spring cake. It is a beautiful layered cake that has a lemon flavor and buttercream frosting. You can decorate this cake with spring flavors and some green apples. This will give you a refreshing taste and feel.  Your guest will definitely enjoy these special cakes till the last bite.
Nothing can be better than an elegant Cheesecake. This cheesecake will be an incredible option because this cake doesn't require baking. You can top this cake with seasonal berries like strawberries, blueberries, raspberries, etc. If you don't like berries then you can choose your mother's favorite fruit cakes.
Chocolate floral cakes will be a stunning spring cake. This beautiful cake will be wrapped with painted flowers. You can decorate this cake with floral patterns with the help of paintbrushes.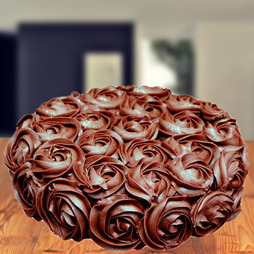 This chocolate angel cake is an amazing vintage and its recipe is passed in every family. It is the lightest angel food cake. This cake is very easy to prepare and this cake is the easiest version of the chocolate cake and it can be an impressive treat for the family. This will satisfy the craving of chocolate lovers. So you can order cakes online for various occasions like women's day, mother's day, etc.
Glazed Buttermilk Donut Cake
This oversized donut will be a perfect treat for the brunch party. If someone loves donuts then this cake will be an amazing surprise for them. You can decorate an oversized donut with candles then it will become anniversary cakes. This donut cake is moist and tender. You can bake this cake into the bundt pan. You can add vanilla or any extract according to your taste. You can add buttermilk to balance the sweetness and tanginess of the cake. At last, you can glaze the cake with sugar powder which will create a shiny coating at the top and it will make the cake super gorgeous.
We all love ice cream and juicy fruit, if we found it during the hot day then it would be amazing. Just you need a few ingredients to create this super refreshing cool cake. This creamy peach icebox cake is a perfect spring season cake and its preparation time is also less. It needs a few hours of freezing and you will get a refreshing treat cake.
You Might Also Like: