Barbie dolls are known for their fashion. And these dolls are treated as fashionable dolls and these dolls are very popular among young girls. These dolls symbolize glamour, glitter, and femininity. Several television shows are inspired by the Doll's characters and many electronic products are available in the market which are based on Barbie dolls.
Every little one wants to be like a barbie doll. You will find several dolls in the little toy box. If you want to celebrate your little birthday with a doll barbie doll theme then we are having a few fantastic cakes ideas on baby girls Birthdays.  These doll cakes are mesmerizing and gorgeous. It will definitely bring a bright smile to your little face. With these beautiful cakes, you can make your little girl feel extra special and you can create beautiful gifts for her.
In the market you will get arrays of doll cakes designs available, you can get these doll cakes for any online cake shop. On the online cake shops, you will get several doll cake designs available and you can have happy birthday cakes with the same day cakes delivery or midnight cakes delivery to make Happy Birthday girls happier.
You can choose any design of doll cakes. You will doll in swirls dress, glitter dress, printed doll photo cake, frozen cake, princess cakes, princess standing in castle cake, nicely dressed doll model sitting or standing on the top a two or three-tier cake. In these cakes, you will find a real doll or doll which is made of bakery products. These cakes are very attractive and have bright colored dresses worn by Barbie that gives the cakes a very fantastic look and it can easily steal the heart of anyone. Look at a few designs of kids cakes.
Princess Barbie cakes are very spectacular and beautifully crafted cakes and this cake belongs to the barbie world. This cake dress of the barbie is prepared with buttercream icing.  This cake will grab the attention of many attendees and it will tickle the taste buds of your guest and little one. This cake will enhance the occasion.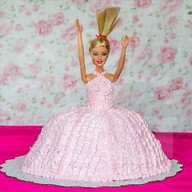 2-tier Mermaid Doll cakes are very beautiful cakes. This cake is filled with buttercream and jam. Also, the outer coating of the cakes is also done by the buttercream. You can also use an airbrush to color the whole cake in Blue color. You can decorate the tier cakes with starfish and other decorative objects which are available in the bakery stores.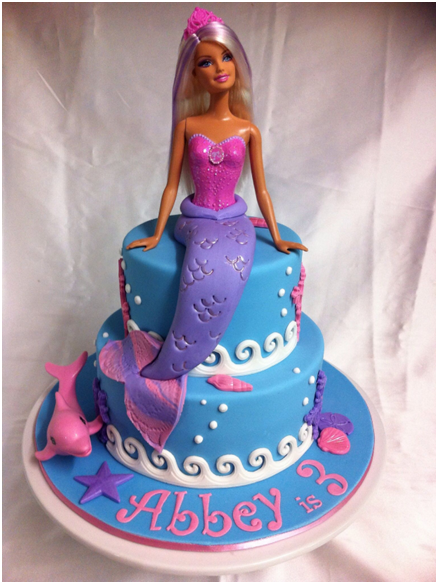 The pull me up cake is a cake in which flowing frosting is used. This flowing frosting is all around the cake and when the plastic piece is pulled up then frosting spreads around the cake. This frosting flows like lava and then lava spreads around the doll which is standing in the middle and after the pulling of the plastic sheet flowing frosting converts into the doll dress. It looks so mesmerizing and fantastic. That is the reason why the Pull me up doll cake is very popular and trendy as birthday gifts for sisters.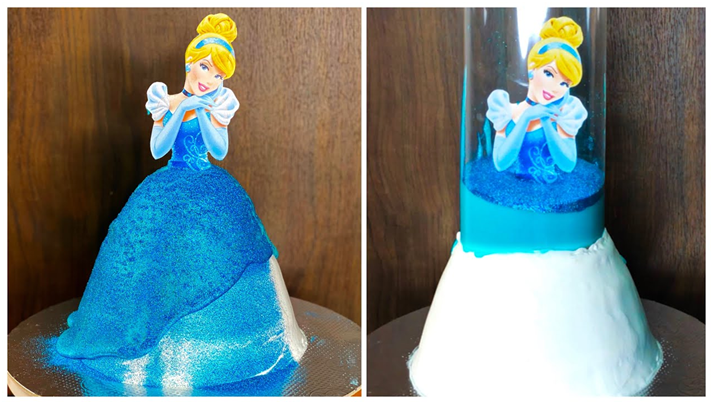 Barbie doll photo cakes are very amazing and yummy cake. You can customize the doll image of the cake. This image is printed by edible ink. You can get this cake in any size and shape. This cake buttercream is used to decorate the printed image. So special you little one with her favorite doll printed on the cake.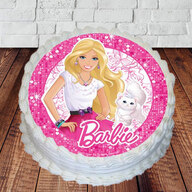 You Might Also Like: