Mostly everyone focuses on selecting the theme of the party, color scheme of the palette, and decor but have you ever thought of in what way the cake table will be decorated or how you will display your cake on the table. If not then don't worry here we bring some incredible ways to decorate your amazing cakes table at home.
We know this is a smaller decision but it will enhance your celebration. The cake table is not just a table it is a part of the decor and it will give a magical feeling to guests and it will influence the guest's experience. There are a number of things that come under the cake table decor like linen cover of the table, cake stand, table size, and shape, etc. each and every aspect need to be taken care of.
If you are planning to do an outdoor celebration then greenery will be an amazing option. In this, you can use a wooden base for your birthday cakes. Also, you can add greenery around your cake; it will give a beautiful and natural effect. This will be a pleasant idea for you.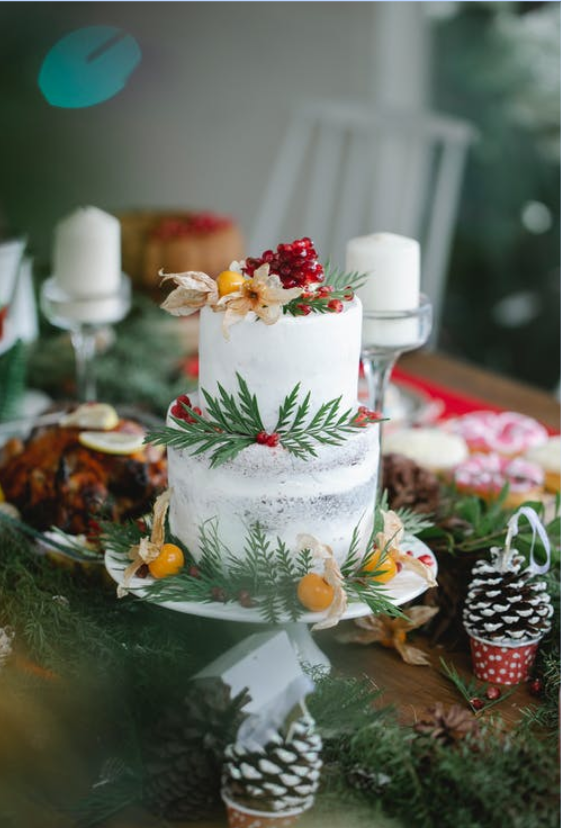 Pair your cake with Potted plants
If you are a nature lover then you can use potted plants on your cake table.  You can use succulent, house indoor plants, etc. these charming plants will make your adorable cake table. You can even use personalized pots or color-coordinated pots which will enhance the decor. It will look fantastic when you place a small cacti plant with chocolate cakes.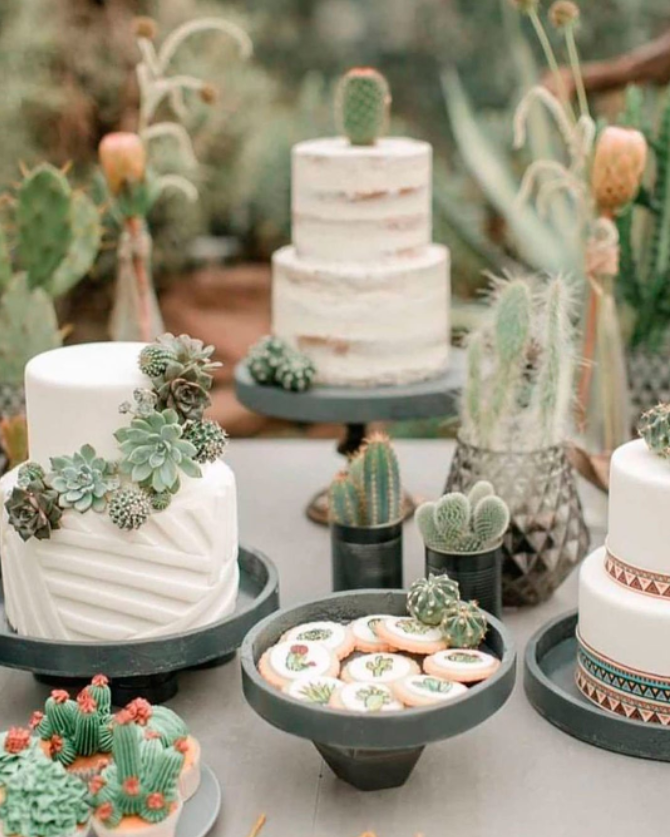 Play with Vibrant Flowers
We all know flowers are beautiful and have vibrant colors. These flowers will dazzle on the cake table like no one else. You can do flower arrangements in a designer vase, or you can put small bunches of flowers around your cake then it will look magnificent.
If the party's at night and you can set the mood and ambiance of the party by decorating the table with sparkling candles. If you cover your table with a golden silky sheet and if you add some candles, votives, floating, tea light, etc you can pick any and it will work like magic.
If you like vintage styles then add this styling to your table. For that, you can use a unique shaped table that has brass detailing and you can put some beautiful artwork on the table. So that it will give elegant grace to your decor.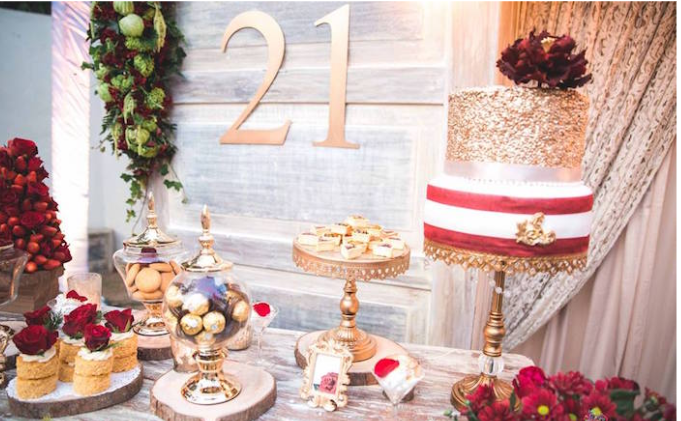 If your kid loves frozen princesses and you are customizing the frozen Barbie cakes then design your cake table which looks like a frozen fairytale land. For that, you need to choose colors like silver, white, and frozen blue. And you need to decorate the table with snowflakes, silver sheets, pine trees, etc.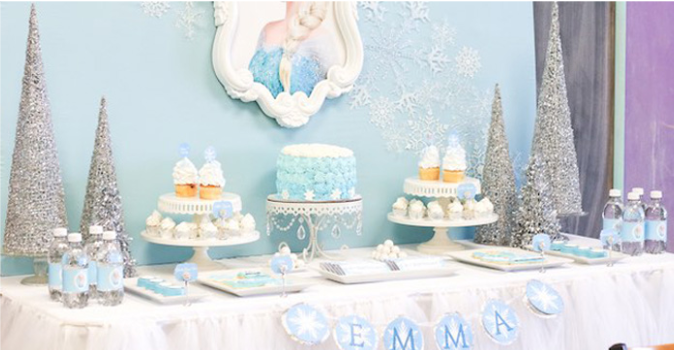 Nowadays Unicorn seems to be the kids' favorite. To give the magical Unicorn decorations for that you can use balloons of unicorn colors, a golden unicorn horse on the wall, and an iconic golden thorn with flowers. Also, you can use many unicorn color frill covers for your table. We are sure kids will definitely love this decor.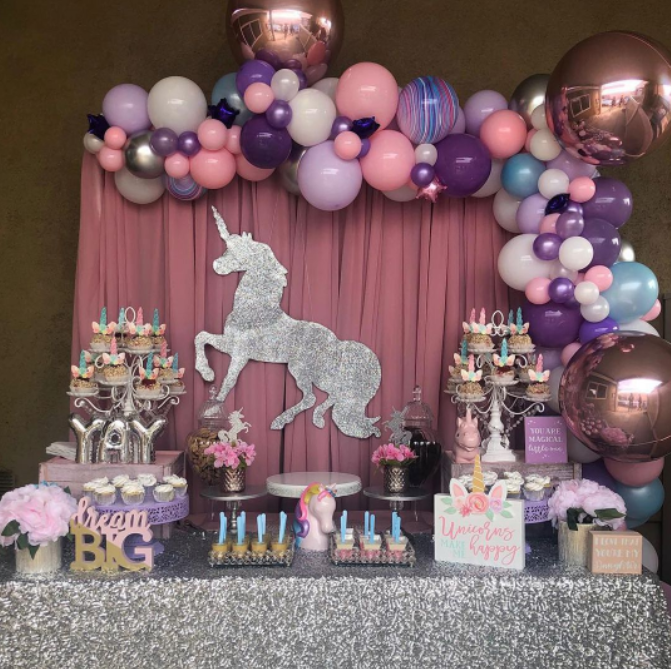 You can make a style statement cake table by simply adding a beautiful piece of furniture that can be used as the base of the display. Also, you can pair it with a rose gold frame and with plenty of blooms for a bold and elegant look. Also, you can use lighter shade linen for a mesmerizing look. This will give a picture-perfect look to your anniversary cakes.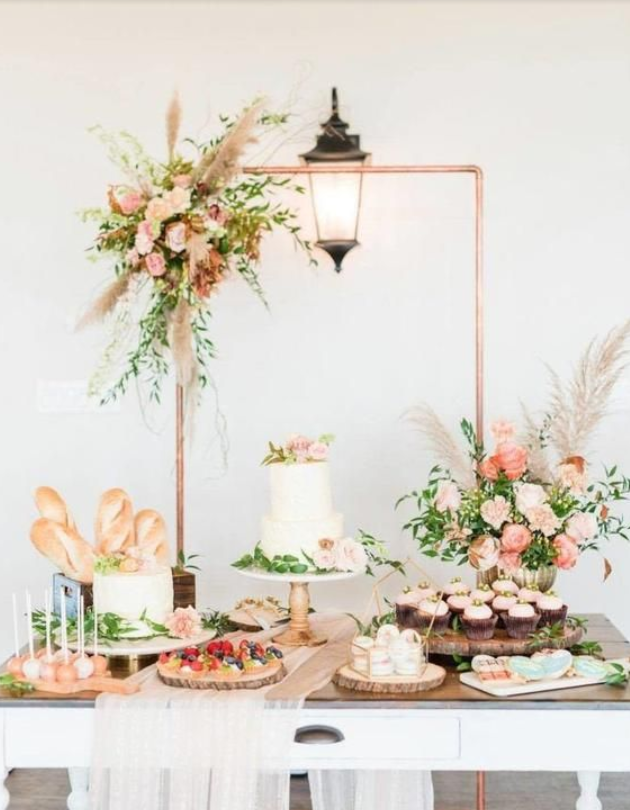 You Might Also Like: