Every child is a god's gift, and they are very special. They only complete our life but also brighten our homes with their laughter. Kids make you every day very special and happier with their cuteness and naughtiness. When it comes to their birthday it must be celebrated with innocence and sweetness.
Every Kid's birthday is very special. We all want to make our kid's birthdays even more special. Every child is excited about this birthday. On their birthday they want a party with their friends and family. And the most important part of the kid's birthday party is cake cutting. At a kid's party, everyone focuses on the cakes because kids' cakes are awesome, unique, and delicious birthday delight.
Kids' cakes are very unique, funky, and delicious. All cakes are based on the kid's choice. If the birthday is of the boy then the cake will be spiderman, Captain America, PJ mask, etc. if the birthday is of a girl then the birthday will be Elsa cakes, doll cake, and unicorn cake. With these fabulous-looking cakes, you will be able to make a lifetime memory.
If your kid's birthday is around the corner and you are searching for kid's birthday cake ideas then we are having some superb kids' birthday cakes ideas for you. So let's begin with us.
All kids love small and cute animals. They always want to have a small little cute pet in their house. Woodland is the small and cutest animal and many kids are fascinated with this animal. If your kids love these animals then you can choose the Hedgehog cake.  This cake is inspired by woodland. If you choose this cake definitely your kid will love it and surely everyone will be impressed by this cake. This cake is decorated with edible spikes, buttercream, and chocolate details. This cake is simple to make, and the results are worth it.
Nowadays this imaginary animal is very popular with kids. This animal has horns, wings, and tails. This animal comes in many vibrant colors. In the market, so many things are there with the unicorn and kids love to buy this cute stuff. This magical unicorn cake is very trendy and tastes as good as it looks. The making of these unicorn cakes is easy and it requires impressive height, and a few simple decorating tricks turn it into a gorgeous dessert.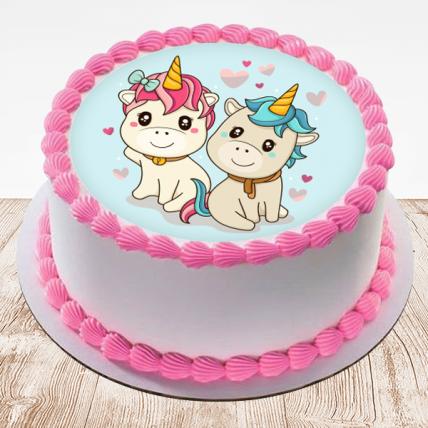 Rainbow cakes are so beautiful we see rainbows in the sky. While looking towards these cakes it looks boring and dull. As soon as we cut the cake and take out the piece we see a beautiful rainbow on our plate. These cakes are made with the help of different food colors and this cake has seven layers of cakes of different colors. These designer cakes are topped with a creamy spread and fresh fruit.
Castle cakes come with three-tiered sponge cakes and these are simple to make, but the decoration is a challenging part. It requires artist skills to decorate the easy castle cake. These castle cakes are like a centerpiece, which gives your party a magical feel.
Princess cakes are best for the pretty little princess's birthday party. Give a surprise to the birthday girl with these sensational princess Barbie birthday cakes. In this case, a princess doll stands in the middle and is covered with pink and white icing. These cakes are much simpler to make than we actually not think. Spraying some of the edible luster dust on the cake at the end really gives this cake a magical feeling, and it feels like real moving doll quality.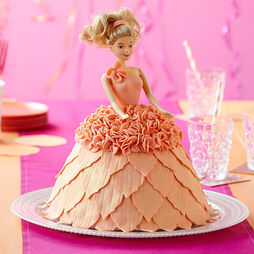 This magical mermaid cake is like a mermaid buttercream dream cake and this cake is perfect for any 'under the sea themed birthday party. These cakes are decorated with golden shells, pastel sea horses, and pearlescent meringue kisses. These cakes have a shimmering blue mermaid tail cake topper, which will be supplied separately to be placed on the cake by the customer. In various flavors, these birthday cakes can be made.
Every kid loves Mickey and Minnie Mouse cartoon characters. Kids love watching the adorable little talking mouse. Plan a Minnie Mouse theme birthday party for your little munchkin and order Minnie mouse cake for the party. Kids will love it. A red or pink cake with black Minnie Mouse silhouettes and pink bows is a great option. The character cakes are simple and can be made to order at local bakeries as well.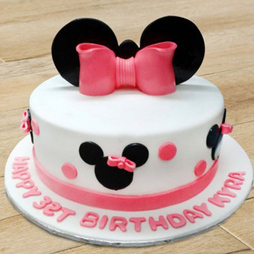 Batman and Spiderman Cakes
Every child is having their favorite superhero. And usually, your child loves to be like them and he prefers things of their favorite superhero. At every fancy dress party, you little boy loves to be like them. On your boy's happy birthday you can go with superhero cakes like Batman and Spiderman cake. You can even make these fondant cakes at home. By using marbled chocolate shards you can make Spiderman cake, and with the help of black food color, you can make Batman cake. With little icing techniques, you can do wonders.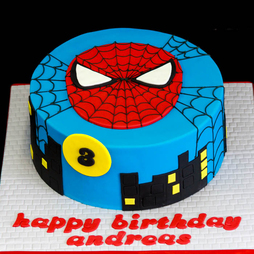 If your little one loves digging toys and you don't believe that you can make a perfect cake then you can go with the digger cakes. Just you need to incorporate your mistakes together in a designer way and your digging cake will be ready.
Star Wars cake is an amazing cake for all those who love space and stars. With the help of the right cookie cutters, you can create your Star Wars cake. This cake is easy to prepare, all cake decorative items are available online.
All of the above birthday cakes are trendy and kids love these types of cakes. You can order cakes online from any online cakes shop with midnight cakes delivery for making your kid's birthday special.
You Might Also Like: