11789

30
Product ID: IG007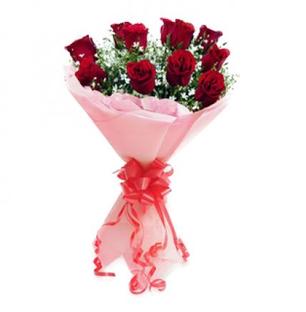 Last Bought
Dinesh T..
Pune..
Customer Reviews
5 based on 7 Reviews
Red Roses Bouquet
Product Reviews ( Rated
5
/5 based on
7
Reviews)
Selvendran
-
Tirupati Andhra Pradesh
-
21/09/2016

SHARAN KAUR
-
Jalandhar Punjab
-
28/11/2016

the bouquet was packed so nicely. the flowers were beautiful
Shipra Kandwal
-
Kangra Himachal Pradesh
-
06/06/2017

Prompt response and help fromt he team in making it happen. Excellent Service & Delivery
Kavita Rani
-
Ludhiana Punjab
-
16/06/2017

Very nice, timely delivered, excellent customer service. I appreciate the fact that even last minute changes were incorporated with such an ease.
Eben
-
Puducherry Puducherry
-
16/06/2017

Im sooo grateful for indiagift.in for doing a wonderful job in delivering the products ON TIME. i really appreciate the professionalism that you guys have shown. I wish u all the best in ure future. I want you know that i am your loyal customer from here on.....
Prabhat Shukla
-
Mumbai Maharashtra
-
04/09/2017

its awsm Experience with IndiaGift i happy to on time delivery. very fresh Rose.its nice ......Thanku
Pavan
-
Bangalore Karnataka
-
21/10/2017

Powered By - Comtrust

262 Reviews
Ashik Rahuman - For Thiruvarur

Mar 11 2018

Good

Drashti Marwadi - For Jalandhar

Mar 11 2018

Awesome service. Loved the product. Price it bit expensive but worth it.

Shazzu - For Chennai

Mar 7 2018

Awesome.. My boy friend loved it.. I ordered just few hours before with fixed time delivery and I requested to gift wrap too. It was perfect.. Here you go, two happy happy customer . Love it team.. Keep going!!

Waleed Mohammed - For Hyderabad

Mar 7 2018

Amazing response definitely will be booking again with the team. best regards

Sucharita mishra - For Rourkela

Mar 3 2018

Perfect delivery timing.good one.n I appreciate this site.

Tripta - For Dehradun

Mar 1 2018

Very nyc services ..got my gujia for holi festival delivered in time

Ridhi - For Gopalganj

Feb 25 2018

Deliver before time... Well supporting staff... I love your service.. I'll order again in future... Keep it up... Great job

Rahuldev - For Bangalore

Feb 22 2018

The delivery was on time. Even though the date of delivery was tomorrow the team delivered it today as per my request .best customer support.Thanks to the support executive Nidhi

Tripta - For Kurukshetra

Feb 21 2018

Excellent services..i love using this site for online delivery ..i sent online cake two times,both are delivered on time

Govind Singh Mehra - For Delhi

Feb 20 2018

very good service

Tripta - For Nangal

Feb 19 2018

My gift is delivered on time ..i am very happy .u guys are awesome ..your services are excellent... it's my mom dad anniversary..and my cake is delivered just because of you ..I am so happy with your service that i already offer one more cake from your site that will be delivered day after tomorrow

Ranjana - For Khagaria

Feb 16 2018

Very good

AMRESH KUMAR - For Bathinda

Feb 14 2018

Presentation was Good!!

Saajan Singh - For Gurgaon

Feb 14 2018

Very Good & Timely Service :)

BOGYAM KARTHEEK SAGAR - For Anantapur

Feb 14 2018

Excellent Thank you

Rohitesh Sharma - For Hamirpur HP

Feb 7 2018

Order recieved, cake quality is good

Kapil dhunna - For Chamba

Jan 29 2018

Fantastic .. completely cooperated by india gifts team ..

Vicky - For Varanasi

Jan 28 2018

sir deliveri boy aap kay yaha ki bahut achi hain

Amit srivastav - For Basti

Jan 26 2018

Best............on tym.....

Ankit Dixit - For Pithampur

Jan 20 2018

thanks a lot. delivered on time

Anchal Singh - For Mhow Cantonment

Jan 18 2018

Your service is absolutely awesome I truly liked it......????????????

Abhishek Shankarappa - For Chikmagalur

Jan 5 2018

Happy my item got delivered in very next day, happy with the service

Mithra Vindha - For Hyderabad

Jan 4 2018

I was very happy with the order.

Leesa - For Mumbai

Jan 4 2018

Thank you! The bouqet was lovely, acknowledged by receiver.

Rohit Raman - For Gaya

Jan 3 2018

Full marks for taking orders for a small town like Gaya. Full marks for timely delivery. The Rose bouquet was beautiful. The Vanilla cake was delicious but looked a little plain and empty, could do with some more colors on the top. Negative - I had requested for the message "Happy Birthday " to be written on the cake, but the delivered item had the name missing.

Nalini Singh - For Azamgarh

Dec 29 2017

Very much satisfied with service. But cake quality was not upto the mark. I was expecting something better than delivered.

Papa - For Lakhimpur

Dec 29 2017

Great job Dil Khush hua May Lord bless you all Thanks,

Debashish Sarmah - For Jorhat

Dec 27 2017

The cakes are awesome and tasty. But I asked for a gift card, it is not given. Hope u look into the matter next time.

Mona - For Ludhiana

Dec 22 2017

gr8 job

Manisha Singh - For Faizabad

Dec 21 2017

First of all thank you guys, I am very happy with the ease to send a gift to home all the way from The Netherlands. Since I came to know about your website at last minute, I chose for quick delivery option. Something to keep in mind for future. So I placed this combo order for my little brother in Faizabad Uttar Pradesh from Amsterdam. And guess what he is thrilled to receive his cake and chocolates on time. I am really delighted about whole process and regular update, the payment mode via PayPal is a big plus. The customer care was a real help. Kudos to the entire team. Till next time Manisha

Kunal Nandi - For Kolkata

Dec 21 2017

Excellent service

Kishan kumar - For Ernakulam

Dec 18 2017

Best service made my love day awesome thank u IG continue the good work

Karan - For Pune

Dec 13 2017

great service.

Maneesh Pal - For Hardoi

Dec 6 2017

lovely site,I placed a order around 1:30Pm and delivered 5:30Pm in Hardoi City (UP)

SK - For Hyderabad

Dec 6 2017

Thanks for making my day. You have proved that distances do not matter for your near and dears that you love. God has made people/companies like you a link to bring happiness in lives. I really thank each individual right from receiving the order to the delivery person for making our day so special. Loved it.

Deepak Kumar - For Aurangabad Bihar

Dec 2 2017

Excellent service...on time delivery

Deepa - For Ariyalur

Dec 1 2017

Good Service

Kshama Purohit - For Nagpur

Nov 30 2017

Order wasn't completely delivered but due to good customer service it got delivered. Will Suggest others to order from Idiagift.

Honey Rohira - For Baran

Nov 30 2017

Cake was good but they haven't mentioned name on the cake which wasn't expected.

Vikash - For Jehanabad

Nov 28 2017

Very Nice Service. The quality of the Cake was also good fresh and delicious. I am completely satisfied and happy with your Service. I will catch you Soon for your Service.

Kishor S - For Mangalore

Nov 25 2017

Cake, flowers and teddy bear reached on time :-) the birthday girl was surprised and am happy :-) so thank you India gift .

Harsha Surathkal - For Mangalore

Nov 21 2017

IG delivered best product. Great going guys. loads of love to the entire team behind this.

Harjot singh - For Amritsar

Nov 20 2017

Great service. Would recommend.

Prasant - For Ghaziabad

Nov 20 2017

Every thing fine n good

AFREEN - For Nagapattinam

Nov 17 2017

I ordered this gift for my friends of friend. Its really awesome especailly for own text. Indiagift simply the best. Good team work

PREJO VARGHESE - For Mumbai

Nov 16 2017

Flowers delivered on time. Thank u

Aniruddha Bhaduri - For North 24 Parganas

Nov 15 2017

delivery was good. got delivery message prior to the original delivery.

Minu kumari - For Rourkela

Nov 14 2017

The receivers name was not written on the Gift

Bhagath - For Hyderabad

Nov 13 2017

Delivery was good...but I didn't get chocolate truffle cake as shown in the image...they delivered another cake of some other price

Aman Dutta - For Hamirpur HP

Nov 12 2017

Excellent

SARVESH SADGURU KASKAR - For Goa North Goa

Nov 11 2017

Excellent Service, delivered on time and really happy with the service. thanks a lot Team India Gift.

Mayank Yadav - For Damoh

Nov 9 2017

Really services are beyond the expectations specially for small towns. Admirable :)

Brindha B - For Chennai

Nov 2 2017

Good service!

Nagendra Prabhu C - For Sivakasi

Oct 21 2017

Delivered in time even though I have ordered during a festival holiday. Thank you for your valuable service.

Gajendra kumar sengar - For Pilibhit

Oct 21 2017

Nice but one day late delivery

Vibha sachdeva - For Delhi

Oct 19 2017

excellent ! thank you. delivered in time

Ramesh kumar - For Patna

Oct 18 2017

Timely delivery is very good.

S Gururaja Rao & Family - For Bangalore

Oct 18 2017

Good. Nice experience.

Narinder Singh - For Fatehgarh Sahib

Oct 17 2017

Overall very good experience. I will recommend and use the service again. Just one feedback, the birthday assumption was wrong. It was not the birthday occasion but just a happy gesture. Other than that, great job.

Ankita khare - For Rewa

Oct 13 2017

I'm very satisfied with the service. As promised the order delivered very well and before time. Thank you very much :)

Sundrash mani - For Coimbatore

Oct 6 2017

Good cake and delivery. very happy.

Parveena - For Kollam

Oct 1 2017

Thank u Team.Cake was good and delivered on time.

Padmini Maharana - For Mumbai

Oct 1 2017

Good service. I am satisfied for the second year.

Sudheshna - For Ernakulam

Sep 27 2017

Delivered on time so happy ....

Reetu Mrinal - For Koderma

Sep 23 2017

Thanks for delivering on time.

Shubham Verma - For Delhi

Sep 22 2017

Very nice service.

Tarun - For Noida

Sep 17 2017

Execellent work within a short period of time... Thanks a Lot....

Aamina - For Lakhimpur

Sep 16 2017

thanx.....very good gift and efficient delivery.

Shalini Ojha - For Allahabad

Sep 13 2017

It was good experience and delivered on time also. This time cake quality was also good compared to previous . I shared one message but that was not delivered.

Ankur - For Jaunpur

Sep 13 2017

Very good service.. delivered same day

Rohit Sharma - For Mount Abu

Sep 9 2017

Thank you for the amazing service. I am very happy.

Satyendra Singh - For Warangal

Sep 3 2017

Excellent

Devender kour - For Una

Sep 1 2017

Thanku so much 4 making my friend hapie thanku so Mchh very gud service

Narendra Singh - For Pali

Aug 30 2017

Thank you so much :) amazing gift delivery

Vibhu Sebastian - For Bangalore

Aug 28 2017

Excellent service and perfect timing.

Deepika - For Nawanshahr

Aug 26 2017

Thanku India gift for you afforts and make this day special. Thank you so much

Nazeer Abdul Qadir - For Mangalore

Aug 25 2017

beautiful flowers ...

Bastin Nickson - For Nagercoil

Aug 23 2017

My order is surprised to my friend & its delivered on time. Thank you for your Service.

Shashwat Pandey - For Haridwar

Aug 23 2017

Awesome service. on time and very good quality.

Puja kumari - For Bangalore

Aug 22 2017

The taste of cake was good. Good service.

Raqueeb's - For Barabanki

Aug 20 2017

plz if u can add some more varieties of cake . Overall very good service . Thanks Alot

Shazia Majid - For Singrauli

Aug 15 2017

Service is really good and they maintain what they promise. I recommend to use.

Sachita Amit Tiwari - For Obra

Aug 14 2017

Good luck....Speedy service

Anjum - For Bokaro

Aug 12 2017

Excellent

Harsha Surathkal - For Mangalore

Aug 12 2017

As usual IG does its best,best products delivered in time. Thank you guys. I recommend this to everyone.

OM PRAKASH SINGH - For Sitamarhi

Aug 11 2017

Very good service and give good product

Dayani - For Chennai

Aug 8 2017

Excellent service

Satyashil salve - For Ratnagiri

Aug 7 2017

Very nice service

LALIT JOSHI - For Rudrapur

Jul 31 2017

Thank you So much Awesome service ......

Kj - For Pune

Jul 29 2017

Nice service appreciate

Pinal & Parthiv - For Rajkot

Jul 28 2017

Awesome.

Pandu - For Tirupati

Jul 25 2017

I am happy with the delivery..the product met my expectations..thanku..from now i will use this site for any type of delivery

Arianne Regio - For Chennai

Jul 21 2017

Hi, see email sent to CARE for the detailed feedback. Thanks. [Review - IG10017936]: Dog Soft Toy + Cadburry and Oreo Hamper

Anurupa nath - For Silchar

Jul 20 2017

Awesome experience, they delivered in scheduled time & the customer service is also good.

Ajeesh Alphonse - For Kannur

Jul 18 2017

its was good

Jamui family - For Samastipur

Jul 11 2017

Excellent and valuable service

Sahin - For Thiruvananthapuram

Jul 10 2017

indiagift is the good online delivery site

Unknown - For Araria

Jul 9 2017

On time delivery and good quality...surely order for next time too.

Santhoshkumar - For Cuddalore

Jul 7 2017

Good initiation. Even you guys providing service to small towns wonderful.

Surendra Kumar Rout - For Balangir

Jul 4 2017

cake is good... But got it without a card...

Mini pawan - For Baddi

Jun 30 2017

All good..quick response..appriciate indiagift services

Ammulu - For Guntur

Jun 24 2017

So thankful to Indiagift. They've delivered to the mentioned address even it's in remote area with a risk.Cake also delicious.

Abhishek Solanki - For Hansi

Jun 20 2017

Very nice, right product delivered on time!

Reshma - For Jabalpur

Jun 19 2017

Great gifts

Singh Family - For Bijnor

Jun 18 2017

good Service

Aneesh Malhotra - For Chandigarh

Jun 18 2017

Brilliant service. I order out of today's delivery time limit i.e. around 5 PM. On on my request customer support agent help to change the date from 19th June to 18th June and Cake is delivered within an hour. Indiagift understood the customer sentiments. Happy Father's Day to everyone at Indiagift.

BR - For Chennai

Jun 16 2017

Gift actually didnt reach the person its miss from my side., expected to be delivered it in correct day and time but there is delay in delivering.

Pryanka Sharma - For Kathua

Jun 15 2017

Great service !

Ankita Pandey - For Singrauli

Jun 14 2017

Timely delivery and appreciable track of order. Just what the cakes look and what gets delivered (appearance) may vary.

Shipu Bua - For Delhi

Jun 10 2017

Superb service. Early delivery slot was not available but still you guys did it on request. Kid is happy for delivery of Cake on time. Highly Appreciated.

APOORVA - For Siwan

Jun 8 2017

Good service.. On time delivery.. Keep it up guys

Ashar Abbasi - For Bhopal

Jun 3 2017

Superb awesome it was a good experience with you .....the buoquet was so beautiful and arranged and chocolates is so tasty ..thank to entire team of team India gift .

Mahua Chatterjee - For Kolkata

May 31 2017

IT WAS VERY DELICIOUS MANGOES. I REALLY LIKE THE SERVICE OF INDIA GIFT. THEY ARE RELIABLE. THEY DELIVERED MY ALPHANSO MANGOES ON TIME. I AM VERY HAPPY WITH INDIA GIFT.

Harshit Agarwal - For Najibabad

May 31 2017

Thanks for the timely delivery on special request.

William - For Bangalore

May 28 2017

Excellant

Arvind kalyani dhyani - For Faridabad

May 27 2017

Nc... cake and delivered on tym

Harsha Surathkal - For Manipal

May 27 2017

Good customer service and best product delivered in time. Thank you IG

Nishu - For Dhanbad

May 27 2017

The gift card was not delivered. Only cake was delivered.

RAJAN GUPTA - For Ghaziabad

May 26 2017

EXCELLENT SERVICE ,VERY HAPPY WITH THE CUSTOMER SATISFACTION SERVICE,FROM NEXT TIME WILL GO FOR INDIAGIFT.IN ONLY ,

Shubhro Mandal - For Forbesganj

May 25 2017

Swift delivery

Jawad - For Bangalore

May 24 2017

Good service, interactive chat session is very helpful. Prompt same day delivery :) In my order there's one courier category item which is yet to deliver & hope it is delivered soon. I strongly recommend IGI.

Abdur Rahman - For Nagapattinam

May 20 2017

Excellent Team Work. On time delivery.

Geetha - For Mysore

May 15 2017

Customer service was very helpful.... Delivered as promised.... Will definetely refer you to my friends.. Thanks

ARIHANT & MUDIT JAIN - For Haridwar

May 15 2017

THANKS TO ALL OF YOUR TEAM FOR ONE TIME MOTHERS DAY DELIVERY

Divyanshu Gupta - For Chhapra

May 14 2017

i'm glad with the on time delivery and cake quality. thanks to your service for delivering in such a small town on time. Cheers!!

Amitabh Sinha - For Shahdol

May 14 2017

Delivery was as expected. I say Good service you guys started. Few things on which I feel improvement is customer information service which lagging behind and needs lot of improvement. Overall good job done. Note: I would like to join with your team as I wanted to start business of such kind in technical or in group management. Thanks.

Sano Cukhamu - For Dimapur

May 14 2017

Thank you so much for your wonderful service

Roshan shah - For Hamirpur HP

May 13 2017

Problem with my order since begining . It too approx 20 mins to find about payment even though i paid and had payment reference number.

Srinu - For Siddipet

May 10 2017

charged extra money that's not good. need to check the location at the time of placing the order.

Dr Yagdeep Singh - For Hansi

May 8 2017

good service

Fahad - For Calicut

May 8 2017

really happy with your services

ABDUL RAZZAQ JABRI - For Karimnagar

May 8 2017

Impressed by delivery and product.. great moment

Saradhi - For Hyderabad

May 8 2017

Very nice web portal and xlant customer care service and I suggest my colleagues and friends to choose Indiagift.in for any occasions. Thank you

Sanjib Kumar das - For Jharsuguda

May 7 2017

Fantastic service

Cashmere - For Pune

May 7 2017

Perfect, even wrapped. Delivered on time!

Vrunda, Siddharth & Arav - For Mumbai

May 7 2017

Loved the service. The delivery was very timely and the flowers were fresh.

Gulab chand - For Faizabad

May 6 2017

Good product but delivery delay

J

Jaya to Doney - For Pathanamthitta

May 5 2017

Verified Reviewer

Perfect delivery.this is my 5th order

Anusha - For Bangalore

Apr 30 2017

Flowers and cake were very good and fresh. But the writing that I requested on the card was put on a sheet with bad handwriting and stuck on the greeting card. That disappointed me. If not that, it was perfect. What I liked the most is the way they tracked if people were at home to collect the gift continuously to make sure it was delivered at the right time and to the right person. Thank you ....

Harin - For Secunderabad

Apr 30 2017

You guys are awesome. Delivered on time, excellent service.

Pankaj Kumar - For Gaya

Apr 29 2017

Flowers are not fresh and not upto the mark

Shield M - For Mumbai

Apr 28 2017

Thanks for your prompt service and delivery. From Melbourne.

Renil Mathews - For Delhi

Apr 28 2017

Good

Yogesh & Priti Champaneri - For Surat

Apr 26 2017

Gift was delivered ontime. We were worried about how the flowers will be, but from picture sent by recipient they look good. Dry foot box was nicely decorated with pink bow. Nicely done . Thanks

Rohit Malviya - For Hoshangabad

Apr 23 2017

excellent service

B

Bijaya Chatterjee - For Faridkot

Apr 19 2017

Verified Reviewer

I told to write "happy Birthday.".... Which is not written so Little disappointed!!!

Priya Suri - For Muzaffarnagar

Apr 16 2017

Fast delivery. Hope the product was good as well. Will share that aspect later

AJAY kumar - For Surat

Apr 14 2017

Thanks for your supported

Pawan Kumar - For Barabanki

Apr 13 2017

Nice service..

Govind - For Bangalore

Apr 11 2017

Great Service!!

Vikram - For Mahaboobnagar

Apr 4 2017

Super delivery ... loved it... really i appreciate the patience of the team and delivery person.. thank you so much all...

Mohit verma - For Motihari

Apr 3 2017

Excellent service. Item delivery to query handling everything was excellent.

DEEPAK MEENA - For Sikar

Apr 1 2017

great service yaar

Nadeem - For Rampur

Mar 31 2017

I am really happy with the services .... good work and keep it up

Bajarang - For Siwan

Mar 30 2017

Very good

Jyothirmai - For Machilipatnam

Mar 29 2017

Satisified in all areas.Thanks a lot

Sangeeta manikpuri - For Siwan

Mar 29 2017

Thanks for delivering such a wonderful and tasty cake .It was so nice as much as I expected ...

Rohit Sharma - For Muzaffarpur

Mar 28 2017

Litle delayed but good quality.

Sarda rout - For Delhi

Mar 25 2017

Awesome delivery

Mampi Chakraborty - For Purulia

Mar 25 2017

Cake was very yummy. within 6 hours order is delivered to the remote area. It is really awesome.

Rajeev kumar - For Kangra

Mar 25 2017

You are doing good job, keep it up and thank you

POONAM on behalf of - TEAM INNOVATIVE - For Dehradun

Mar 23 2017

Excellent

Swetha Mandala - For Vishakhapatnam

Mar 23 2017

The stuff was delivered on time.I am pretty happy with your service and delivery but the message I gave was hand written on a piece of card and was delivered to the receiver.I would like to suggest you to deliver the message card in a printed format(like the Amazon message card) so that it attracts the attention of the receiver.Hope you would react on this and try to improve your services.Its a small piece of advice as a well wisher.Thank you..!!

C L SAHAY - For Noida

Mar 12 2017

Good service. Thanks

Pinky,Vicky,Juhi - For Jajpur Road

Mar 8 2017

The overall experience was outstanding. Particularly, the Customer support was truly amazing. I haven't experienced such helpful Customer service ever. Thanks to Akriti and Sneha. Thanks to Team IndiaGift; including the processing and Delivery team as well.

Nivedita - For Bangalore

Mar 5 2017

Great service and good quality product... Keep it up

Mahua Chatterjee - For Howrah

Feb 27 2017

It was superb, they delivered fresh fruits basket and they delivered in time. All the fruits was of very good quality. Excellent service.

Jai Reddy - For Hyderabad

Feb 24 2017

Good Service Team :)

APPU - For Pathanamthitta

Feb 22 2017

good responsive and reasonaable,should decrease transport charges

Bharathi NADIU - For Ranchi

Feb 22 2017

Thank you good service

JYOTHI TUKARAM - For Chikmagalur

Feb 21 2017

thanks a lot...u guys just made my day!

Nadeem Ahmed - For Noida

Feb 16 2017

It has been a very, very happy and satisfying experience to send a cake and a bouquet to a family member on her birthday. Not only was the service of top quality, but the cake was praised as being fresh and delicious. I wil use Indiagift again and again

Abhishek Bharadwaj - For Alwar

Feb 14 2017

Nice xperience

Mayuri - For Hyderabad

Feb 14 2017

Superb. Thanks alot

Mayank - For Ghazipur

Feb 13 2017

Good Service Delivered on time ..But Sender name should be on Box ..Sender name was missing ...

Nandita pandey - For Shahdol

Feb 13 2017

Thanks ......your effort is appreciable..... If you could render midnight service too ,it would be wonderful.

SHAMBHU NATH - For Ghazipur

Feb 13 2017

Pls mention receiver Name, so that some more clarity comes while tracking. Thanks

With Love.... !! - For Durgapur

Feb 13 2017

Nice one, Keep doing the good work .. Service is reliable ..!!

Ajit singh rathore - For Kota

Feb 13 2017

Goood servc

Sapna Bharat - For Ahmedabad

Feb 12 2017

Very good quality of products

PRADOSH - For Thalassery

Feb 11 2017

I'm happy with ur service.

Rama Srinivas - For Hyderabad

Feb 10 2017

To our surprise, pretty Red Carnations were delivered. There is a purpose and the colour of pink was chosen by us to suit e occassion, where as the Red colour has somewhat defeated the purpose.

Shubham shekhar - For Bangalore

Feb 9 2017

Nice

Riya Pal - For Katihar

Feb 9 2017

Than you so much guys!! I'm very happy as my love one is

Sumesh - For Ghaziabad

Feb 8 2017

Thanks, Was beautiful and just perfect.

Sheldon Ireland - For Chennai

Feb 7 2017

Excellent service. I was first hesistant to book via online, but you guys were really good. Would come back again surely! Thanks.

ALOK VERMA - For Delhi

Feb 7 2017

Nice..

Kumar Kshitiz - For Pauri Garhwal

Feb 7 2017

Same day delivery is a great feature. Also the gift got delivered in uttarakhand where no else website was providing service. Really happy with that. Area of improvement - From order "processed" to "out for delivery" it took a little more time. But very good service altogether. My purpose got solved. Thanks IndiaGift!

Vijay. - For Lucknow

Feb 7 2017

Wonder service

GokilaPandian - For Madurai

Feb 7 2017

Thank you for your delivery on that perfect time.

Akash Kapase - For Mumbai

Feb 6 2017

really nice service

P

Padma mamidala - For Siddipet

Feb 1 2017

Verified Reviewer

Thank u... very good service.. cake flour too good,and looking as same to the website.

George - For Pathanamthitta

Jan 28 2017

I ordered cake,flowers and cup.all came on schedule day.price also not very high

Surprise.. - For Belgaum

Jan 24 2017

Good experience to the receiver..pleasant feeling to us as though we physically cannot make it at least we can make them to feel important.

Bhargav - For Bangalore

Jan 24 2017

Thank you for amazing gift

Dikkhita saikia - For Tezpur

Jan 23 2017

Thank you

Yamuna Mathew - For Chennai

Jan 22 2017

ok... great delivery...

Priyanka Jain - For Indore

Jan 19 2017

Thanks to Indiagift Team for fast delivery of Gift.

Kangana gambhir - For Rewa

Jan 18 2017

I am very happy with the process.the product was exactly the same i ordered.It has been a great experience with you people. Thankyou

Karthika - For Ernakulam

Jan 13 2017

It was amazing. The best part was the fact that they didn't disclose my name.. which made it an amazing surprise.

Miya - For Kottayam

Jan 12 2017

Happy with your service! Excellent Job guys!! For sure, will refer to my friends and family. Cake was delivered on time even though it was a remote place. And it was delicious too. :)

Aditya pratap singh - For Noida

Jan 6 2017

Very gud really your cake is awesome and your delivery is so gud

Reshma - For Sonepat

Jan 5 2017

Promptly delivered. Thank you!

Abhijit, Vaibhav - For Ratnagiri

Jan 4 2017

Nice service.Thanks for delivering on time

M

M Sharanya - For Hyderabad

Jan 4 2017

Verified Reviewer

The product quality and delivery promises were perfectly met! I would surely recommend everyone to use this website :)

Hari Kishore Padmanabhan - For Chennai

Jan 4 2017

Delay in delivery even after a fix time delivery option

Sonali sharma - For Jaipur

Jan 1 2017

Flowers were very beautiful and fresh ..but the msg attached with the gift was not given.

PRIYESH RANJAN - For Deoghar

Jan 1 2017

awesome

Sunita - For Satna

Dec 31 2016

Very Good Products and Timely Delivery. :)

Then Moli Suppiah - For Puducherry

Dec 29 2016

The roses that I order Not up to my prefer packaging and the cake was satisfied. Overall is okay for order and need to upgrade the service to all places because the order not delivered at home but on road. Will still use this web to order for other events. Thanks for the Delivery.

S

Shishir Kumar - For Cooch Behar

Dec 27 2016

Verified Reviewer

Fully satisfied. Thanku so much

Raj chhattani - For Mumbai

Dec 26 2016

Perfect

Reshma - For Sonepat

Dec 25 2016

I chose this as a gift for my fiance on our anniversary. It arrived promptly. I'm extremely happy with the service provided by Indiagift.in Thank you for making my surprise successful!

RAJAT BAJAJ - For Hamirpur HP

Dec 19 2016

wonderful site on time delivery..thank you..

A

Anjum Shadmani - For Gaya

Dec 17 2016

Verified Reviewer

It was nice and beautiful experience

... - For Siliguri

Dec 17 2016

great personalised sipper...

Subhabrata Sinha - For Muzaffarpur

Dec 16 2016

excellent service and on-time delivery

Vinod kumar - For Badlapur

Dec 11 2016

very very excellent support and fantabulous services...great job guys and thanks to aditi.

Alper Ozaydin - For Bangalore

Dec 7 2016

thanx for the fast and qualified service

Avinash Kashyap & MDM - For Hoshangabad

Dec 7 2016

Thank u so much for great services

A

Asiya - For Hyderabad

Dec 6 2016

Verified Reviewer

It was truly awesome...i wanted to surprise my husband..he was so touched and thank you for the low rates...it was much feasible to pocket as well.

Pushpa - For Bangalore

Dec 5 2016

Thank you, you delivered the package on time as requested. The cake was little different to which we order. We would be more happier if you delivered the same one as we order.

Ankit Jain - For Saharsa

Dec 5 2016

it was good in taste

P

Piyush Desai - For Mumbai

Dec 5 2016

Verified Reviewer

Thank you so much. Your website was easy to navigate, the chat feature was really helpful and the order was received as expected. What more need I say. I will certainly be recommending IndiaGift.in to my friends. Keep up the good work.

MOHD SAQIB - For Noida

Dec 3 2016

Order delivery was very good, Thanks. But the cake delivered was totally different than shown on website.

Ashok Srivastava - For Gonda

Nov 23 2016

excellent service

Aradhna Jha - For Sitamarhi

Nov 21 2016

Good service :)

Your Fan - For Balaghat

Nov 20 2016

Wow it's really nice and helpful to send gifts to our dear so instantly thank u

N

Namrata Jaiswal - For Gurgaon

Nov 14 2016

Verified Reviewer

Excellant Fondant theme cake and balloon bunch delivered in Gurgaon. The top quality is what makes me come back to Indiagift always.

M

Ms. Sinead vanJaarsveld - For Vellore

Nov 14 2016

Verified Reviewer

The service and communication was outstanding. Delivery was on time, everything I ordered was amazing, flowers, teddy bear and cake. THE cake was so good they said it was the best cake they have had and we're even going to look for the bakery to buy some more. Thank you very much. I am extremely pleased.

I

ISSAC PAUL - For Bagalkot

Nov 13 2016

Verified Reviewer

Thanks to indiagift. Liked the Service a lot. Received the Product Very Safely and was on before time which I Expected.

Arvind Kumar Yadav - For Digboi

Nov 11 2016

thank you so much for delivering the gift on time :)

Ruchi - For Balaghat

Nov 10 2016

Good work & thanks

Anil naragatti - For Dharwad

Nov 7 2016

delivery is promisable.. gud service.. thank you

Pawan Kumar - For Khagaria

Nov 5 2016

The quality as well as service was very good. But the message was not printed on the cake so it lost all the surprise and intention of sending. Kindly do needful.

Rohith - For Bangalore

Nov 1 2016

Thank you so much for the delivery.

P

Payal - For Jalandhar

Oct 31 2016

Verified Reviewer

Order delivered on time ... Great service .... V will always make online gift orders through this site ....Thanku so much

Harsh Vardhan - For Chhapra

Oct 29 2016

good...

S

Surbhi Gupta - For Delhi

Oct 26 2016

Verified Reviewer

You guys are marvelous. Keep up the good work.

Saurabh Singh - For Sultanpur

Oct 25 2016

Hi Team, You have excellent service quality even Sultanpur is a small city but you provide me best service. I want to say, Pooja have a excellent customer management quality. Please promote Pooja one step ahead. Thanks all of you. Gud night :)

Mohsin Qazi - For Ratnagiri

Oct 24 2016

bouquets looking very fresh

Manisha - For Karwar

Oct 21 2016

Flowers were good and fresh. Cake was not too good but okay.

R

RnM - For Gurgaon

Oct 20 2016

Verified Reviewer

Fastest delivery possible. They delivered the flowers within 3 hours of ordering. Great job..

PRATEEK KUMAR - For Pilibhit

Oct 20 2016

Superb service..... happy to be part of it.... keep it up

R

Renu Bansal - For Chennai

Oct 16 2016

Verified Reviewer

Amazing quality product. This is the second time I have ordered the monogrammed towels from indiagift.in and am very happy with the same. Thanks..

R

Raman Khemka - For Ludhiana

Oct 11 2016

Verified Reviewer

Excellent Flowers delivered within 1 hour of ordering.

Siva Sankar Babu - For Nandyal

Oct 9 2016

Good quality...timely delivery..

Amrit- Divya - For Gonda

Oct 5 2016

Good

A

Aarti Mittal - For Manipal

Oct 1 2016

Verified Reviewer

Great coordination by the website even after I got the timings changed several time. The cake was yummy and my son and his friends really enjoyed the same in Manipal.

Priyanka - For Begusarai

Sep 29 2016

Nice service

Z

Zara Trinity - For Mumbai

Sep 21 2016

Verified Reviewer

excellent service..very transparent communication!!! thank u so much..

D

Deven tanwar - For Karwar - Naval Base

Sep 20 2016

Verified Reviewer

It's a very good service n very helpful people

Ali - For Aurangabad

Sep 20 2016

Very Happy By the Service, Really Appreciate your service. Thank You

C

Chitaranjan - For Outskirts 399

Sep 20 2016

Verified Reviewer

NICE.I AM VERY HAPPY WITH THE WAY YOU DELIVERED AT VERY EARLY BEFORE THE EXPECTED TIME ON THE SAME DAY EVEN FOR THE REMOTE CITY. THANKS A LOT FOR UR COMMITMENT AND FOR THE CUSTOMER CARE AND THE EXPERTS IN THE ONLINE CHAT. THEY SERVES BETTER IN ALL TIME.

Divyanshu shekhar(Dev) - For Dumka

Sep 17 2016

Very good

P

Pavan Kumar - For Vizianagaram

Sep 16 2016

Verified Reviewer

Cake was tasty and nice.. keep it up.

ARPIT SHARMA - For Arrah

Sep 15 2016

Please ensure the quantity of deliverables henceforth.

Tulika - For Bangalore

Sep 14 2016

it was in appropriate timing .... thanks a lot...

Sharmila - For Nagapattinam

Sep 14 2016

THANKS FOR YOUR GREAT SERVICE.

A

Ashraf Siddeequi - For Kokrajhar

Sep 12 2016

Verified Reviewer

Thank you India-Gift.in for delivering the order in time. The customer service has been very helpful and everytime I called them they were courteous enough to answer my queries patiently. I highly recommend them and their services. Way to Go!

Manoj Rathor - For Morena

Sep 12 2016

There should be an option to add other things like candles, balloons, etc with cake. Remaining services are much better

Shivaprasad Naik - For Mysore

Sep 10 2016

Excellent
Secure Shopping
Payment Options