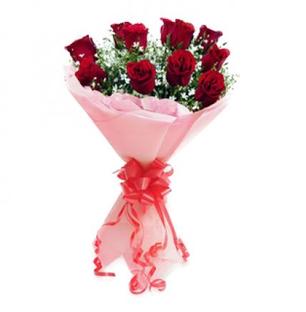 Last Bought
Jitendra..
Pune..
Customer Reviews
5.0 based on 7 Reviews
Red Roses Bouquet
Product Reviews ( Rated
5.0
/5 based on
7
Reviews)
Pavan
-
Bangalore Karnataka
-
21/10/2017
Prabhat Shukla
-
Mumbai Maharashtra
-
04/09/2017
its awsm Experience with IndiaGift i happy to on time delivery. very fresh Rose.its nice ......Thanku
Eben
-
Puducherry Puducherry
-
16/06/2017
Im sooo grateful for indiagift.in for doing a wonderful job in delivering the products ON TIME. i really appreciate the professionalism that you guys have shown. I wish u all the best in ure future. I want you know that i am your loyal customer from here on.....
Kavita Rani
-
Ludhiana Punjab
-
16/06/2017
Very nice, timely delivered, excellent customer service. I appreciate the fact that even last minute changes were incorporated with such an ease.
Shipra Kandwal
-
Kangra Himachal Pradesh
-
06/06/2017
Prompt response and help fromt he team in making it happen. Excellent Service & Delivery
SHARAN KAUR
-
Jalandhar Punjab
-
28/11/2016
the bouquet was packed so nicely. the flowers were beautiful
Selvendran
-
Tirupati Andhra Pradesh
-
21/09/2016