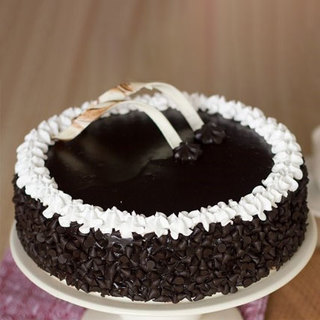 Last Bought
Sunil ku..
Hyderaba..
Customer Reviews





4.5 based on
2 Reviews
Premium Chocolate Cake with Choco Chips
Product Reviews ( Rated
4.5
/5 based on
2
Reviews)
Rahul
-
Mumbai
-
30/06/2018
Yummy cake, great service and timely delivery!! Busy schedule, limited time and not wanting to miss loved one 's b'day. Didnt know what to do. Googled for a solution. Came across indiagift.in. totally exceeded my expectations. best choc cake I ever had.added charm to our celebrations.
Shweta Shalini
-
Mumbai
-
24/08/2018
The cake is very Tasty and looking so nice , I will place order next time also. Thank you indiagift.in