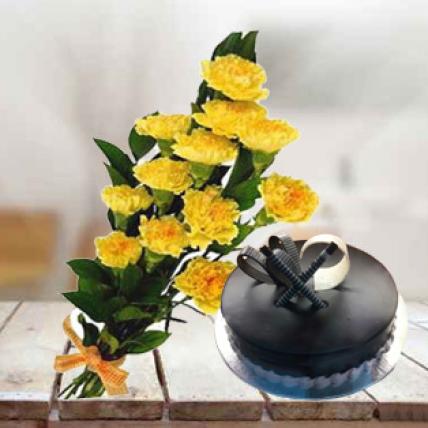 Last Bought
Pushpanj..
Ranchi..
Customer Reviews
4.3 based on
8 Reviews
Choco Truffle Cake & Carnations
Product Reviews ( Rated
4.3
/5 based on
1
Reviews)
Shachi Adyanthaya
-
Mumbai
-
03/08/2019
As Carnations were not available, the request to change it to yellow roses instead of red roses has been generously accepted. Very effecient and quick response. Good service on that part.