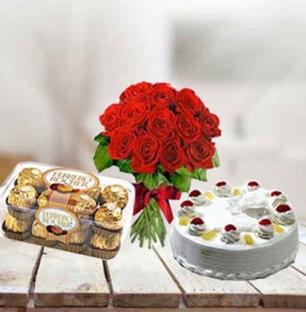 Last Bought
Mohini C..
Hisar..
Customer Reviews
4.0 based on 2 Reviews
Cake, Flowers & Chocolates
Product Reviews ( Rated
4.0
/5 based on
2
Reviews)
Kusuma
-
Vijayawada Andhra Pradesh
-
14/12/2016
Everything was good except the message which was incomplete. Thank you for delivering on time. I appreciate that.
BHARAT KUMAR AHUJA
-
Kanpur Uttar Pradesh
-
27/09/2016
Overall satisfied with service and support staff. Received it at midnight as promised.Giving it 4 star since i feel prices are on little higher side and i think they need to improve their site , i got a payment link on mail to update my order. I did the payment, payment was deducted from my account but their site was showing that payment failed, on contacting customer care they acknowledged i have made payment twice and refunded one amount.