The best example of tough love is your father, who personifies love and its different facets. With your mom having a delicate constitution and a quiet strength about her, it's your father who is the definition of tough love. Although, he tries to be stern and stoic, inside that cold demeanor is a big ole' softie who is willing to lay down everything for his family. While the whole world attributes sacrificial love to mother's, it's fathers who personify tough love. To commemorate the life of the person who showed you different facets of love, give full reign to your emotions by celebrating father's day on the 21st of June, 2020. From gifts to surprise parties, these awesome father's day celebration ideas will not only inspire you but also spur you to action.
#1 – Plan A Surprise Party
Who doesn't love surprises and when a party is thrown into the mix it becomes irresistible? To celebrate the occasion and your father's life and the role he brilliantly plays just plan a surprise party and make his day. You can just have some friends and family over or if you are in the mood then set a theme according to which the clothes, games and even the cuisine is set. Although not very authentic, a surprise party is one of the very popular father's day celebration ideas.
#2 – Go Simple With Chocolates As Your Gift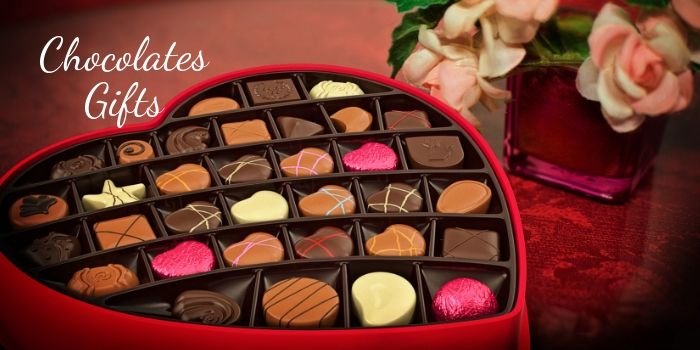 If your father prefers something low-key and understated, then a simple gift like chocolates are your thing. Although there's nothing simple about chocolates, they make a very affordable and lovable present. With their tempting and addictive taste, chocolates are the definition of love and nothing short of an obsession. This father's day, delight your father with these awesome chocolaty treats which will remind him of you by piling them up in a mug and wake him up with chocolates in a coffee mug instead of actual coffee. You may have heard of chocolate and candies in a stocking at Christmas, but this father's day, pile up these tasty treats in a mug and make your gift more interesting which doesn't cost much.
#3 – Personalized Beer Mug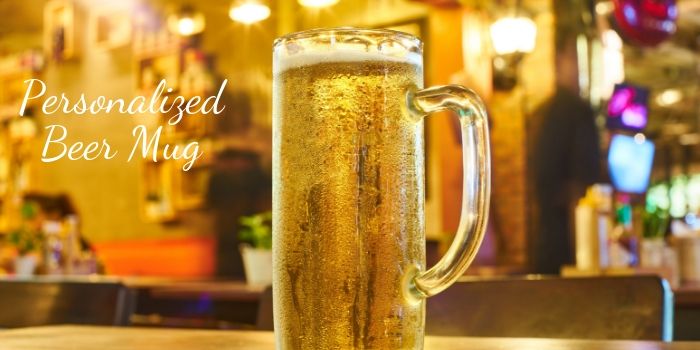 Showing someone you love them means going out of your way to make sure their interests are preserved at every cost. You can do the same for your dad this father's day by gifting him a personalized beer mug. As your dad relaxes for the evening and unwinds, there's nothing better than personalized beer mug which can be ordered via online father's day gifts delivery. To customize your present, you can always have his name or some funny beer quotes printed on it which relates to his fun, beer-loving personality.
#4 – Send Love With Monthly Subscriptions
Your father has taught you that love comes in all facets and sometimes even with random gestures. Return the favor this father's day by subscribing him for a yearly subscription of boxed wine or even his favorite sports magazine. When your dad receives these wonderful tokens of love on a monthly basis, your relationship is bound to become much stronger. Just present him the subscription this June and watch the smile break forth on his face.
#5 – Gift Cards
If you have been given gift cards then you are sure to remember the joy they bring to you by guaranteeing an awesome time shopping to your heart's content without worrying for the bill. Your dad has been your provider in more ways than one, so go ahead and present him with a gift card on father's day. This gift card could be for his favorite clothing or apparel store or even some sports or hardware store. A gift card will not only ensure that he can buy things he coveted but also have a much-needed, me-time without paying for the guilty pleasure.
#6 – A Cake At Midnight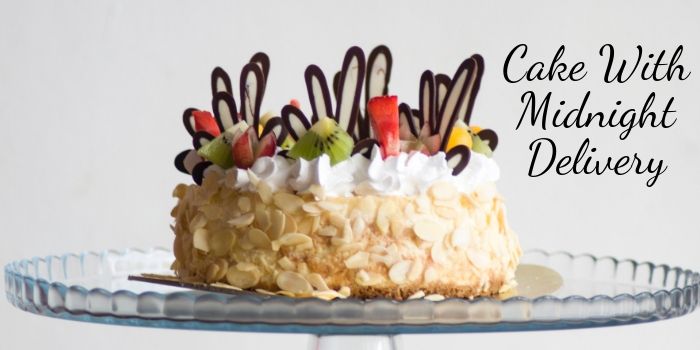 To start father's day with a bang, opt for father's day cake delivery and have one delivered on your father's doorstep. This sweet treat in the middle of the night is the perfect midnight snack which will leave your dad surprised and overwhelmed. By opting for midnight cake delivery you can still participate in the celebration even when you are away and make your presence felt. From classic flavors to some rare ones that need to be explored just have a cake prepared by local bake shops that even have his picture printed on the front for a fun start to the day.
#7- A Dad's Talent Show
Life can be equally chaotic or boring but a little entertainment is enough to keep you going. Your father may not be a performer by profession but to loosen him up and watch him get his groove, organize a dad's talent show for the men in your family or neighborhood. From singing to dancing or some other mad skills your father possess just watch him surprise you and add to the already wonderful memories. If your dad is resistant to the idea, lure him with some awesome gifts which will surely make him agree to this bizarre father's day celebration ideas.
#8 – A Father-Son/Daughter Evening
Growing up you may have been aware of all the things that your father loves, but there's little time left to scrape for it. A father-son/daughter evening is just the thing you need to make up for that lost time. Whether your dad is a sports freak or a concert or exhibition kind of guy, book tickets beforehand and spends this much needed time with the finest example of a man. Your dad will not only love this gesture where you opt for father's day cake delivery in Gurugram but also remember it for years to come where he spent his time doing the thing he loves with the people he loves.
#9 – A Stroll Down The Memory Lane
Watching their kids leaving the nest is hard for any parent but also a very proud moment. However, those memories which you spent with your father makes it worthwhile. Therefore, this father's day revisits those memories and make new ones by doing all those things with your dad you did in childhood, and make his day all the more special.
#10 – Personalized Gift Basket
To bring out the big ole' softie inside of your dad, surprise him with a personalized Fathers day gift basket and watch him have the time of his life by exploring all the fun items you added in this lovely basket. You can include anything from grooming kits, accessories like a wallet or watch and some edible treats, he loves so much
You Might Also Like