Online Mother's Day Gifts Ideas From A Daughter
Gluing a bond between a mother and a daughter has never been this easy! When mother's day is around, you cannot miss being the best daughter of hers who she is proud of. Let her know that you care for her by gifting her special mother's day gifts.  It is no surprise that choosing online mother's day gift for mother'day occasion is never an easy task – especially if one is clueless about what to buy! A quick sequence of steps helps a lot in the process of decision making then. From flowers to cakes to saree to even beautiful personalized stuff are available online at Indiagift.in
Order online from here – https://www.indiagift.in/handloom-saree-ig-795
A paradise to multiple unique gifts. No wonder, you'd want to get your hands on amazing gifts that would symbolize your love for your dear mother – we can help you with this as we have a ton of options to choose from. Check out this article to help you select a perfect gift out of various gift ideas for mother's day.
1. Blue Cotton Kurti:-
Something wearable yet leaving a style statement is considered an amazing gift to send to your mother. Sending blue Kurti as online mother's day gifts to India is in fact a wonderful idea. This gift is absolutely usable and your mother would want to wear it all the time – that's because this would be gifted by her loving daughter. Being a daughter, you would know the taste in the clothing of your mother, therefore, something airy, decent, yet beautifully printed would be a wonderful gift for your mother. You can always check the website to know the full detail of this gift, pick an appropriate size option, and make it deliverable to your address within a few clicks without any hassle or so.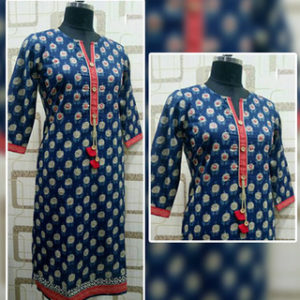 Order online from here – https://www.indiagift.in/blue-cotton-kurti-ig-2406
2. Facial Finesse Kit:-
For mothers who love grooming up and who love looking their best at all times, this gift will do wonders without a doubt. This kit would consist of various makeup products, brushes/beauty blenders to even out the applied makeup. All in all, this gift bears the quality of everything. If you are looking for some thoughtful gifts ideas for mother's day, you know what to do now.
3. Maroon Printed Warm Bedsheet :-
We all know that our mother is the one who keeps our houses well maintained and prepped up. Giving her a decorative yet useful piece such as a bed sheet with a vibrant print would be a fantastic gifting idea. Your mother could put this gift to use as many times as she would like. Giving a thoughtful present beats everything. Send mother's day cakes to India out of various other options of gift ideas for mother's day. Make sure to read the description and select convenient choices of delivery as per your needs.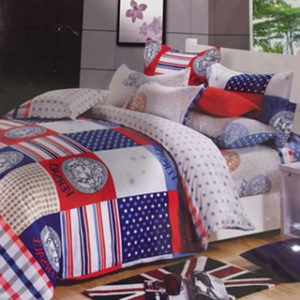 Order online from here – https://www.indiagift.in/printed-redwhiteblue-bedsheet-set-ig-1040
You Might Also Like