Mother's day is celebrated on a universal scale as this day commemorates the unique bond of love that is shared between a mother and her kids and surpasses everything else. Just as it comes to love or relationships distance is no longer an apprehensive obstacle that disrupts your plan but makes your feeling stronger for your loved ones. When it comes to mothers, you cannot help but crave for the comfort they provide with just one touch or word. Personifying love of the greatest kind your mother is the first person who taught you what love looked like so it's high time you return the favor with these mother's day gifts online. Whether you are drawing a blank slate or have a lot of ideas for what to gift your mom on mother's day the gift choices listed below are meant to help you get perspective and come up with the best one to send to your mother.
Chocolates
Your mother may have advanced in age but there's no way she would have outgrown her love for chocolates. With their excellent combination of decadent taste and creamy texture which melts in your mouth chocolates give you leverage over any other gift for their irresistibility. With their enticing taste chocolates will no doubt lure your mother to indulge herself to more than one bite even if she's on a diet or refraining from it.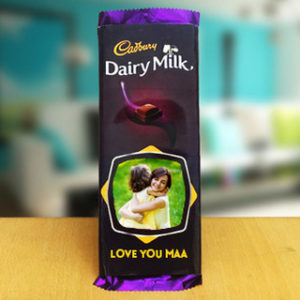 Order online from here – https://www.indiagift.in/personalised-chocolate-for-mom-ig-2794
Mother's Day Cake
Traditionally, cakes may be reserved for birthdays and anniversaries alone but as mother's day is an equally important a tradition a cake is mandatory to celebrate it in style. A mother's day cake is as good a gift as any when you wish to send gifts from USA to India. With numerous flavors, both traditional and trendy one's cakes are equally delicious and sumptuous and a tradition in itself which you cannot forego.  You can even have a designer cake ordered for your mom and surprise her with this edible masterpiece that has elements which relate to her personality and will be her personal favorite.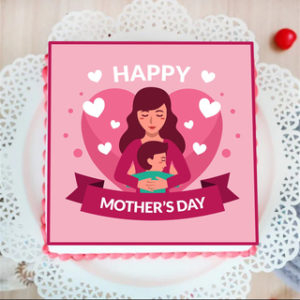 Order online from here – https://www.indiagift.in/very-special-mothers-day-cake-ig-3727
Flowers
Which woman doesn't light up at the sight of flowers and surely your mother would be no exception to that? With their fragrance and aesthetic appeal, flowers have a unique significance and are a favorite among ladies for centuries past. Whether you opt for an extravagant bouquet or a simple bunch of wildflowers your mother will no doubt appreciate this beautiful gift. With their fetching colors, flowers make a beautiful picture that would lighten up your mother's face like no other when she misses you.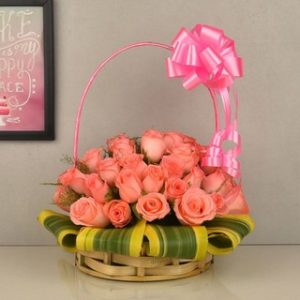 Order online from here – https://www.indiagift.in/basket-of-pink-roses-ig-3709
Personalized Mugs
Your mother would no doubt appreciate a personalized gift that also serves utilitarian purposes and a personalized mug does just that. You can have a coffee mug personalized for your mother with her photo or some cliché mother's day quote whose pun she will definitely adore. These ceramic mugs are a great addition to her tradition that has a personal element attached to it which also gives her monopoly right over it. A personalized mug is an awesome present when you send gifts from Canada to India to celebrate mother's day.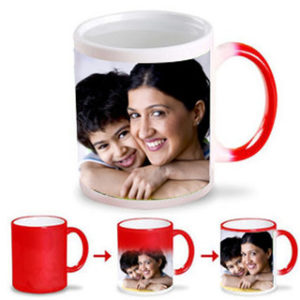 Order online from here – https://www.indiagift.in/love-you-mommy-magic-mug-red-ig-2819
Customized Gift Basket
Gift baskets are best when you think one present doesn't do justice to celebrate mother's day and your mom's life. Flexible to all kinds of themes, gifts, and possibilities, gifts baskets can be customized as per the person or occasion. Therefore, to celebrate the day you can add bath products, makeup products, healthcare products, edible goodies, stationery items or anything else which you feel will appeal to your mom personally. These gift baskets contain gifts your mother will appreciate in the time to come and will be an instant favorite with her.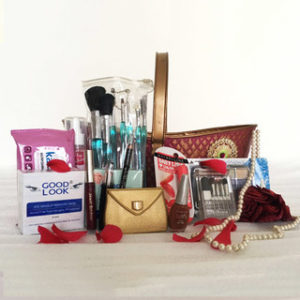 Order online from here – https://www.indiagift.in/ladies-makeup-basket-ig-1257
Personalized Jewelry
Women's love for stones and bling precedes age and jewelry is always a welcome gift and is perfect for when you wish to send gifts from Australia to India. If there's something more special than jewelry, it's personalized jewelry. These jewelry pieces are special and understated because the personalization element is certainly more than enough. You can have special one-liners or even your mother's name engraved on rings, bracelet or pendants, etc. These personalized pieces will surely be more worth to your mother than any other gifts she gets her hand on.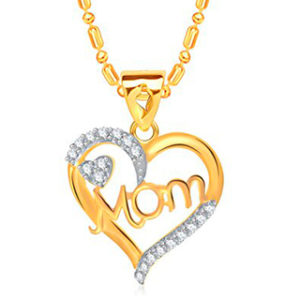 Order online from here – https://www.indiagift.in/mom-gold-plated-pendant-ig-2826
Gift Cards
Gift cards are a new and wonderful way to say 'I love you' to your mother or anyone else of your acquaintance. These value cards help your mother in ways you would never have imagined. Whether it's for a gift card to her favorite clothing or shoe store or even a spa or salon this special present will help her unwind and enjoy some me-time that is otherwise very rare for her and account for a very thoughtful present.
Order online from here – https://www.indiagift.in/myntra-gift-voucher-ig-3844
You Might Also Like