USE CODE 
Teacher appreciation week is near and getting closer. You would have planned many interesting things to express your sincere thanks and gratitude if you would have been to school, isn't it? Now it is lockdown due to the pandemic… Huh! How are you going to celebrate world teacher's day 2020? You should be innovative in your thoughts and of course, have to plan for something really interesting and good. Here we are having some Teachers Day celebrating Ideas Online During Lockdown in India.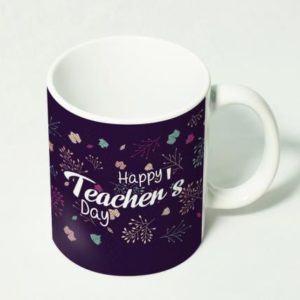 Order Special Teacher Mug – https://www.indiagift.in/special-teacher-mug-ig-4213
So, When is Teachers Day in India? When is Teacher's Day in 2020? As we all know about the importance of teacher's day celebration which falls on September 5, the day is observed to express and solicit the good hearts. Teachers are the divine souls that educate the world and as well as cultivate good thoughts in the little one's mind.
When is Teacher Day 2020 in India : –
School is the first place, where kids get better exposure and Teachers are the best pals that help to learn what is good and bad. Besides cultivating knowledge, they cultivate good thoughts and make a person successful in life. As a mark of respect and as well to express our gratitude, happy teachers day 2020 is celebrated once in a year.
Teachers Day Celebration Ideas : –
At schools and colleges, students perform a variety of activities to entertain their teachers. Even they conduct different competitions like teachers day speech, teacher's day essay competition and many more. Different students will bring out their talents and take part in all these activities. All these could have been done if there were regular schools and colleges. This 2020 has brought several unforeseen happenings. Students remain at home and have their online learning. Celebrating happy teacher's day can be tried in a different way whereby you can surprise your teachers through a different approach. Here are some interesting ways that will explain to you how to celebrate teachers' day in lockdown: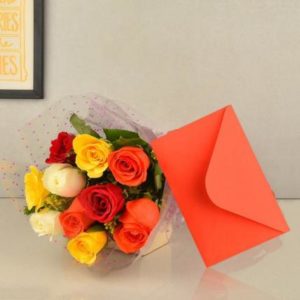 Order Combo for Teacher – https://www.indiagift.in/mixed-roses-with-greeting-card-ig-2313
Inspirational Messages and Quotes for Teachers' day :-
Digital gift cards are the best choice to send your teachers on a special day. Most places and websites on the web will have gift cards for free. If you wish to gift your teacher with gift cards that has an inspirational message for teachers day, you can do it easily online. There are even online retailers that help you to send gift cards to the recipient on a special day. Find such best retailers on the web and place your orders.
Online gifts are so easily accessible. When visiting the internet portals, you can grab the most interesting gifts such as books, inspirational messages for teachers' day cards, or something else. Get them and have it sent to your favorite teacher. They'll be much more delighter and of course, enjoy their day in a special way.
Order Teachers Day Mug – https://www.indiagift.in/best-teacher-mug-ig-4214
Try DIY art and craft. This is purely your hard work and of course, you have spent enough time and effort to get it done. If you are good in drawing or if you can do some kind of crafts, then spend time and do it for your teacher. Definitely your teacher will feel really elated and special when receiving it. Add some teachers day quotes on your art and drawing, which will be a special message to convey your thanks and gratitude to your teacher.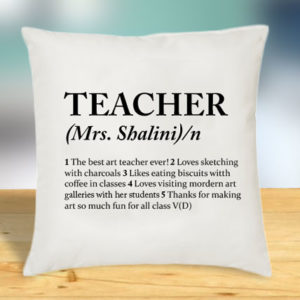 Order Teachers Day Gifts Online –  https://www.indiagift.in/cushion-for-teacher-ig-1800
You Might Also Like