It doesn't matter if you are a teenager or already advanced into middle age, you can't disclaim that your teacher played a huge part in shaping you. With their kind words, genuine compliments and even mock scolding, these teachers left an impact in your life that can never be forgotten. To officially show your gratitude to these wonderful human beings who go above and beyond the call of duty, Teacher's Day gives you the perfect excuse. With modern technology providing solutions to almost everything, you can send teachers day gifts online and not resort to exchanging Facebook messages, once in a while. Therefore, check out these awesome presents to show your gratitude to your teachers who guided you in the right direction-
Personalized Journal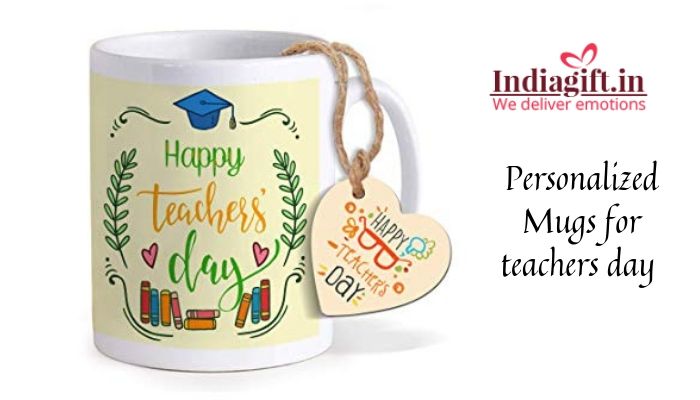 A teacher's life is never boring because of the amount of power they wield when it comes to shaping the future of a generation. With their mouth spouting not just knowledge, but also kind words and compassion that are far more poignant, teachers teach you more than just textbook lessons. You can surely make your teacher show your gratitude for their words of wisdom by gifting a journal. Unlike an ordinary journal, a personalized journal is perfect as personalized gifts go with your teachers' name engraved on it. To pen down their thoughts and special insights, these customized journals is like their very own blackboard which can never be wiped out.
Cake for Teachers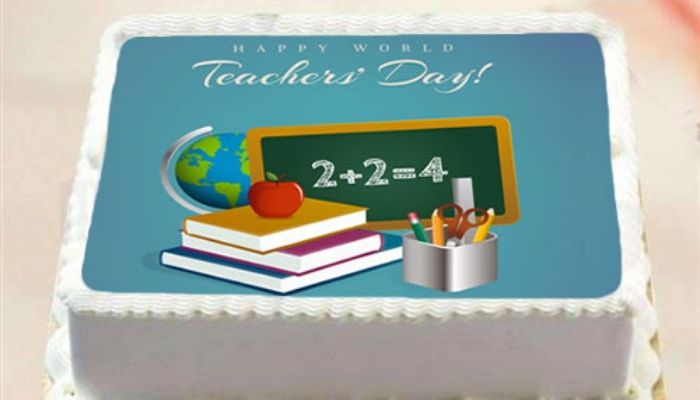 Teacher's Day is a bittersweet occasion that is more sweet than bitter as you find yourself on the brink of adulthood, reminiscing those sweet memories you shared with them. To celebrate this special day on a happy note, you can send cakes online for teacher's day and indulge them in a sugar rush which rivals the energy that was in their classrooms. With personalized customizations that express your love in the sweetest of manner, you can send cake from Canada to India with online cake delivery from the best online gift sites.
Wallet
For those male teachers who don't fancy flowers and greeting cards, a wallet is a wonderful gift that serves utility purposes. Thus, you can send a wallet to your teacher or mentor to show your gratitude and every time they use it, it will remind them of you. Therefore, a wallet is a valuable teachers day gift for male teachers that keeps valuable money safe while reminding you of the valuable people in your life who value you just the same. You can even send personalized wallets that can be customized with their initials and surprise them.
Notes in a Glass Jar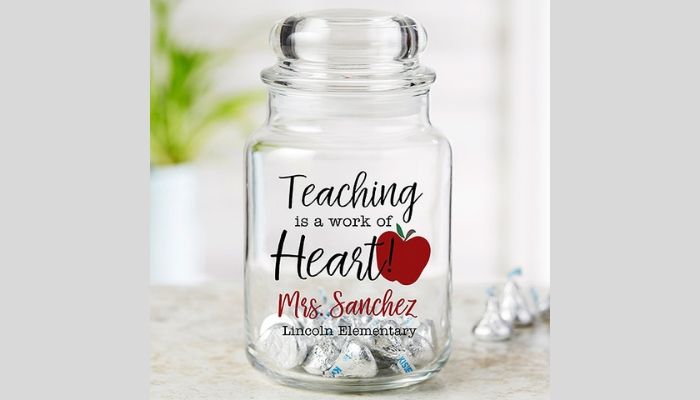 If you are in the mood for teachers day gift handmade, you can't do much better than sending a mason jar that is filled with handwritten notes to tell your teacher how great they are. While your usual handmade gifts include greeting cards or picture frames that show your mediocre art skills, this gift doesn't require much but only your heartfelt emotions and paper and pens. While understated, this gift is more about emotions that are written down to tell them how much you adore or respect them. Thus, notes in a glass jar make a memorable gift for sure which your teacher will relate to the most.