In few communities in northern India, the festivity of Karwa Chauth involves a tradition called Sargi. Once this gets completed, the festival of Karwa Chauth proceeds. So if you are wondering what is it, then keep reading to find out.
What is Sargi?
This is a tradition where married women eat before they fast for Karwa Chauth. To ensure their husbands get blessed with a long prosperous life, the wives fast and do a Pooja to the gods. This fasting or vrat is strictly done that the women do not even drink a drop of water. This vrat ends with the appearance of the moon in the night sky.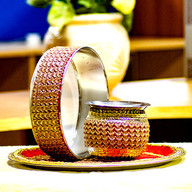 Order Sargi Pooja Thali – https://www.indiagift.in/karwa-chauth-thali-set-ig-978
As a symbol of selfless love, the day-long vrat gets shown in films. But not much gets shown about Sargi. This little known tradition is also a symbol of love of a mother-in-law who sends her blessing the day before the festival.
In other words, the Sargi pooja thali is the celebration of the relationship between the wife and her mother-in-law. This meal is to sustain the wife through the vrat by giving auspicious and energizing dishes.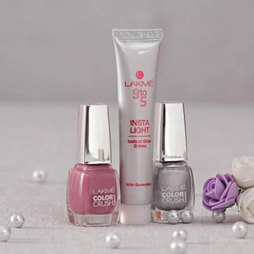 Order from here –  https://www.indiagift.in/lakme-gift-hamper-ig-3795
Foods you can have for Sargi :
Dry Fruits
This includes raisins, cashews, pistachios, and almonds in the thali. Since they are rich in nutrients, they get included in every vrat for its energizing ability.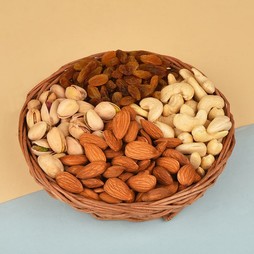 Order from Here – https://www.indiagift.in/mix-dry-fruits-ig-154
Fresh Fruits
Fresh and juicy fruits are known to have a high amount of water content. This can help with the dehydration that the body undergoes during the vrat. Also, add some pomegranates and citrus fruits to the meal.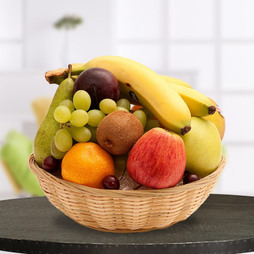 Order from here – https://www.indiagift.in/fresh-fruits-basket-ig-191
Sweets
Indian festivals without sweets? That's something unheard of. Yes, like any other festival sweets are a main part of the Sargi meal. This gives the needed energy to complete the vrat successfully.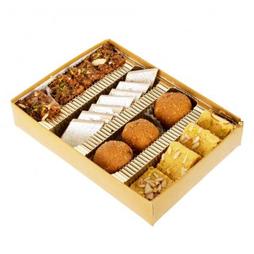 Order from here – https://www.indiagift.in/mixed-mithai-4-types-ig-178
Cooked Food
Some cooked food is also kept in the thali. This includes a light roti, a side dish, and halwa. These foods will give the feeling of fullness without being heavy on their stomachs.
The Bottom Line
On a surface level, the Sargi pooja thali looks more like a preparatory step for a festival. But the truth is, this is a celebration of the bond between the daughter-in-law and mother-in-law. Along with the thali, gifts are also given to show how they love them. The Karwa Chauth's vrat and food make the festival a truly unique one.
You Might Also Like