As we know Christmas is around the corner and this year you want to do something unique and creative which your family has never imagined from you. Here we bring some amazing Christmas cake decoration ideas which are simple to do and you can get the decoration stuff from any bakery or departmental store. With this blog you will get some inspiration tips for how to ice the cake from top to finish and you can make a traditional cake with a twist and turn it into an impressive cake.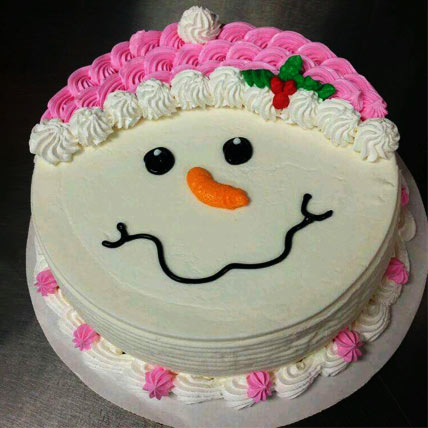 During the Christmas snowman is every kid's favorite and Kids will love this simple but effective snowman. To make a snowman cake you need a sponge base and some icing technique. If your icing technique is good then you can convert a simple traditional fruit cakes into a snowman cake. To prepare this cake you can take help from children. They will help you in rolling out the features and create their own snowman with on the cake.
Sparkling bauble cake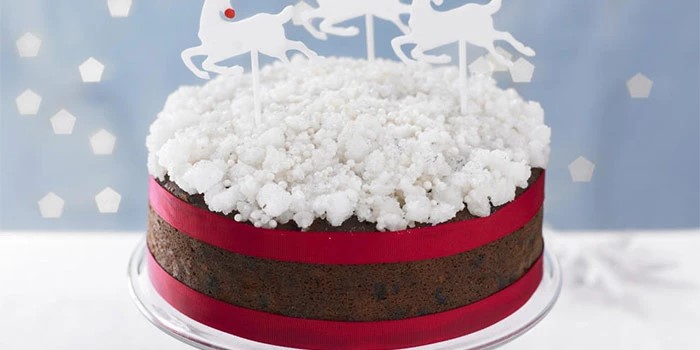 If you want to make your christmas cakes simple and colorful then this sparkling bauble cake will be an amazing cake for you. This is a bright color cake and it will fit with the occasion. To decorate the cake you need a food coloring gel, some craft tweezer and some edible silver balls. This coloring gel is the secret of the  realistic finish look of the cake. Also ensure that you will pace all the silver balls neatly on the cake in some pattern.
Midwinter Candle Cake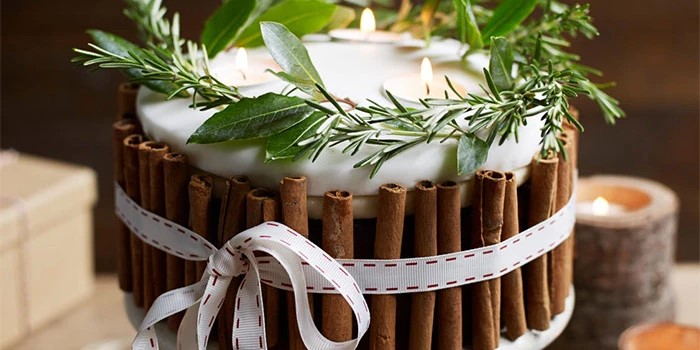 This midwinter candle cake is amazing. Just you need to add a Cinnamon sticks. You need to place the cinnamon sticks at the border of the cakes in a botanical way. Also you need to add a wreath of rosemary and bay leaves at the top of the cake for the winter green effect. Then you can add candles at the top of the cake when you are going to service the cake. Below all the decoration there is a foliage of classic icing and marzipan for a classic touch.
Simple Snow Sparkle Cake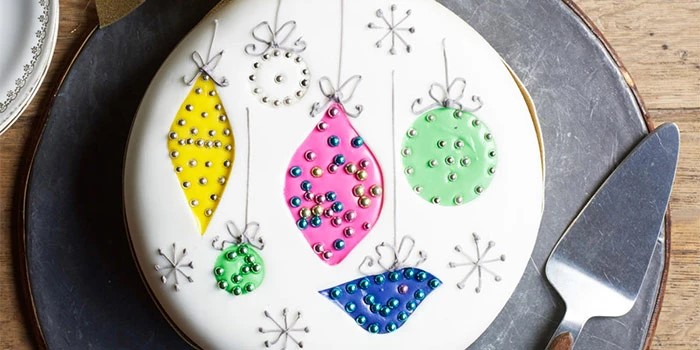 This  simple snow sparkle cake looks like snow. In this cake crunchy sugar topping is used and this sugar topping is a quick,  and easy to prepare. Also it is an easy way to bring snowy glamour into the simple fruitcake. For that you need white sugar cubes, preserving sugar and egg whites, Edible silver glitter, ribbon and some figures which will finish the cake.
If you find any difficulty in preparing christmas cakes then it is best and convenient to order christmas cakes online. Online you will have a lot of varieties and attractive looking christmas cakes. Just you need to find a cake shop near me and you need to order cakes online with the same day cake delivery at your or your loved ones' doorstep. 
You Might Also Like :