Christmas festivals are all about glittering lights, tasty treats, Christmas cake, and beautifully wrapped Christmas gifts and it is about celebrating Jesus Christ's birthday and the gifts he has bestowed on us in the form of our family, friends, and faith. If you want to celebrate your Christmas in a unique way then we have some amazing ideas for you.
This Christmas do something different which you usually do not do in the morning. This christmas when you wake up in the morning, spend some time with your family, chatting about the meaning of Christmas, give chocolates to each other. Ask your kids a few things that they have been grateful for in the past year and spend some quiet relaxing time with all of the blessings in your life.
On Christmas Day there are plenty of services available from the morning till the evening, but you need to forget all the services. Before having fun on Christmas Day you need to Go to Church and pray to God and thank him for giving everything. Whatever you do, ensure that you will not forget the real meaning of Christmas.
Spend time with family and friends
Christmas is all about spending time with family and friends, so ensure you spend the day with people who mean the most to you and really take the time to appreciate them and order Christmas cakes. If you know of someone who is going through a difficult time or is alone, invite them to enjoy the festivities with your family. No one should be alone on Christmas.
You can bake some Christmas goodies which you can enjoy with your family, you can use Christmas-shaped chocolate molds, cookies, or bottles of eggnog. Baking is also a cost-effective way to give others your time and effort, rather than money.
If you don't have time or don't know how to bake then you can go to an online cake shop from where you can get amazing Christmas cakes for your family and friends. You can surprise them by sending christmas cakes online by aiding same day cakes delivery or midnight cakes delivery.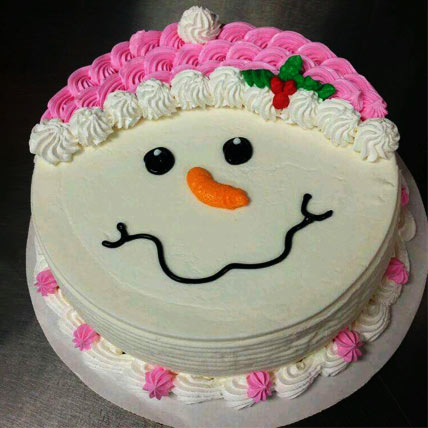 Gift giving is more satisfying than the joy of receiving. There are so many ways to give gifts, by donating to a charity, cooking a little extra food for poor people to give them as a Christmas meal, or giving gifts for him/her who is needy. Consider preparing food trays for the poor and needy, visiting the elderly old age homes, or dropping in to see the sick in hospital – after all, your time is one of the most valuable things you can give.
We always take for granted what we have and we easily forget just how fortunate we really are. So this Christmas, for every online gifts you receive with same day delivery, give away something you no longer use to those in need.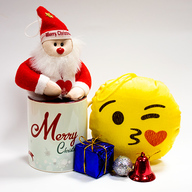 Spend some time with the family creating your own Christmas crackers – the benefit is that you get to pick the gifts you put inside! No more fake nails and plastic sharpeners!
Every Christmas without fail we bring out our favorite carols of  Boney M and Kenny G and these carols are played everywhere. Whenever we hear the carol we feel the Christmas and if we listen to the words of the carol then we are constantly reminded about what the day is really about. The daring can gather their family together to enjoy singing Christmas carols together or strolling through the neighborhood bringing some Christmas cheer and personalized gifts to others.
Every year on Christmas people decorate their houses, workplaces with twinkly fairy lights, different types of objects, you can go with your family for a drive to a nearby street known for the rows and rows of houses flaunting their exquisite personalized lamps. There is something peaceful and joyous about quietly observing the fantastical themes set up, including moving Santa sleighs, flickering reindeers, and lit-up trees with those closest to you.