During the lockdown, many people do not feel like celebrating Christmas and few people are not getting the Christmas vibes. But it doesn't mean that you will strike off Christmas from your calendar. So nothing can stop us from celebrating Christmas. During the restriction also you can celebrate Christmas.  So it is better to celebrate the holiday season in small groups, instead of in large groups. There will be many people who will be celebrating Christmas alone this year so you can also change your way to celebrate Christmas because safety is an important concern. So here we will discuss a few ideas for Christmas celebrations with your beloved ones.
If you are planning to celebrate Christmas at home, it is advisable to know and understand the safety guidelines which are going on in your city. This way you learn about the safety precautions and accordingly, you can plan your celebrations. We know everywhere many restrictions have been lifted and all these restrictions are meant for our and our beloved ones' safety, so it is better to celebrate Christmas by following the protocol.
During the lockdown period, everyone is concerned about their dear ones, so it is better to invite limited people for the Christmas celebration. We can understand inviting all your near and dear ones will be very tempting but this will increase the risk of Covid-19 and we don't want something unusual to occur and it is not recommended by experts also. If you want to celebrate Christmas then invite a handful of your friends and family to celebrate this festival of joy. And organize an outdoor gathering because this is safer than an indoor gathering.
Try Some Christmas Recipes
During the festival, we share Christmas gifts, Christmas cakes, and recipes with each other because the festival is all about sharing gifts and happiness. And Christmas is known for its yummy recipes and food. During the Christmas season people usually bake cookies, cakes, pies, and other things by themselves, so it is better to prepare some amazing food for the celebration because Christmas is all about amazing food. Also, you can distribute these mouth-watering sweets among your beloved loves.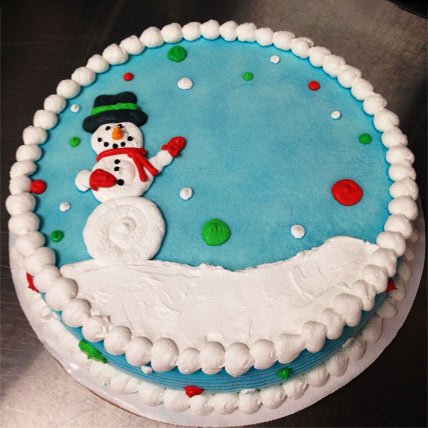 If you are planning an indoor gathering or an outdoor event, you need to ensure that everyone is wearing a face mask. This is one of the most important safety measures which you need to ensure and along with this you need to take care of the hand sanitizers and you need to maintain social distancing. We know this will be a little uncomfortable, but you can avoid all these things because all these are safety measures you need to take care of. Following these safety protocols efficiently will allow you and your loved ones to have a happy and joyful Christmas celebration. You can order personalized gifts such as masks as festival gifts.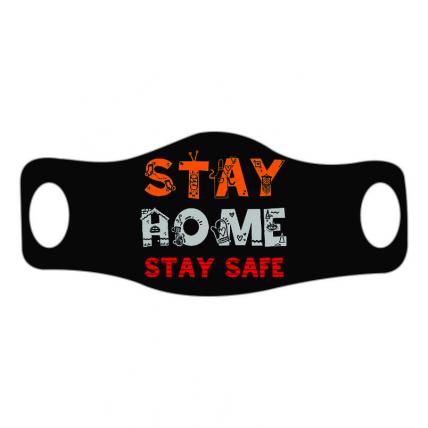 Due to the lockdown, we need to think a little creatively and we need to take care of the various restrictions and protocols. This lockdown period has taught us how to use technology in a meaningful way, so this Christmas you can connect with your family, relatives, and friends virtually or you can do a virtual party and enjoy Christmas.  This will be a very unique way to celebrate the occasion in a creative way.
During the lockdown, you will find many crowded places where you will find people buying Christmas stuff and so to save yourself some risk and you need to opt for an early Christmas shopping plan or you can do online shopping. On the online gifts shop like Indiagift, you will find various Christmas items that will help you create the most wonderful decor ideas for Christmas. Apart from the Christmas decor, you will get Christmas gifts, Christmas flowers, Christmas chocolates, Christmas cake, and much more items. Also, you can surprise your beloved loved ones by sending online Christmas gifts by aiding the same day gifts delivery or midnight gifts delivery at their doorstep.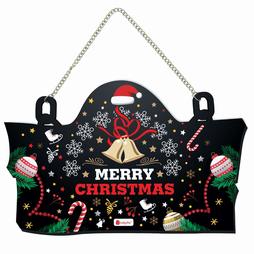 This year during Christmas it is very important that you look after the needs of the elderly because this is a tough time for everyone and elder people need more care and concern.  Christmas is all about sharing happiness and is also one of the most anticipated festivals among elders. There are many elders who are eager to meet their family and wish to celebrate Christmas in the best way possible. So, make sure that they are a part of the overall Christmas celebration and don't forget to choose the ideal Christmas gifts. You will get many amazing online gifts for kids.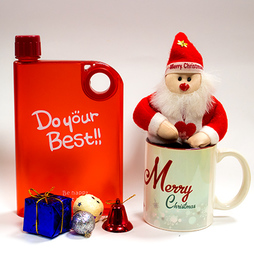 You Might Also Like: