Popularly known as the capital of India, Delhi is famously known as 'Dill walo ki Delhi' pointing towards the affection found in the hearts of Delhiites that makes it adopt every person, culture and language. This cosmopolitan nature of Delhi is what makes it such an attraction to the people who end up falling in love with this historic place. Although, it occupies a very small area the population density is a testament to all the hype you hear about this place. No matter if you are a tourist or a typical Delhiite, we are sure that you can never have your fill of Delhi even if you travel the whole nook and cranny of this spectacular place. From cafes and bars, parks and museums, Delhi is a dream come true and what better day to make it come true than your birthday. Celebrate your special day or plan one for your loved ones exploring the special things that make this city 'Oh So Special'. Below are some special ways to celebrate the birthday of your loved ones in true Delhiite fashion with birthday gifts, cakes, and surprise visits-
A special cake at midnight from the best bakeries in town-
A cake is a must on birthdays which you can order from the best bakeries in town via cakes delivery in Delhi. Delhi served as a British capital long before Independence and has long upheld those traditions whose shadows can be seen in various bakeries and eateries that are functioning in Delhi. From Wenger's the oldest bakery dating back to 1926 to various other trendy bakeries you can order all types of delicious, mouthwatering cakes to complete the birthday tradition. Also, you can opt for midnight delivery of your cake as a special start to your day.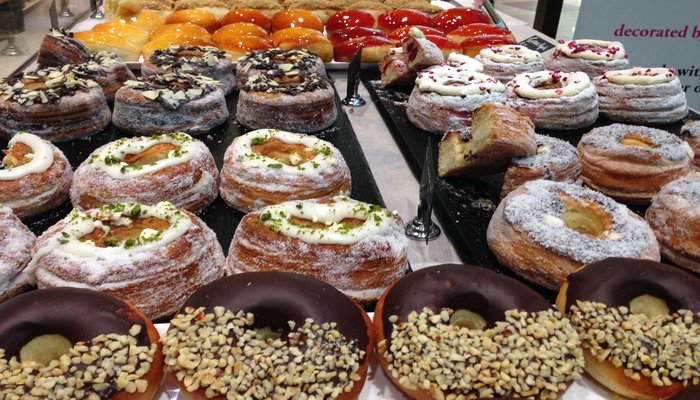 Fun filled excursion to Connaught Place
The most famous district of Delhi is Connaught Place. With colonial styled stucco roof and columns that hosts shopping stores and upscale restaurants on rooftops, Connaught place is the heart of Delhi which you can enjoy at daytime, and even at night time for a special birthday outing.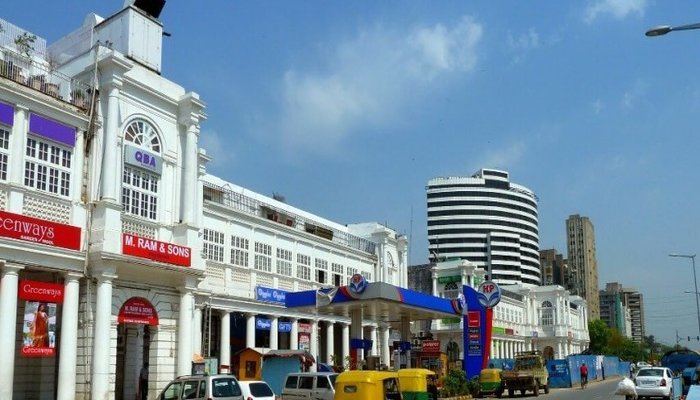 How about a single day bus tour in Delhi that takes you throughout the city to enjoy the important sites that map this city. The best thing about this tour is that it is a whole day ride for a very meager sum and it picks you up and drops you at your home itself. If you are a resident of Delhi, you may be aware of how difficult it is to cover all the monuments that dot the landscape of Delhi, however, this tour makes it possible in less than a day and is definitely worth a try.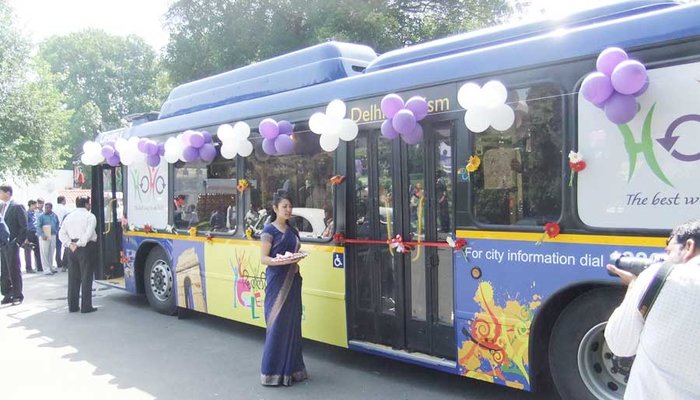 Although Delhi holds a number of a number of chic and sophisticated cafes, there's a special cafe in Saket that is delighting visitors with its Victorian decor and elegant food. Rose cafe is a prominent place in the posh district of South Delhi which is a onetime experience and will be the best birthday gifts you can treat your loved one to.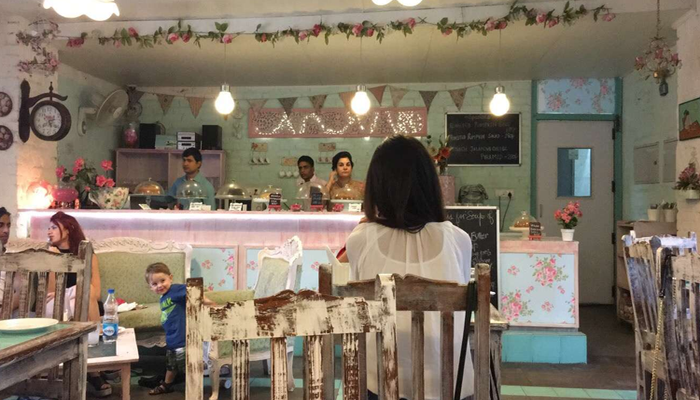 You may have witnessed the prime minister giving a speech on every Independence Day atop the Red Fort, this spectacular fort is a relic of the Mughal Sultanate that transports you to the ole' days of nawabs and sultans when you explore it. Not only can you explore this phenomenal structure at day, but you can also attend various sound and light shows that are held at night in Red Fort on your birthday for a memorable experience.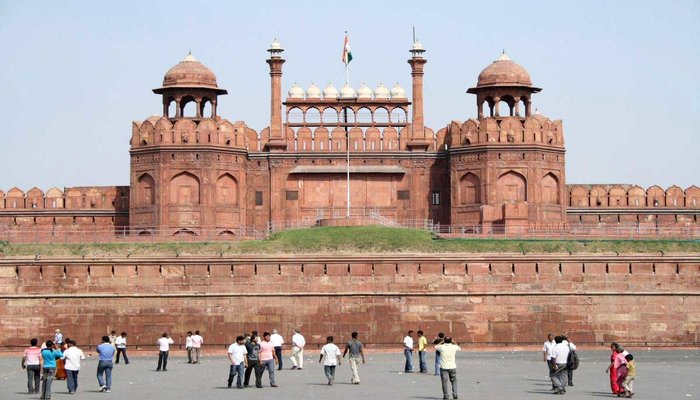 Delhi may seem like a jungle of concrete and glass but it still holds some very serene parks and green spots, one such place is garden of five senses. Situated near the Qutub Heritage area this garden is meant to stimulate to all your senses where you feel one with nature.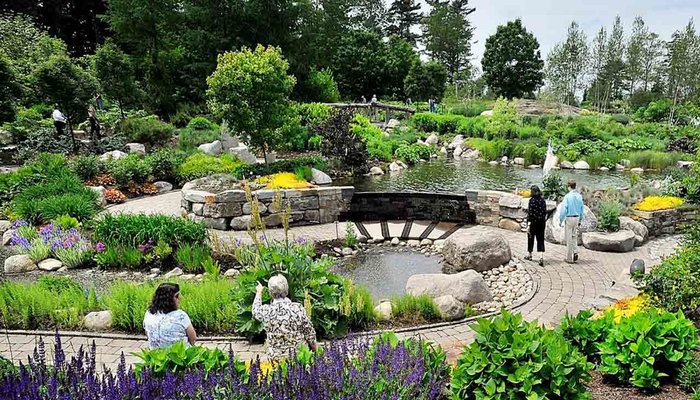 Shop your heart out at Delhi Hart
Delhi Hart is a shopping haven for people who have an active interest in shopping for ethnic products. If you are one of those people, then you can indulge in a much-needed shopping therapy or sponsor one for your loved ones with a shopping trip to Delhi Hart.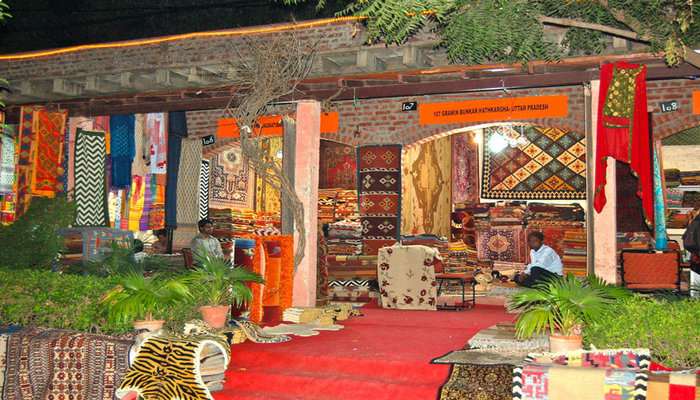 Hauz Khas/ Deer Park/ Lake
How about an excursion which contains sightseeing, boating, and fine dining experience? Hauz Khas village is certainly an eccentric hub of Delhi containing everything from artsy boutiques and trendy restaurants. Also, containing relics of a dilapidated fort and overlooking a beautiful lake there's a deer park where you can witness many other birds and animals besides deer. This place is an all in one tourist attraction and the perfect venue for a birthday date.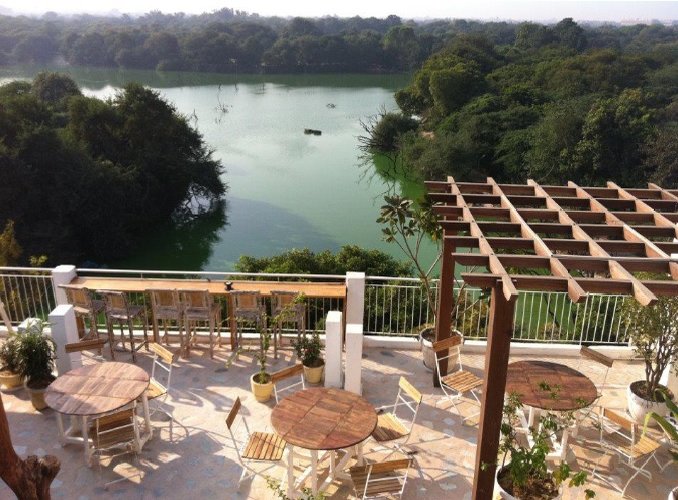 Catch an evening show at Kamani Auditorium
Kamani Auditorium hosts various national and international shows regarding arts, culture, and music. You can buy tickets for these once in a lifetime shows for a bewitching evening that your arts aficionado will certainly adore.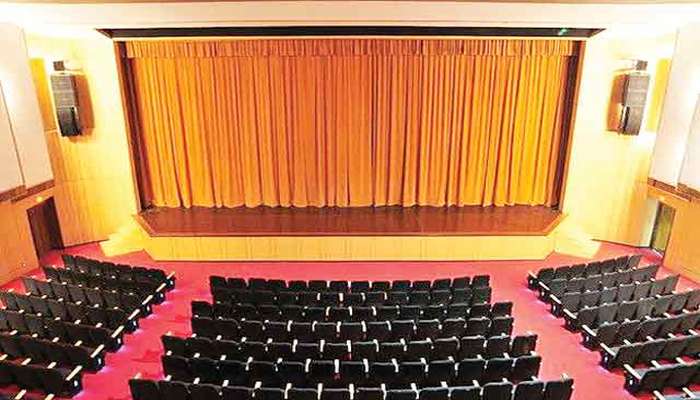 However, if you are away from your loved ones then the best way to surprise them is with a beautiful and thoughtful present you can send with online gift delivery in Delhi. As you are away from your loved ones they won't be expecting anything from you but an online gift is the best way to surprise them and make memories which they will remember for a lifetime.
You Might Also Like