Raksha Bandhan is one of the special days that symbolizes the bonding and love between brother and sister. It's the special day being celebrated by people in India and other parts of the world as well. Sisters find the best rakhi bands for their brothers and tie them on the wrist. As a return gift and as well to express their love towards the sister, brothers give cash or some kind of Rakhi gift to their sisters. Do you have a brother and you find him very special? Well, it's high time to celebrate Raksha Bandhan by sending the best rakhi bands. For making it special, you can even send rakhi with chocolates  as well. If you are located somewhere away from India and still wanted to send Rakhi to your brother, you can easily do it online.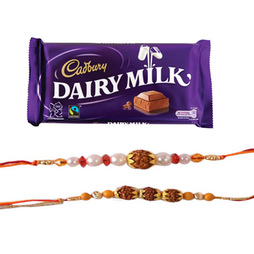 Buy this product – https://www.indiagift.in/dairy-milk-with-2-rakhi-ig-927
Online Chocolates Gifts Ideas for Sister on This Raksha Bandhan
There are many different sites on the web, which gives you complete access to find your favorite Online Rakhi gifts. If you have received the most elegant Rakhi from your sister and wanted to send a rakhi gift to your sister, you can find any of your choices online and send it to your sister. Girls really love chocolates and of course wouldn't be an exception. Online chocolates delivery is so easily available these days, where you can grab the best and most sought-after flavor that your sister really loves. Some might like milk chocolates while others might like dark chocolates and candy bars. Whatsoever is your sister's favorite choice, you can grab them and send online chocolates in India.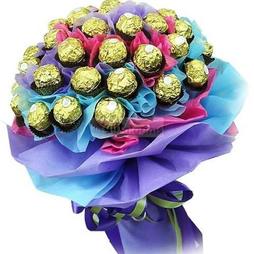 order this product – https://www.indiagift.in/ferrero-rocher-bouquet-ig-11
Send Personalized Chocolates in India from Indiagift
For making the rakhi gift even special, you can plan to send personalized chocolates in India. Personalized – what does that name entail? This shows that you can customize the chocolate in the texture and design you need. For instance, you can print your sister's name or send a special message by engraving it over the chocolates. Upon receiving these wonderfully personalized chocolates, your sister will be completely drenched in the world of delight and happiness. If you are to send personalized chocolates in India, you have to place your orders earlier.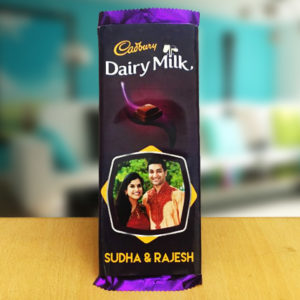 Order this product – https://www.indiagift.in/personalised-chocolate-ig-2442
Best Chocolate Bouquets Gifts in India
Chocolate hampers and bouquets are also available where you can send chocolate bouquets online to India. Chocolate bouquets come along with a variety of chocolate that includes dark chocolates, milk chocolates, chocolate nuts, and many more. Whatever the choice is, the chocolate bouquets will eventually fulfill the desire of your sister who is really fond of chocolates. So, how are you going to get the best chocolates and send chocolate bouquets online to India? The Internet can help you in this regard.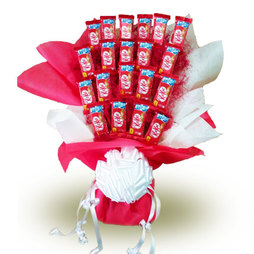 Order this product – https://www.indiagift.in/chocolate-bouquet-ig-1327
Explore the best online gift sites where you can find a variety of chocolates and hampers to send it to your dear sister. Once when the selection is done, you can share the recipient's address and name, so that the online chocolate delivery will be done on time without any hassle. It merely takes a minute to make to send online chocolates in India. Without gazing around, you can complete the online delivery in a minute time.
You Might Also Like: