Diwali is an auspicious Indian festival and it is a festival of lights. Before this festival people cleans their houses and decorate their houses with colorful lights, diyas, candles, torans, Diwali lamps and lanterns, torans, and other Diwali items. Also, people celebrate occasions by sending diwali gifts online to those who are not able to visit and those you can visit go to their dear ones' houses and offer diwali gifts, dry fruits, hampers, and sweets. In the evening, all Indians perform Lakshmi Puja at their houses and workplace. All believe that Goddess Lakshmi is the goddess of wealth, happiness, and prosperity. This lakshmi puja is performed to welcome goddess lakshmi at their house. People pray to goddess Lakshmi and wish for peace, wealth, and prosperity in their family members' lives. If you want to do Lakshmi Puja/ Diwali at your house and you don't know the steps on how to do Puja then read this blog, here we will describe step by step how to do Lakshmi Puja at home this Diwali.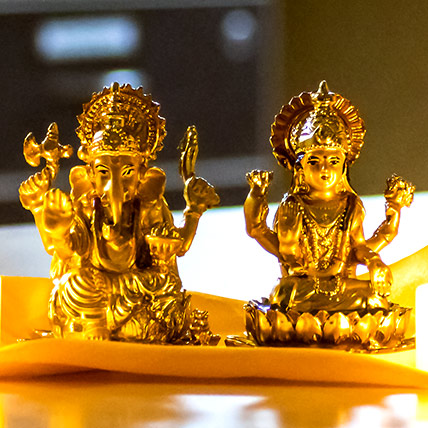 This Year Muhurat of Diwali 2021: Time for Lakshmi Pooja and Lord Ganesha Puja 
Time: 06:09 pm to 08:20 pm
Date: 4th November 2021
Duration: 1 hour 55 minutes
Pradosh Kaal: 17:34:09 PM to 20:10:27 PM
Vrshabh kaal: 18:10:29 PM to 20:06:20 PM
Lakshmi Puja Vidhi: Step-by-Step guide:
The first step of Lakshmi pooja is the Diwali cleaning and it is a very important step.  You need to clean every corner of your house. After cleaning, sprinkle Gangajal (holy water from river Ganga) to purify the surroundings.
Step 2: Set up puja platform
In your puja room/living room where you are going to perform lakshmi pooja, there you need to spread a red cotton cloth on a table/stool and keep a handful of grains and Diwali sweets in the center.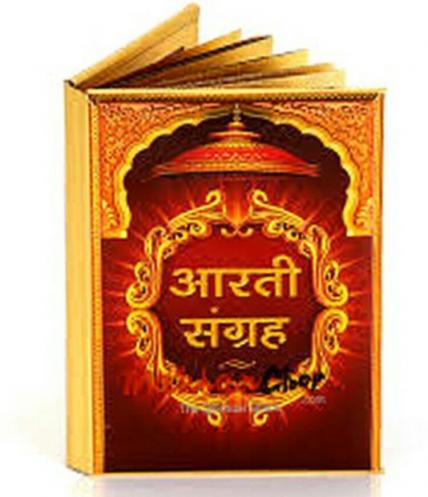 Take the kalash can be of silver/bronze pot. You need to place the kalash in the middle of the grains. And then Fill the kalash with 75% of water and put one supari (betel nut), one marigold flower, a coin, and some rice grains. Place 5 mango leaves on the kalash in a circular design.
Step 4: Place idol of Lakshmi and Ganesha for puja
Now in the puja area, you need to place the idol murti of Goddess Lakshmi in the center and the murti of Lord Ganesha on the right side (South-West direction) of the kalash. Take a small Diwali pooja thali and make a small flat mountain of rice grains, draw a lotus flower with Haldi, put some coins and place it in front of the idol.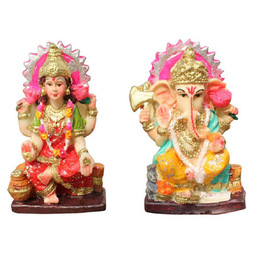 Step 5: Place accounts books/wealth related items
Now place your business/accountancy book and other wealth/business-related items in front of the idol.
Step 6: Apply tilak and light diya
Now apply tilak to Goddess Lakshmi and Lord Ganesh and light Diwali diyas. Apply tilak to kalash also.
Now offer flowers to Lord Ganesh and Lakshmi. Keep some flowers in your palm for prayer.
Step 8: Recite Puja Mantra
Place flowers in your palm and join your hands in prayer mode, close your eyes and recite the Diwali puja mantra. After prayer, offer the flower kept in your palm to Ganesha and Lakshmi and offer gifts for family.
Take a Lakshmi idol murti and bathe it with water followed by panchamrita. Bathe it again with water, wipe with a clean cloth and place it back on the Kalash.
Step 10: Offer mala (garland)
Put Haldi, kumkum, and rice on the idol. Place the garland around the neck of the Goddess, exchange personalized Diwali gifts. Burn agarbatti and shop in front of the idol.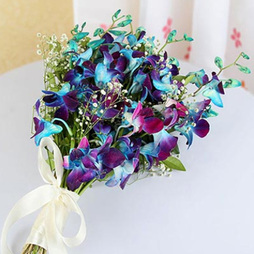 Step 11: Offer fruits and sweets
Take coconut, supari, paan leaf and offer it to the goddess. Offer fruit and sweets to the goddess. Put some flowers and coins in front of the idol.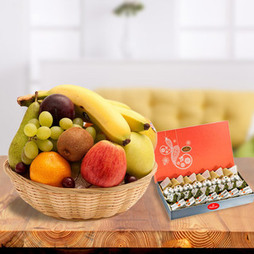 Step 12: Perform Lakshmi Aarti
Take a diya in a thali, puja bell and perform the Lakshmi aarti.
You Might Also Like:
7 Gifts That Is Inauspicious In the Eyes of Goddess Laxmi
Do's and Don'ts for Diwali Puja Celebration