India is a land of various traditions and rituals. In India, people celebrate several festivals every year. Every single festival gives you an opportunity to spread happiness and share beautiful gifts and sweets with each other. While celebrating any occasion we always consider two main things:
 Forget bitterness
Spread joy and happiness.
As we know diwali is around the corner and this is the only festival that is celebrated by every caste and religion. This is the most important festival in India. This festival is celebrated on the darkest night of Kartik month. This month is having its own importance and significance and many auspicious festivals come in the month of Kartik month.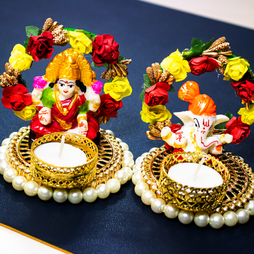 Diwali is the festival of light and this is a five-day festival. This festival starts with Dhanteras and ends with the Bhai dooj.
This Diwali festival symbolizes the victory of good over evil. During these five days festivals, people clean their homes, workspaces and lights up their surroundings with colorful Diwali lamps and lanterns, diyas, and rangolis. Making beautiful and intricate Rangoli at the entrance of the house is our tradition. Usually, people make rangolis to impress Goddess Lakshmi and people believe that goddess Lakshmi is the Goddess of wealth and prosperity. They also believe that on the night of Diwali, Goddess Lakshmi and Lord Ganesha visit every person's home and showers prosperity, good health, and Longlines.
During these five auspicious days of Diwali, people exchange Diwali gifts with each other. While giving Diwali gifts to each other, they will bring positivity, blissfulness to someone's life. But sometimes there are a few gifts that are not considered as good Diwali gifts. If you want to wish someone with the auspicious Diwali gift then you need to buy the right gift which will bring happiness and harmony to their life. So here is a list of inauspicious Diwali gifts which you need to avoid buying.
Idols of Lakshmi-Ganesh Ji: In India, people believed that Lord Ganesha & Goddess Lakshmi bestow good fortune, knowledge, and prosperity in your life. On Diwali, everyone worships them with an open heart. The Goddess Lakshmi & Lord Ganesha wish them wealth and peace. Also, people bring the Lord Ganesha & Goddess Lakshmi idols at home. But you need to avoid giving idols' photos or murti to someone else, not likely to a family member and relative. It means that you are redirecting the God & Goddess away from your home.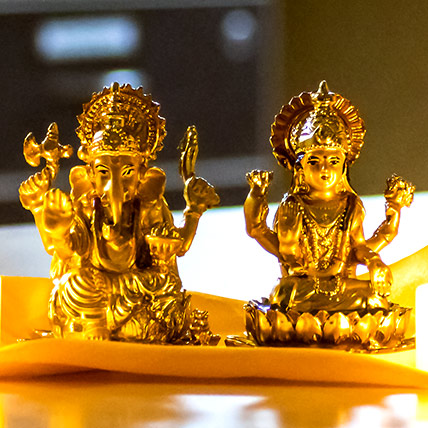 Anything that is Metal: Many people buy Gold, Silver, and copper ornaments and things of this material and it is favorable for oneself. But you need to avoid giving these five metals as Diwali gifts: Silver, Gold, Copper, Bronze, and Brass.
No silk cloth: It is believed that if you give silk cloth to any member of your family or relative on Diwali that it will bring bad luck. So, say no to silk clothing.
Stay away from steel & iron: Make sure you will not buy or give anything that is made up of steel and metal because it is considered inauspicious in the eyes of Goddess Lakshmi.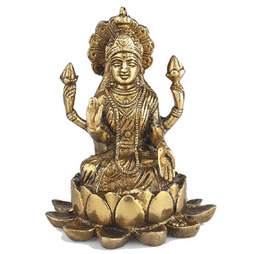 Do not buy anything for anyone else: Never buy gifts for someone else on Dhanteras occasion because it is inappropriate but you can buy diwali diyas. Also never give others old used stuff like clothes, and other household articles.
A big NO to oil/wood: Never buy the oil and wood for their homes, it is considered a misfortune.
Don't buy anything Black: Avoid purchasing gifts and appeals which are of black color because black is the color denoted to Lord Shani so avoid purchasing anything which is black for five days of Diwali.
Diwali is a festival of lights and happiness. So, give something that is unique and attractive at the same time, you can even buy beautiful Diwali gifts for the family online. You can give handicraft items, handmade diyas, scented candles, diwali home decor items, Diwali lamps and lanterns, etc things to your family members & relatives which add glam to their homes, also you can combine things items with sweets, chocolates, dry fruits and something auspicious like diwali pooja thali. These will be the best and appropriate Diwali gifts for them.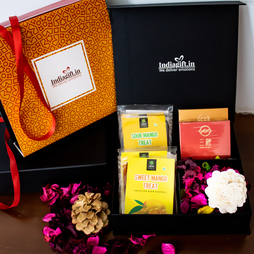 You Might Also Like: