Christmas marks the birth of Jesus Christ as people around the world celebrate this joyous occasion with different traditions. From Christmas gifts online to wishes and cakes being exchanged, Christmas cheer is certainly contagious and can engulf anyone in its wake. Thus, read below to know about the different Christmas traditions that will enamor you for sure.
United Kingdom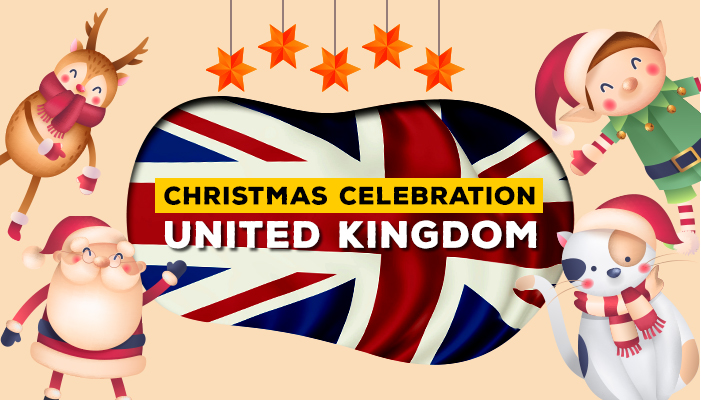 While the United Kingdom consists of England, Ireland, and Scotland, United Kingdom has contributed a whole lot to the Christmas traditions and mummers is one such tradition that continues till now. Best described as a pantomime, Mummers put on masks and act out a plot with good triumphing over evil that also includes a character named Father Christmas. Also, the tradition of boxing day is native to England where boys go around collecting money in clay boxes. Thus, you can also contribute when you send gifts from UK to India.
United States
While many people associate Christmas in the United States as one of the biggest capitalist ventures, there's no denying the fact that underneath all the craze of gifts there's the sweet and gentle spirit of giving at work to spread the Christmas cheer. With Santa Claus being the biggest mascot under whom every state out of the 50 states in the US have their Christmas traditions and culture owing to the different cultures that are integrated into the melting pot we call the USA. With special Christmas towns, Christmas traditions and Christmas gifting websites available to cater to the Christmas spirit, it's very easy to send gifts from USA to India.
Australia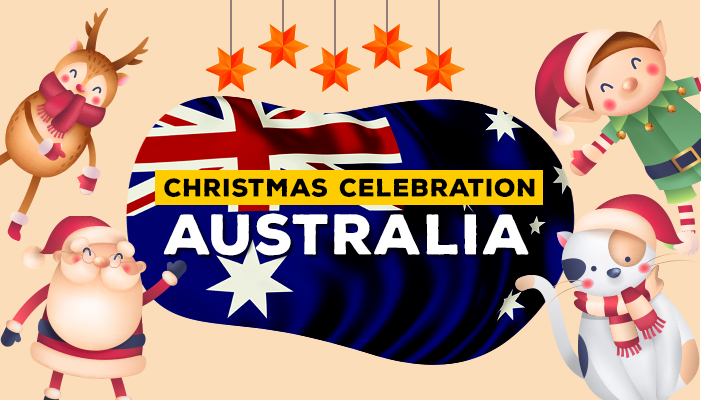 It's hard to picture Christmas without the cold, but Australians have been doing it for a long time and neither the heat nor cold can come in the way to celebrate Christmas. With Christmas wreaths and carols, Santa Claus and lights, Christmas in Australia is the place to be when you wish that to celebrate Christmas where it's warm and toasty. With gifts being exchanged between friends and family, you can also send gifts from Australia to India. The best part, however, is the reindeer's being exchanged for kangaroos in order to make it more Australian.
Russia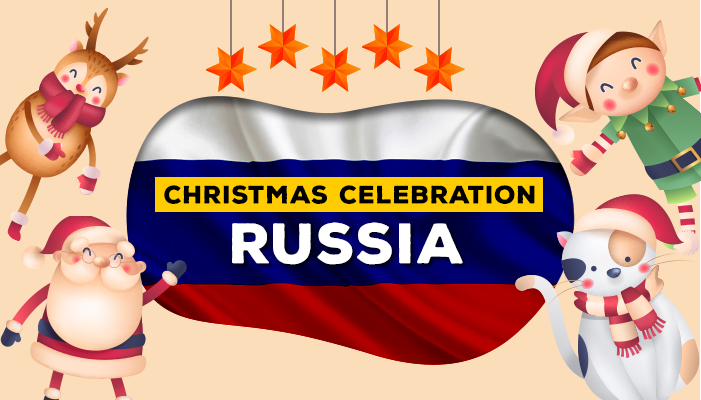 Christmas is replaced by the winter festival in Russia which goes on from the 25th of December to January 5 where people everywhere are engaged in all sorts of winter sports and activities to celebrate Christmas, Svayakti(the traditional Christmastide feast) and Nov Year. Also, there is a huge uproar about the traditional tree that is called Yetka and adorned with flowers and colored lights on account of being a minimalistic Christmas tree with lights and wood pieces placed in the shape of a tree. With drinks, food, and love being exchanged between friends and family, you too can also send gifts from Russia to India.
The Netherlands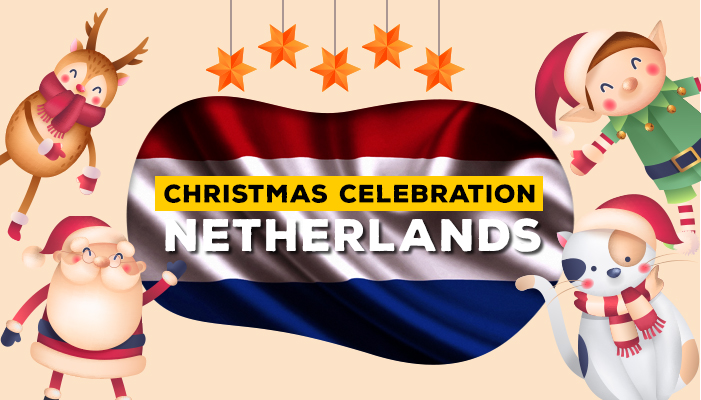 Besides Christmas, people in the Netherlands also celebrate Sinter klaas Avond that is known as St. Nicholas eve. Almost identical to Santa Claus, Sinter klass visits children and leaves them gifts, however, instead of going down the chimney, Sinter klass has an assistant named Black Peter who does this job and is, therefore, depicted as covered in soot. Also, the Dutch celebrate Christmas on the 25th and 26th of December. While the former is celebrated with friends and family by exchanging gifts and feasting in traditional Christmas treats and perfect occasion to send gifts to India, the latter is spent visiting the malls to make the best of boxing day deals.
Germany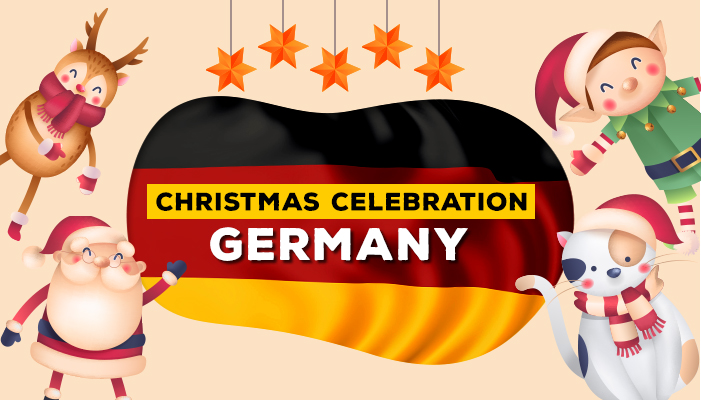 German Christmas markets are well-known across the globe for their uniquely crafted Christmas ornaments and products. However, one cannot forget Christkind which means 'christ child' and is depicted as a winged character that resembles an angel responsible for the traditional gift-giving. Thus, to welcomes the Christkind, german kids leave letters on the window sills for the Christmas kind. Also, German cuisine turns extra Christmassy around this time with Christbaumge back, a Christmas tree cookie, and other goodies that are hoot around this time.