This pandemic has faded our festival spirit. We all need to be more cautious and careful because we don't know when the coronavirus cases will start rising and we don't know when it will end but we have to prepare ourselves for everything and we need to protect ourselves and our dear ones also. We know the lockdown restrictions have been eased by the government to recover the dying economy, so we all need to strictly adhere to the social distancing guidelines to promote the safety and well-being of everyone. So we need to stay inside our homes while celebrating Diwali and other festivals. It will be the best option if you celebrate the Bhai Dooj festival at home, so, here are a few ideas to celebrate Bhai Dooj in lockdown.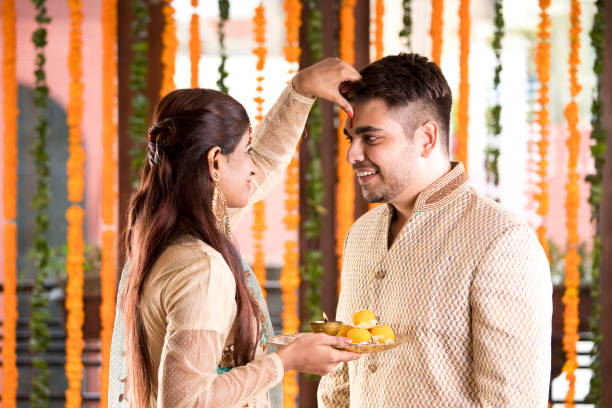 Video Calling 
This bhaidooj thinks intelligently and differently and makes use of the technology. Technology has made our life easier and convenient. With technology, you can connect with anyone at any time. With just a few clicks you will be able to connect with your family, siblings. This year celebrate bhaidooj festival through video calling, it will be the best gifts for him. Video calling not only connects you with your sibling and family but also provides you with some personal feelings. While video calling you will feel like you are sitting with your brother and you are applying tikka on your brother's forehead. So you can schedule a video call or facetime with your brother and family. Try to use the wider screen and use a USB camera. USB cameras are best for this type of occasion and it will give you more personal vibes.
Order Online Gift
Nowadays the market is crowded because the festive season is around the corner & also it is not safe to go out shopping.  So it is better to stay at home and relax. While sitting at home you can still celebrate bhaidooj by sending online gifts for your brother. So many online stores are available online like Indiagift and they are having huge varieties of Bhai Dooj gifts for Brother. You can check out these stores and their varieties. You will get some amazing options from their store. These stores also provide delivery services also. So check these stores and order some online gifts for your brother and sister and give them a fantastic surprise.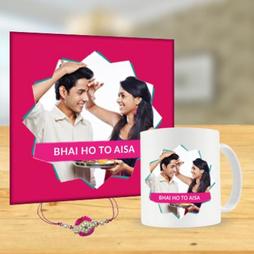 Dedicate your Day to sibling
If you are not able to go out with your sibling to celebrate the occasion then, don't be disheartened, but at home, you can still celebrate bhaidooj by twinning with siblings. You can buy some traditional matching dresses for yourself and for your siblings. On the bhaidooj day dress up in these traditional dresses, this will give you some homely, festive, and traditional feeling. Also, you can do some traditional works with your brother like pooja at home and prepare a prasad for the god. Do all the traditional things which you do when you're younger. Also, do a few things which you did in your childhood. This way you will not feel sad and you will celebrate the festival with your sibling. Completely dedicate this day to your sibling while doing his favorite work like watching his/her favorite movies, watching your childhood memories, buy Bhai dooj gifts for your sister, or much more. Also, you can do some shopping for your sibling also.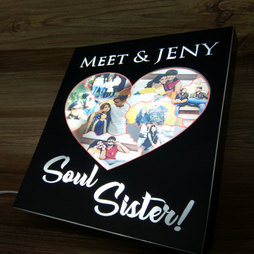 Home Made Sweets
The lockdown will not stop us from celebrating bhaidooj and also can't stop our craving for sweets. Lockdown puts us under lots of restrictions like we are not able to meet our family, we can't go out, and we can't go out and buy our favorite sweets. If you are not able to find any traditional sweets then you can try some traditional sweets at home. On YouTube you will get so many traditional sweets recipes, just try it out. Homemade sweets are always special and you will love them.  Try one of your sibling's favorite sweets. If possible send online sweets to your sibling. If not then send some sweet hamper to your sibling like a chocolate hamper or a Ferrero Rocher one.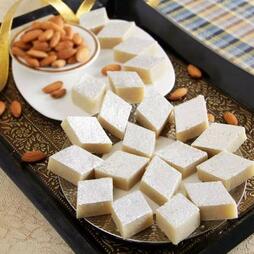 Digital Memory Albums 
If your brother or sister is not able to come then celebrate this year's bhaidooj while watching some old memories. Memories are something that everyone likes and cherishes. This will be a better way to celebrate bhaidooj during this lockdown. Also, you can send some digital custom albums to your sibling. There are so many album tools available online. So use this tool and prepare some amazing memories of your siblings and send them to them. This year celebrate bhaidooj by sending personalised bhai dooj gifts to celebrate your togetherness.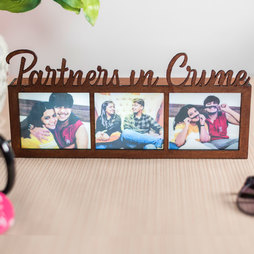 You Might Also Like: