One of the most anticipated festivals in India is Karwa Chauth. This is a day-long fast which gets marked by the selfless love a wife has for her husband. The day is not all about the fast. The decoration of Karwa Chauth Thali has an important role in the festival and includes a number of interesting decorations.
If you are searching for a way to decorate the Pooja thali, don't worry. Below are the top 5 ways you can do it. Make sure to get a Karwa Chauth gifts for your special person for the celebration.
Hand Painted Karwa Chauth Pooja Thali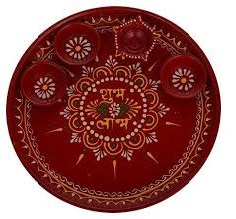 This is a simple method where all you need is some acrylic paint, spray paint (optional), and a plain steel thali. Let the colors alone become beautiful decorations for the thali.
Mirror Work On Plain Velvet Pooja Thali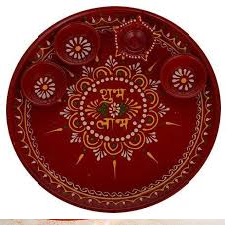 The simplicity and beauty of this decoration is a must-try for you. Here, you need a plain velvet cloth, mirrors of different shapes and sizes, glue, and plain steel thali.
Personalized Karwa Chauth Pooja Thali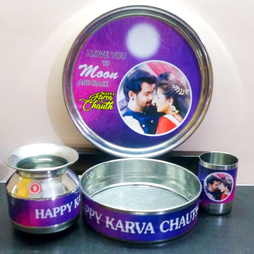 https://www.indiagift.in/personalised-karwa-chauth-set-ig-4249
When there is an option of personalization for everything out there, why not for a thali? Get some flowers, a picture, glitters, acrylic paint, and a plain steel thali. Set everything to give it a personal touch. But if you lack the time for all this, you can always order Personalized Karwa Chauth Pooja Thali online.
Beads & Mirror Karwa Chauth Pooja Thali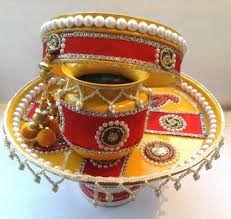 As the name suggests, you need acrylic paint, spray paint, colorful beads, glue, mirrors, a pencil, and a plain steel thali. The colorful beads can take your thali to the next level. So, let your imagination do the work.
Flowers Petals Pooja Thali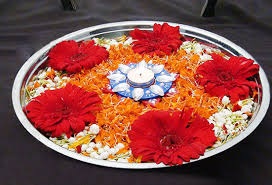 If you want to use flower petals, try to go for 4 different colors like yellow, red, pink, and orange. Then take designer mirrors, a pencil, ruler, glue, and a plain steel thali. The beauty of this decoration lies with the petals, nature's own beauty.
The Bottom Line
As you can see, decorating a beautiful Karwa Chauth thali is not that difficult. With the right planning and tools, this is an easy job. You can get all the materials from a nearby store.
Make sure to store these in a bubble wrap away from water to preserve it for years. Like any other festival, without gifts Karwa Chauth is incomplete. You can order special karwa chauth gifts online for the love of your life to show how much they really mean to you.
You Might Also Like