As we know Diwali is just around the corner and we are gearing up to celebrate the festival with each other. We all have started cleaning our house and started buying beautiful items to decorate our house this Diwali like Laxmi Ganesha murti, Diwali lamps and lanterns, candles, torans, LED Lights, and much more. Also, you start purchasing diwali gifts online and offline for your beloved ones which will be sent as a Happy Diwali wish to your close friends and family. But still, you are wondering how to do an elegant Diwali decoration, and then we are having some best home decor tips for you.
Diwali Decoration Tips for Living Rooms
You can decorate your living room with mirrors. Choose a single wall in your living room and add mirrors in that wall. This way your room will look bigger and it will give an elegant look to the space.
 You can go with the color theme. Choose a single color and choose the items according to that color.
Cushions are versatile decor items and they will perfectly fill the space in an elegant way. You can go with the mix cushions of different colors, sequins, beads, and the like.
You can even add rugs to your home decor. Rugs are capable of covering your straightforward floor into a colossal effect.  It is an easy Diwali decoration and can be used through the years.
Diwali decoration is incomplete without Diwali lamps and lanterns so light up your house with some fairy lights, lamps, lanterns. You can even use empty bottles and containers by putting light into them.
Flowers decoration is our traditional flower decoration. It will give freshness to your surroundings. You can put fresh flowers into the vase on your side tables or also you can use a bowl of water with the floating candles and flowers.
Diwali Decoration Tips for Balcony
You can use bamboo in your Diwali decoration. You can add bamboo screens to your balcony for privacy and hang some decorative lanterns or plants to give them an attractive look.
You can add Fairy lights, artifacts, and comfortable furniture together to make for an ethnic ensemble. It goes perfectly with the Diwali theme decoration.
Chandeliers are an amazing Diwali decor. You can add chandeliers in your large balcony, a patio, and rooftop or over your dining table. They will be easy and simple Diwali decoration ideas.
You can use string lights or chain lights on your balcony to make it look more charming at night. You can hang them on the window panes. These dim lights and Diwali diyas give a shimmering and sparkling effect to your home.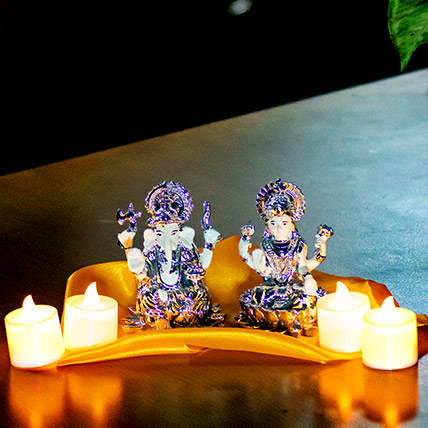 Diwali Wall Decoration tips
If you want a quirky, fun Diwali decoration then you need to opt for a paper cup garland. It is a very colorful Diwali shubh labh hanging decoration. And it is easy to string and can use this string for later in any decoration. It is easy to prepare. You can even create a creative paper garland at home.
You can go with the paper or marigold torans. These paper torans are for a longer period of time and it will be more attractive and elegant to watch.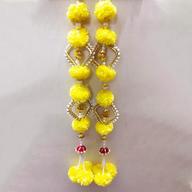 Scented candles in a jar are another interesting Diwali decor. You want to display for Diwali Basically pick a couple of bricklayer jostles in different sizes, wrap them with bands, strips, or yarns, and place a candle inside. In case you're not inspired by bands and yarns, you can paint these containers. For the best outcome, use acrylic paint that works beautifully on glass surfaces
Paper sack illuminators are another creative handmade Diwali decoration you can try this year. To make paper pack lights, you need to punch out a design on both sides and put your flame inside.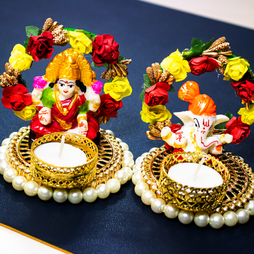 You Might Also Like: