Choosing a perfect gift for someone is very hard, even though you know them very well but sometimes it is very challenging. You don't want to give useless gifts. For a few people, it is very difficult to shop that has everything and they never ask for anything like dad.
If you are looking for a father's day gift which makes your dad happy then we are having amazing father's day gifts ideas for you. All these gift ideas are perfect for gadget lovers, foodies, working professionals, and traveler types of dads.
Radio: This is a very useful gift for those who stay in the border areas or stay in the tougher sites, who are survivalists. Few experts say this hand-crank radio is an essential gadget in emergency situations. This shortwave radio has a 6-way powerful portable emergency radio with the hand crank generator, solar panel, compartment for 3 AA batteries, 5V USB input, and 5V AC/DC input with an adapter. Also, it has a replaceable and rechargeable battery pack. Also, this radio is water-resistant. This is the best gifts for dad as a father's day gift.
Desk Lamp: If your dad is working from home or working from the office. Your dad just needs a desk lamp to illuminate the tiny print. This lamp will help to simulate natural light into your dad's office. This lamp will help your dad on a video call. This will be an accurate gift for the father. You can buy personalised lamps from any online gifting site and you can send them as gifts in Delhi.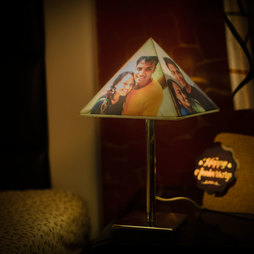 Charging Station: We all know our dad's lives are very busy. So he never stays organized and he is having a 1% battery level. Luckily, this gadget mini charging station will help your dad to keep their gadgets fully charged and ready for use. This gadget is very compact and very stylish to keep on your dad's desk or shelf organized. This charging station will help your dad perfectly organize the cables and he can keep the five different devices neatly at the same time. There will be no code tangle when the station is not used. This will be a very unique Father's day gifts for dad.
Polo t-shirts will be the best gifts for fathers on father's day. You can pick any polo t-shirt according to your budget. This will give your dad a very stylish look and comfort also. You will get several designs, patterns, and colors in polo personalised t-shirts. If you are having a good budget then go with Gucci, a parade brand and if you are a low-budget classic Adidas, woodland, etc will be an ideal choice. Your dad will definitely love to wear this polo t-shirt whenever he goes out shopping and on a trip.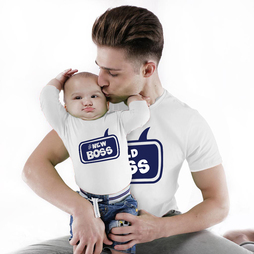 Sunglasses will be an ideal father's day gift for dad. Rayban sunglasses give your dad a stylish and cool look and on the other side, they will protect his eyes from the sun whenever he goes out. Give him a good quality of aviators. These aviators look cool in the '80s. This will remind him about his young age.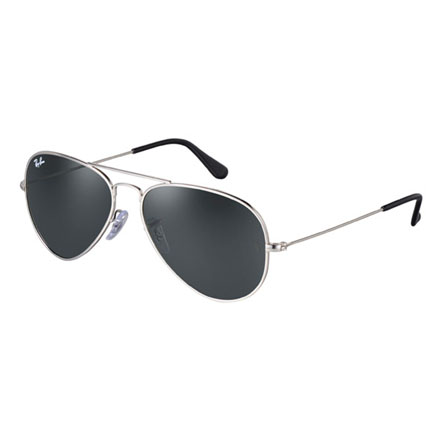 This father's day gives your dad a pair of Sneakers and these will be great gifts for him. If your dad is above the '60s then buy some comfy and trendy sneakers which so give him All birds, Reebok walking washable wool sneakers which most people wear while walking. If you are having a good budget then you can go for a higher range and then give him a pair of classic Adidas sneakers or limited-edition sneakers because such types of sneakers are rarely found and they are very comfortable and elegant. Also, such types of sneakers are having a 5-star rating. Your dad definitely loves the gift and he will definitely wear the sneakers whenever he will go for a walk.
All the above-listed gifts are perfect for fathers. You can buy/order these gifts from any online gifting site which provides your same day gifts delivery. If you want to enhance the occasion or want to make the day memorable for your dad then combine these gifts with father's day cakes or flowers.
You Might Also Like: