A teenager is a person who is between 13 – 19 years of age. At this age teenager loves to experience like some want to dye blue hair, some want to do nose piercing, etc. things. All are having their own ways to live. But one thing common in teenagers is that they all love to keep themselves up with the latest trends. But the trends never are the same, it keeps on changing, so it is difficult for them to keep themselves with the latest trend because they don't have a financial budget, and following the trend is very costly. So you need a good financial budget. If someone gives you some trendy cool stuff then it will be the perfect gift for the teenager.
If you are wondering what type of gift you can give to a teenager who is soon going to be an adult or if you want to give some gift to a teenager who will help them in the initial stage of adulthood then you landed on the right page. We will help you with some ideal birthday gift ideas for teenage boys who are below 18. So we begin with some of our ideas:
Everyone wants to create memories when we add instant memories then it will be perfect for everyone. Instant cameras are a good option for teenager who always wants to capture the moment. If you give him a button to capture the moment instantly then this will be the perfect gift for him. These cameras are inspired by the vintage Polaroid cameras and these cameras are good at instantly printing the photos of the moment they have taken. A small mirror is included on the front of these cameras, which will help you take the perfect selfie.
A workout bar is a popular gift for teenage boys. It is the perfect option through which you can motivate the teenager to his body and with this, you can encourage him to go into the fitness line. This gift will be useful in all kinds of sports. It uses leverage to hold against the doorway so there are no screws and no damage to the door.  This product is good for pull-ups, push-ups, chin-ups, dips, crunches, and more. You can send this workout bar as a birthday gift to your son who loves to go to the gym.
All teenage boys love to use grooming items because all want to look very stylish and handsome. Personal grooming items are good for guys who are 18 years old. This will be an interesting birthday gift for them. In these gifts, you can include such items as shaving kits, a razor, an electric shaver, an electric toothbrush, cologne, or moisturizer for men. The electric shaver with hi-tech features will become a great gift. This will help little men to shave in the morning. This type of shaver has wet or dry shave modes.  It tends to be quicker to use an electric shaver when shaving which is quite convenient. You can buy such items from any online gifting store.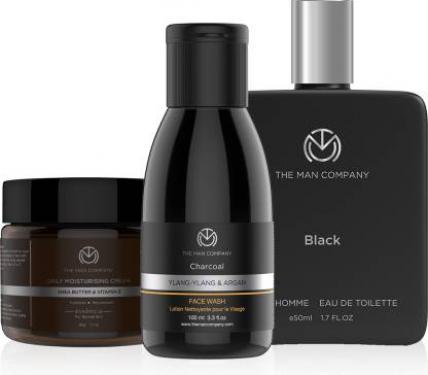 Every teenager loves fragrance because they feel it is cool and they want to smell good throughout the day. Adidas moves will be a nice perfume for a young man. This is not an overpowering scent but it still lasts for a long time giving him confidence that he smells good.
All boys have a different style or taste. He must be having a watch collection and his rack is full of ties, shoes, and shirts. Why not surprise him with something different? So on birthdays or any other occasion, you can give him something really lovely and unique with birthday cakes which show your care. Why not surprise him with the handsome tiger eye bracelet, which he can wear and always reminds him about your care and love for him. These bracelets are absolutely stunning and this bracelet will compliment anyone's style. This will be a very stylish and caring birthday gift for him.
You Might Also Like: