Becoming a first-time parent is a magical experience for someone and on the other side a lot of things will be installed and experienced by the new parents as late night sleeps, sleepless nights, early morning wake up, installation of car seats, etc. but despite all these things, welcoming a new baby into the world and raising a child responsible will be a great joy.
Every Time at the birth of a child we give importance to the mother but it is important to congratulate the new dad for his first father's day. If you want to make extra special for the new dad then we are having ultimate father's day gifts for the new dad. All these gifts are meaningful and you can personalize these gifts to make the day memorable. Check out our gift ideas for dad to make dad feel special.
Matching outfits will be one of the trendiest father's day gifts. These adorable matching outfits will encourage togetherness and family time and dad will proudly showcase his outfit. You can personalised t-shirts with some message, initial or photo. Dad will always keep this t-shirt safe with him as a first father's day gift.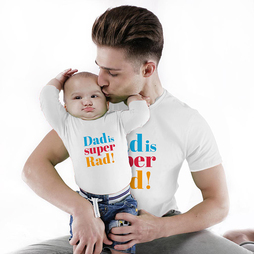 Keychains are other things that all dads use. You can customise the keychain with a penny which is made this year when little is born. This penny keychain will remind your dad that this year he became a dad. You can customise the keychain from any online gift shop. Who not only customise the gift but also send the online gift with same day gifts delivery service.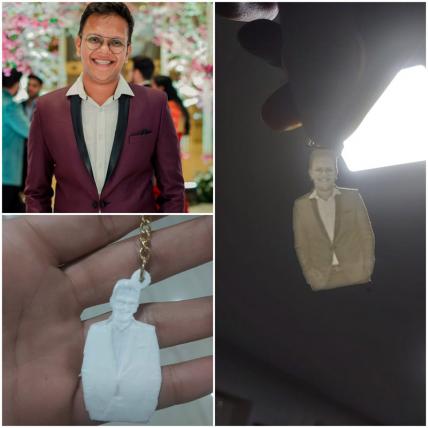 Father duty is not an easy duty. It is a full-time job. Sometimes dad doesn't find much time to groom himself. But don't worry; this beard tamer is an amazing gift for dad which will help him to keep the beard looking tame in a few minutes. This product is easy to use and it will be a gift for dad. You can order gifts for your father as a Father's day gift.
Temperature control smart Mug 
This temperature control Mug will be a smarter choice and it will be a very useful gift for dad. This ceramic mug with a heater will keep your father's coffee warm. This coffee mug set will help your dad to hold their favorite beverages like tea, milk, latte, and hot chocolate. Also, this mug is light in weight and easy to grip. Also, this mug is easy to wash and microwave safe. This mug comes with a lid for heat conservation and also it comes with a warming pad which is similar to a wireless phone charger. You will get these personalised mugs with heater from online gifting sites.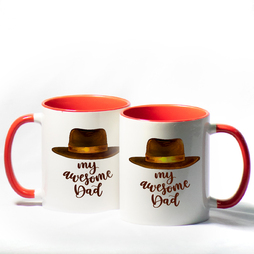 New Dad's life is very tough and he must be complaining about tightness in his neck and back. This massager has a built-in heat feature. This massager comes with four simple buttons on the neck massager that controls the functions of the neck and back. You can control the intensity of the massager. Also, you can set the heat settings according to you which gives relaxation. These will be the best father's day gifts for new dads.
Wireless Mobile Photo Mini Printer
When the new baby is at home then every father wants to capture the important movements of their baby. So this photo printing service will be an amazing gadget. One can connect the printer with their phone using Bluetooth so that one can get the hard copy of their baby right away.
Airpods: We all know a father's life is very busy. He has to amaze professional and personal life together. Airpods will be an amazing and thoughtful gift for a new dad. While consoling the baby dad can hear his important call and music. Give him an apple Airpods because in these earbuds a powerful H1 chip is installed which helps you to control your voice with Siri. You can get directions, skip songs and make your call completely hand-free. Airpods are having active noise cancellation technology which will block the outside noise so that you can enjoy the music. With these Airpods you can easily control your entertainment, calling, and much more things. Also, Airpods are water-resistant so he can use them anytime.  You can order gifts online from any best online gift site like Indiagift. It will be a digital gift for dad.
You Might Also Like: