Father's day is such a special day to acknowledge your beloved father and father figure. The day becomes more special for first time dads and hence it is important to buy unique father's day gifts for first-time dads. This year, Father's day is on 20 June. So, the time has come to explore the best Father day gifts 2021. Choices of gifts are lesser when it comes to purchasing gifts for men. Online portals have an immense variety of Father's day gift ideas online in India for all the loving dads out there. But before delving into the world of gifting, let's explore the history of father's day.
The credit for the Father's day holiday is given to Sonora Smart Dodd of Spokane, Washington whose father was a Civil War veteran. Her father raised her and her five siblings. While listening to the sermon on Mother's Day, Sonora Smart Dodd had the idea in 1909 to have had this day as a holiday. The religious leaders of that locality appreciated her idea and hence father's day was celebrated for the first time on June 19, 1909, which's the month of the birthday of Sonora Smart Dodd's father. Further, in the year 1924 U.S. president Calvin Coolidge supported the idea and in the year 1966 president Lyndon B. Johnson issued a declaration that acknowledged the day. This is how the day is recognized as Father's Day. Further, President Richard Nixon signed the legislation when the third Sunday of every June is known as Father's day.
Despite the fact that the day was comprehended as a religious holiday, but now Father's day has become commercialized by ordering and delivering Father day gifts online. In many places, the day is observed as the custom of warning a red rose to showcase that their father is still alive or a white rose to indicate that their father is no more in the world.
Many Roman Catholics have continued to regard the feast day of St. Joseph, on 19 March, as the tribute to all the fathers.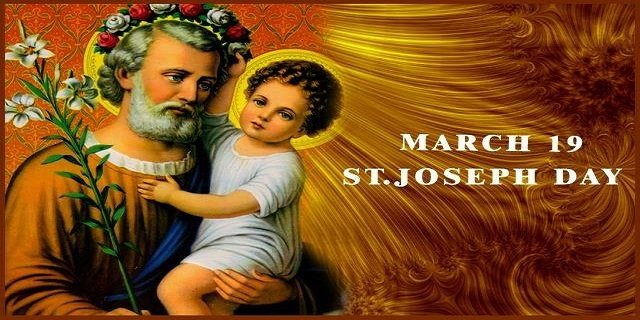 The main purpose of this holiday is to realize that dads play a major role in our lives just like mothers do. Hence, it is essential to astonish your father with something heart-melting and when it comes to touching the heart, gifts for dad online take the lead. Presenting a beautiful gift enables you to extend your love and affection to your dad. Generally, boys are scared of reciprocating love to their dad because they are frightened of their dad. For those boys, gifts for papa available at Indiagift can assist them in conveying happy fathers day.
Indiagift also provides handmade fathers day gifts for first time dads. Hence, if someone in your family is a newly dad, then you can bestow them with creative father's day gifts for first time dads. No matter if you are seeking gifts for a 40 years old dad or best father's day gifts for 70 years old, Indiagift has covered all. So, get your hands on the right gift today!
You Might Also Like :