There's no doubt that orchid collections are stunning and breath-taking to look upon. From ancient times, Orchids flowers are rich in meanings and symbolism which makes it queen of blooms. They usually stand for beauty, wealth, love, friendship, royalty, strength, and good health. Because of such deep meaning, these beautiful flowers are a great choice for any occasion. You can send Orchids flowers arrangements as a perfect gift for both formal business settings and to your loved ones.
Of course, you can go for single orchid arrangements or make it into a mix of flowers which only makes the gift's recipient go awe. Some of the common orchid flowers that are popular for gifting are – Catasetum orchid, Cattleya orchids, moth orchids, Cycnoches orchids, and Vanda Orchids Flowers. And the best part is those orchid flower arrangements last longer than the traditional flowers, giving your loved ones more time to enjoy the bliss of your gift and love.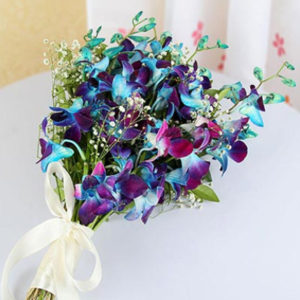 It is one thing to pick the right flowers for the occasion and another thing when choosing the arrangement. Below are some popular orchid flower arrangement ideas that will be a sure hit for any upcoming occasion.
Nosegay Bouquet
Nosegay bouquet is one of the popular Orchids Flowers Arrangements Online which is an ideal gift for your romantic partner. This traditional flower arrangement has the blossoms tightly packed and sliced to be uniform in length and style. Then, they are pressed firm and tied with wire or texture wrap. Generally, the bouquet has a central flower that characterizes the complete arrangement. If you are looking for a chic style gift, then this will do a great job.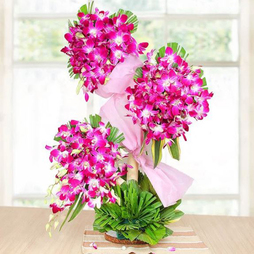 Chocolate Flower Bouquet
Since there are no rules here, why not take your Flowers Bouquet online to the next level? With some exotic chocolates, you can make your bouquet tell your loved one how much you adore them. Use vibrant flowers with dark chocolates as decorations to make your love irresistible.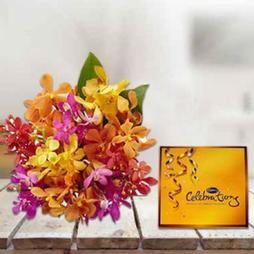 Cascade Bouquet
This is more like a waterfall of blossoms which are great for weddings. This uses vibrant and greenish flowers to create that beautiful hanging effect. Combining different flowers in this arrangement, you can make this a beautiful decorative gift.
Single Stem Bouquet
This is a simple yet profound gift to Send flowers to India or anywhere in this world. If an excess of flowers in a bouquet is not to your liking, you can choose to have only one bloom in the bouquet. Just because there is only one flower doesn't mean it's not good. Rather, this bouquet will give a peaceful look that will attract a down-to-earth type of person.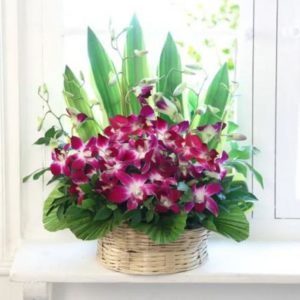 Floral Box and Basket
Did you know that flower arrangements are not restricted to bouquets alone? Yes, you can make the flower arrangement unique and special by placing it in a box or basket. An Orchids flower basket or a basket with a mix of flowers can create a lasting impression on your loved one's mind.
Heart-Shaped Bouquet
This is another popular option you will see when you search for Flowers arrangements online. A rose is not the only one that can show your love to your special person. You can use brightly coloured orchids in a heart-shaped bouquet to showcase your love. Mix other flower types into this bouquet which will add to the meaning of this perfect gift.
Let Beautiful Creation Speak Of Your Love
Orchids are suitable for any occasion. Just put in some thought to search for it and you will find the right gift. Or, you can choose designer orchids flowers bouquet to give a personal touch to your gift. Either way, make your love awestruck by the simple yet profound with this as a gift.
You Might Also Like: