The feeling of love is fantastic. When you are falling for someone you will get obsessed with the person. All the time you think of your partner and you want to stay with the person and you want to do something special for the person. All the time you pamper your sweetheart with some surprises. As we know Valentine's Day is coming and you want to spoil your sweetheart with some surprise then cakes will be the best thing which not only enhances the occasion but also adds sweetness into the occasion. If you are looking for love cakes or heart shaped cakes online then we are having some unique heart-shaped cakes designs ideas which you can order cakes online from anywhere. All these cake designs and their flavors are so incredible and beautiful then your Valentine's Day celebration will become spectacular. All these Valentine's Day cakes are baked with love and passion, so they will become the perfect gifts for him/her.
This cake is naked heart shaped cakes and its foresting is done with the white chocolate cream cheese. This valentine's cake is a super cute cake. It has simple and beautiful designs which can be created at home also. With white chocolate, cream cheese frosting is one of the best and you can add flowers, macarons, and berries to the cake. Also, you can decorate the cake with some seasonal fruit. You can have this cake in the spring and summer seasons.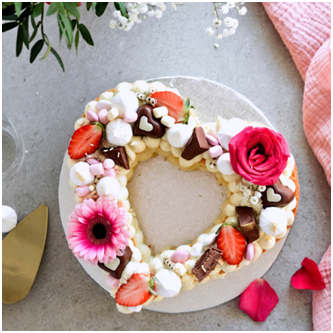 Smash able Chocolate heart shaped Pinata Cake
This chocolate heart shaped pinata cake is basically a chocolate case which is in the form of heart shaped and this chocolate case is filled with candies, cakes, chocolate, and some non-edible gift. This is the best way to surprise your partner on Valentine's Day. You can smash the chocolate case with a hammer to know the surprise. It will be a super fun, new, and trendy way to smash chocolate cakes rather than the boring and traditional cake cutting.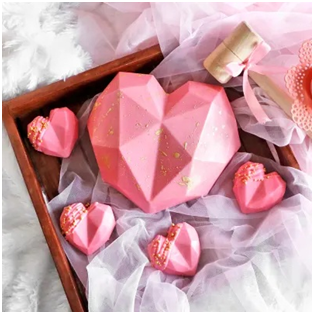 Chocolate Truffle Heart-Shaped Cake
Heart shaped truffle cake is a delicious cake and this cake is filled with rich dark chocolate. These special cakes give you the taste of Belgian chocolate truffle when the cake melts into your mouth. This cake will satisfy the taste buds of chocolate lovers. You can decorate this cake with a number of things like chocolate curls, munching, heart shaped chocolate marbles, etc.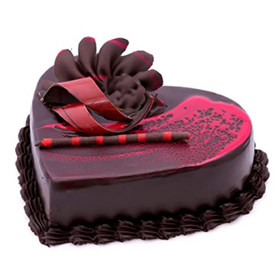 Red Velvet Heart-shaped Cake:
We all know red is a color of love and if we add red color and heart shape together then it will become a real red heart. These red velvet cakes are love cake and it is very spongy and moist cake. This cake is layered with ermine frosting. Also, cake layers are covered with red velvet crumbs and these crumbs will instantly melt in the mouth.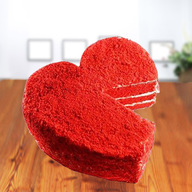 Scrumptious Strawberry Heart Shaped Cake
This scrumptious heart shaped cake is a very delicious and gorgeous cake. This is a combination of strawberry and whipped cream. This cake is truly baked for the one whom you love very much. You can even add the I Love You of the strawberry cakes.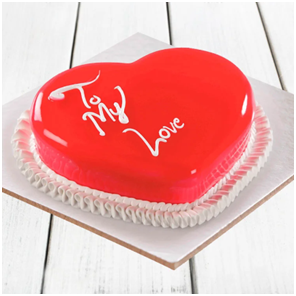 This is a beautiful Valentine heart shaped rose cake. This is a red cake and red roses are included at the top of the cake because roses express your love most sweetly and nicely. Also, red roses symbolize true love and passion. These gifts for her and cakes have buttercream and red roses.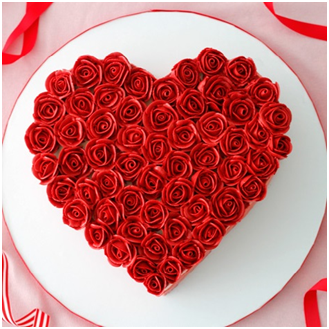 Fruit Paradise Heart Shaped Cake
If your partner is a fruit lover or fitness freak then treat them with a fruity treat. This is a lusciously rich fruit cakes and it is garnished with fresh sliced tropical fruits or seasonal fruits. This cake is flavored with freshly whipped vanilla cream. Also, some crunchy nuts are included at the sides of the cake.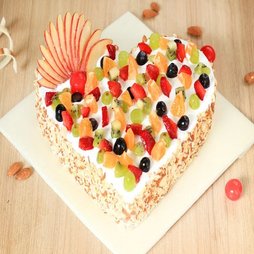 You Might Also Like: