oli! a true manifestation of vivacity and vividness. It is one of the most sought-after Hindu festivals that heralds the onset of spring and bids adieu to the wintery hues. India celebrates this unique festival of colors with fervor and gaiety on the full moon day of the Phalguna month of the Hindu Calendar, which usually falls in February or March. Going by the popular folklore the festival marks the celebration of the victory of good over evil. It celebrates fresh beginnings, and regeneration and propagates the end of negative and cultivation of positive feelings.
This festival of love and colors is typically a two-day long festival. Festivities begin on the eve at dusk with "Holika Dahan" where a community bonfire is made and people offer their prayers. The ritual performs to celebrate the end of demoness Holika and the survival of bhakt Prahalad. The following day is celebrated as "Rangwali Holi" or "Dulheti" and with the onset of dawn, the carnival of colors begins. People take to the streets and smear each other's faces in all possible shades of red, green blue, and yellow. They aim at one another with water guns, water balloons, and color bombs. People dance, sing, and rejoice to the beats of dhol, and the "holi anthem" of the nation " rang Barse bheege chunarwaali".
With their clothes drenched in the colored water and their spirits soaked in exuberance people from different walks of life come together to celebrate. In the evening people visit one another exchange gifts, have sweets and delicacies, and epitomize the notion of unity in diversity. Gifts for holi can be purchased from Indiagift which features a diverse range of collections.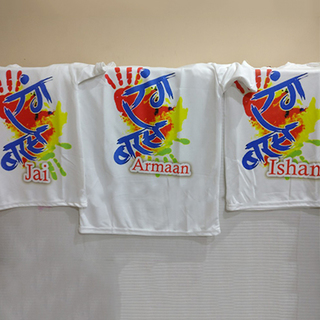 The Top 10 Holi gift ideas for spreading joy and happiness are:
Holi Sweets and Delicacies 
Sweets like gujiya, pua,kaju katli, and savory items like chakli, namak paare, and papad are associated with Holi since times immemorial. Thandai is a holi signature drink. Gifting sweets and savory food items along with Thandai powder in a nicely packed gift box can be a heart-winning idea.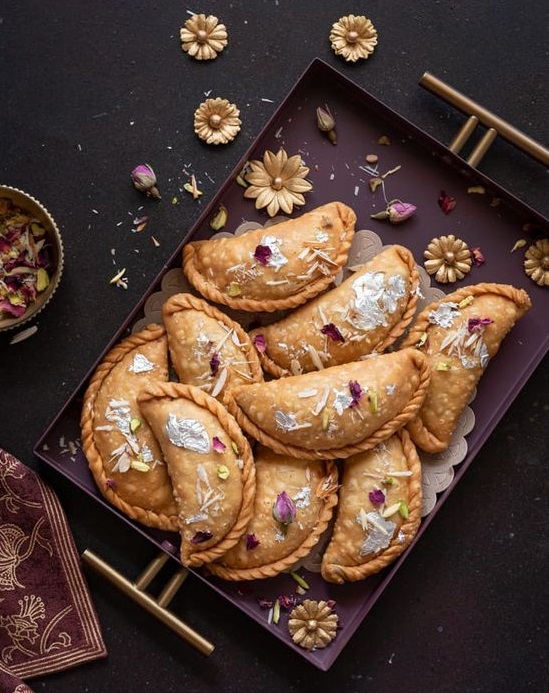 Silver Bucket and Pichkari
A miniature silver plated bucket teamed with a miniature pichkari and some small bowls or packets of color in a decorative gift box is an impressive keepsake for colleagues, friends, and family. Carrying forth the saga of love from the land of Krishna it can stand out as an unforgettable gift article.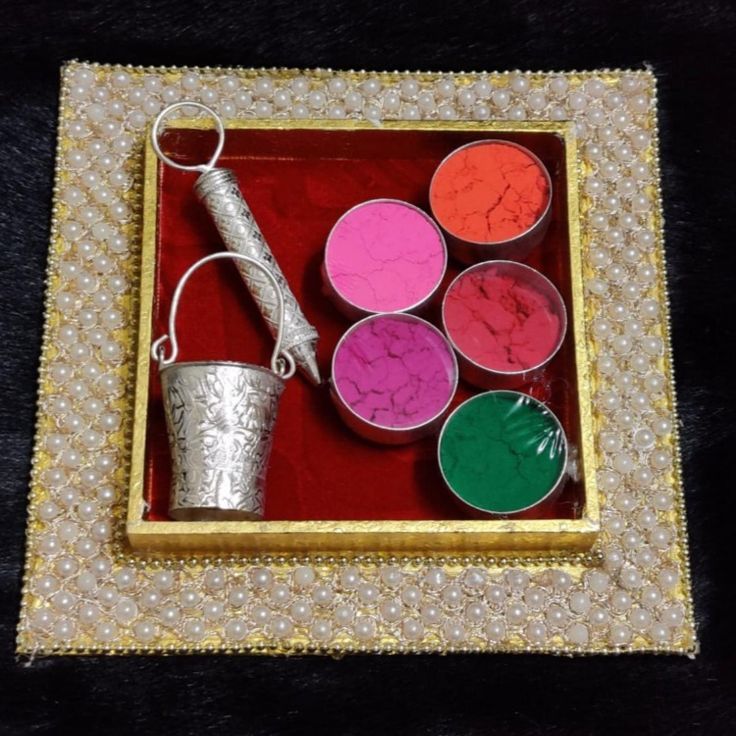 Organic gulal and aromatic candle pack
Organic gulal made from naturally extracted herbal matter paired with a set of scented candles are perfect gift. Both the elements of the gift pack match the vibe of the occasion. The colors blend well with the playfulness of "Dulheti" and the candles sync well with the spirit of "Holi Milan" in the evening. This could be a great worth considering option.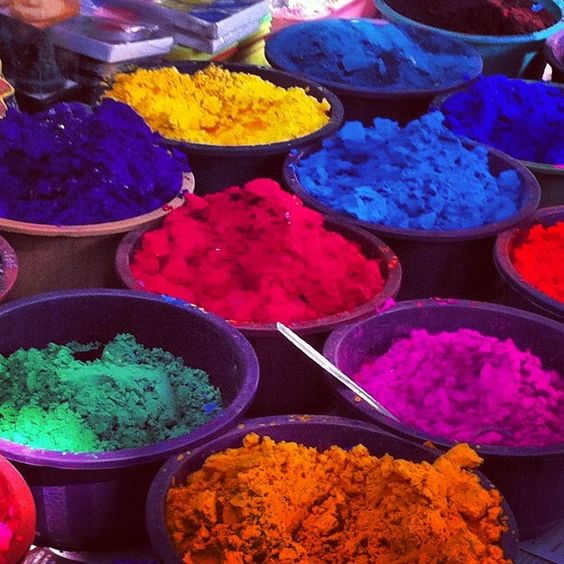 Personalized Gifts
Customised gifts for Holi can make the event more memorable. Gifts ranging from mugs, cushions, T-shirts, and caps with beautiful Holi messages available on Indiagift. It is a very desirable and perfect option to express love and warmth to dear ones.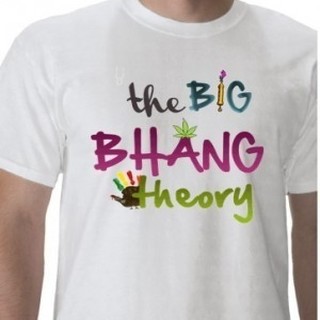 Home Decor Items
Gifting colorful home décor items like elegant handcrafted tableware, indoor plants, decorative lights, cushion covers, wall hangings are very thoughtful ideas. It is showcasing gratitude while adding a festive touch to the recipient's home.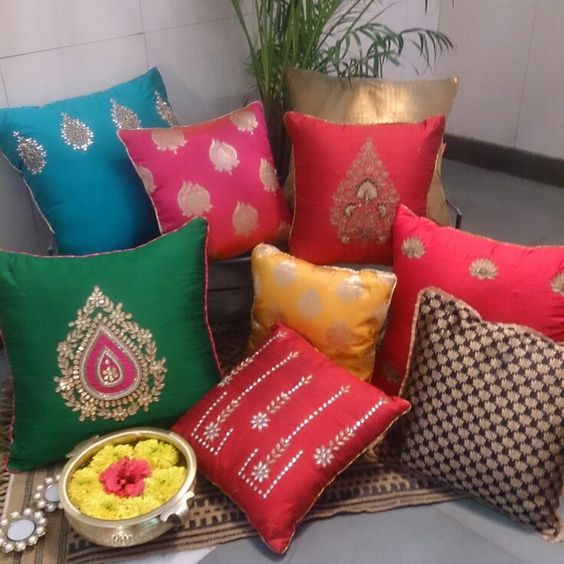 Personal Care Products
Spending a fun-filled day amidst colors in the open can leave skin and hair distressed.  A set of personal care or grooming products are thoughtful idea. The recipient can greatly appreciate the gifts because of their usefulness and practicality.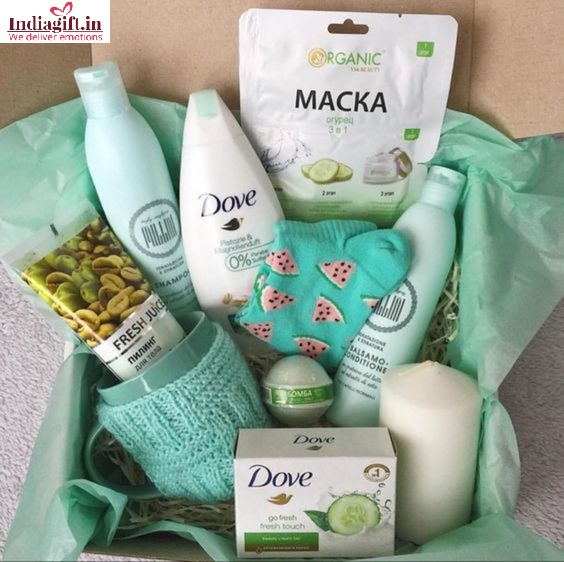 Silver Plated Bowl Set
A beautiful, intricately designed semiprecious bowl set is a classy idea for making the celebration extra special. It adequately conveys sentiment and heartfelt wishes to the receiver. A perfect gift idea that can make the occasion extra memorable.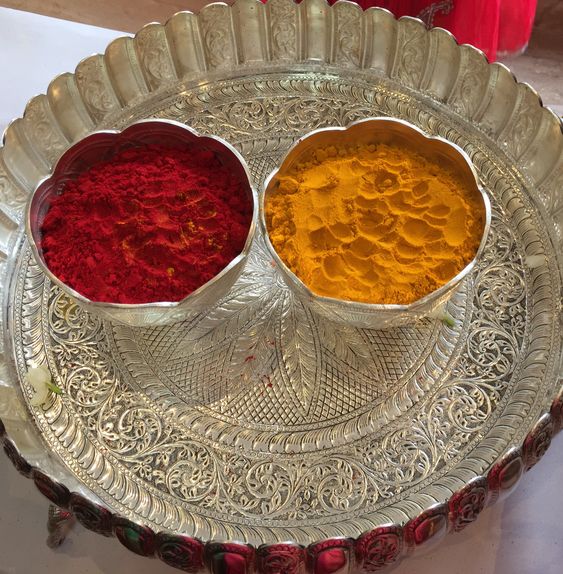 Holi Hamper
Gifting a proper holi hamper with several festivity enriching components like, dry colors, face maks, multicolored hair wigs, color bombs, water guns, water balloons, holi caps, colored reflectors can be beyond perfect gift article for someone all set to douse his spirit in the festivity.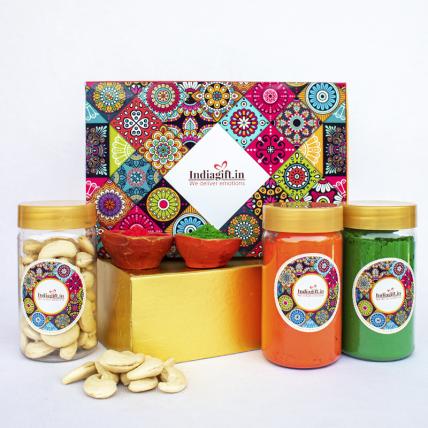 Photo Explosion Box
Photographs have a unique potential to take one on a journey down memory lane. Relieving these well-cherished and captured moments at the festival can be especially heartwarming. You can either opt for a DIY creative photo explosion box or order it online from the platform. Give your loved ones a chance to re-celebrate their treasured moments.
Dryfruits Box
Dry fruit packs have always made a dependable choice. They make an ideal gift choice because of their health quotient aptly paired with their longevity. A box full of regular or coated dry fruit can be a great gifting option for Holi. A signature box filled with flavored dragees and some packets of eco-friendly gulal. It can make your gifting worthwhile and leave a lasting impression on the recipient.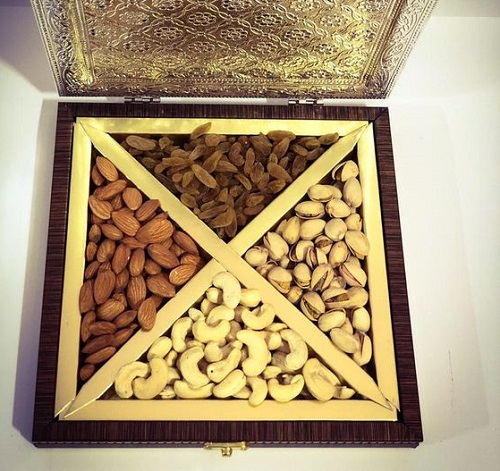 Considering the above-mentioned gifting options can induce a stream of emotions, love and care in the already euphoric environment. It is no less than a  visual treat to witness people participate wholeheartedly in playing with colors and exchanging wishes and Holi gifts while keeping their disparities at bay.