Holi 2023 is just around the corner. While kids are busy stocking themselves with Holi colors, water balloons, and pichkaris, it's time for adults to spruce up their homes and bring the vibrancy of Holi all around. One often tends to stick to neutral color palettes in decorating our Indian homes. But the Holi celebration comes as the perfect opportunity to let our house reflect the colorfulness and playfulness of the festival by bringing about the décor changes.
When it comes to the festival of colors, it is all about creativity. So if it's a dressing up that you want to do for your house this Holi, then here are some Holi décor ideas on how to give your home a makeover-
Start with the outdoors
Holi is mostly played outdoors so why not start by sprucing up your balconies or patios? Now it depends if one wants a complete makeover or wants to add elements that can make a difference. Doing some simple changes like adding colored hanging pots, canopy and string lights can make a lot of difference. One can add a pergola in bright colors as the centre piece on terraces and decorate it with big colored hanging lights. Be innovative and use Holi elements while decorating the same.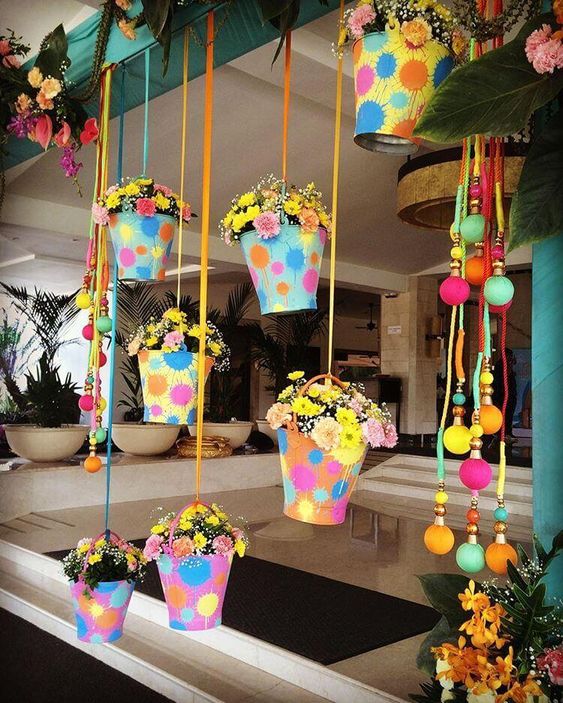 Add colorful upholstery
Most Indian homes have dull colored curtains and sofas ranging from cream to brown. One could be dramatic and change the whole look and add a colorful array of curtains or make simple changes like adding bright cushions, printed throws, and string lights around curtains and rugs. These colorful pillows, cushions and rugs also make for a great Holi gift if one visits a friend's house in festival days.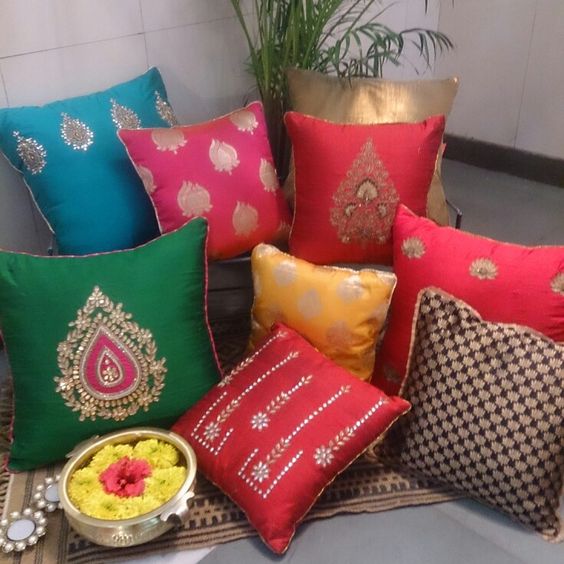 Experiment with Artwork
when it comes to walls, most Indian homes will have only a single wall as colored at max in any room. Mostly the chosen colors are white, cream or lemon. So if one doesn't want to be too loud, then its best to add some colorful artwork in tune with Holi celebration. Paper chains and banners will look good across white walls and so will wall hangings. Choose colorful paintings or even colorful pictures of the family and decorate your walls with them.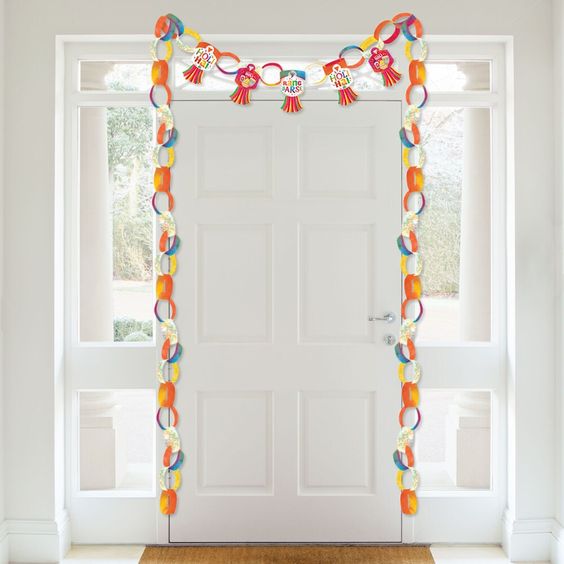 Go Floral
When it comes to Holi Décor ideas, florals cannot be far behind. For those who do not want to make structural changes to their house, adding flowers is always a safe bet. Be it dressing up all the vases in the house with vibrant fresh flowers or adding garlands of marigolds at the entrance and prayer rooms, you cannot go wrong when you choose florals. Even flower paper buntings are available in the market which not only look nice but are also an excellent choice for a Holi gift. One can also plants which not look nice but also come with health benefits. To match Holi 2023, you can go for Holi bucket-shaped pots in bright colors and plants with bigger leaves.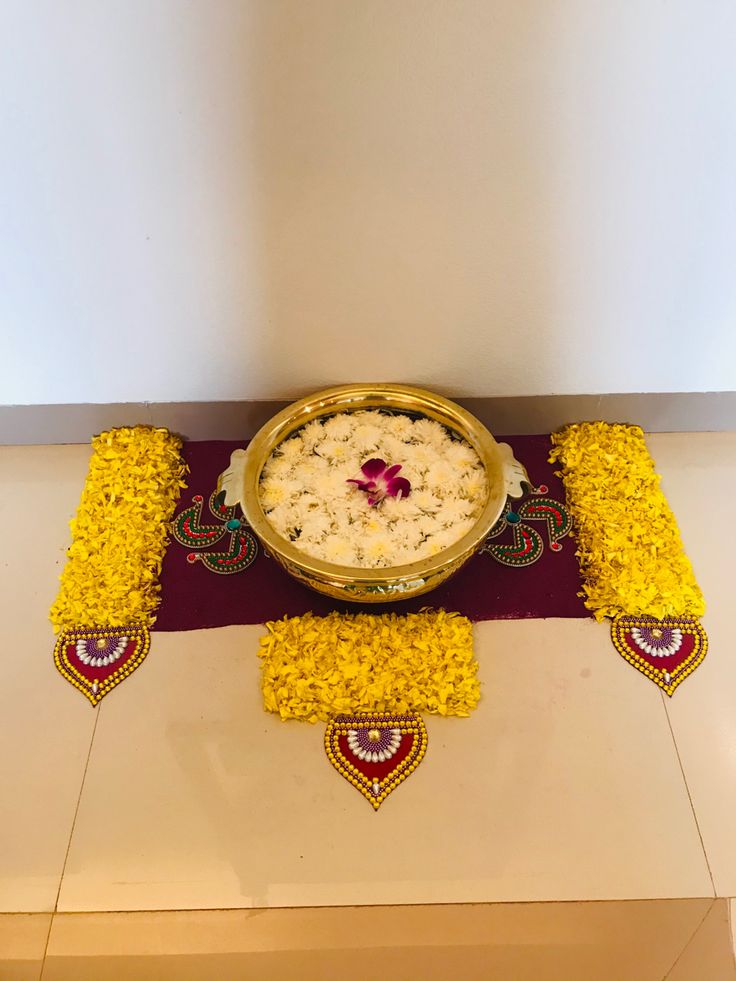 Light it up
Who said adding lights to your house was only reserved for Diwali? Why can't one add the Holi look to their house by using colorful lighting. These days string lights have become a part of everyone's house and when chosen in a mix of colors and shapes, they can bring a great atmosphere to the house. Add table lamps in bright hues to tables and you're all set to change the mood for Holi celebration.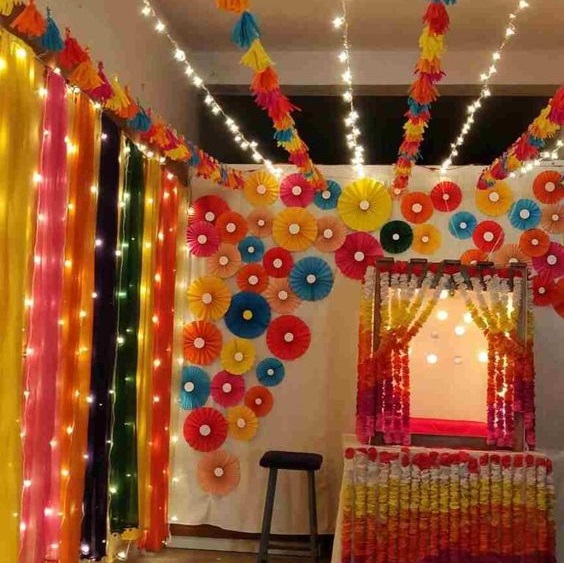 A lot can be done as mentioned above so your home exuberates the same energy as the Holi festival does. We've added some popular Holi décor ideas above and would be great to have anyone try them out. While Holi is a festival of playing with colors and eating sweets, doing up your home can add another glamour to the celebration.