Cakes and birthday celebrations go hand in hand. And when it comes to kids birthdays, a cake is definitely the main attraction. With so much innovation in food technology now, birthday cakes have evolved both in terms of flavours and designs. Especially for kids, the cake designs have undergone a change and are so much cuter and tastier now.
With the changes in taste and baking techniques, no longer the same round or square plain cakes are the norm at birthdays. Kids love to see their hobbies, favorite character, pet, or simply their photos on their cake which has led to innovative birthday cake designs. Some of the most impressive and trending kid birthday cake ideas are:
1. Unicorn Cakes
The most popular kid's birthday cake in recent times is unicorn cake. A hit amongst girls, unicorns thought are mythical characters but adored by them. Mostly done in glittery blue shades with a rainbow mane, girls across the age of 3-15 love unicorn cakes. These super popular legendary characters mostly picturised by girls as a lovable horse with a colorful tail and mane and a horn are very delicately made into cake designs these days.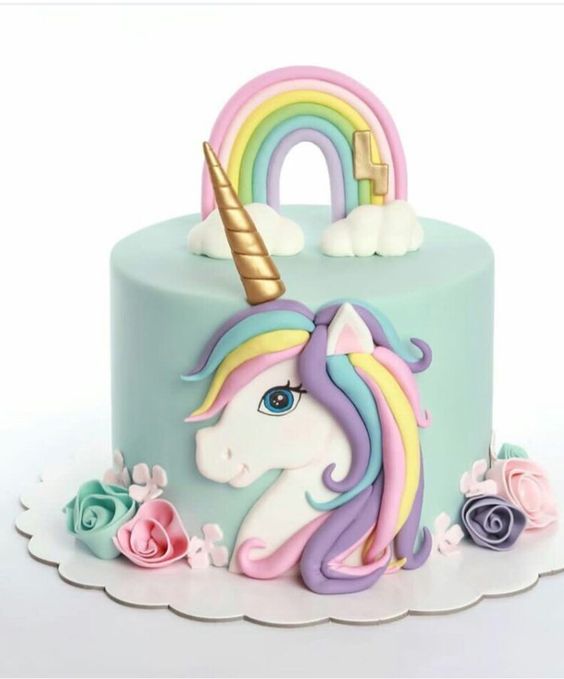 2. Superhero Cakes
Now this one is mostly for boys! Kids tend to follow superheroes and look up to them and adore cakes made in the shape and design of their favorite character. Thus marvel characters and Avengers are very popular in cake themes. Mostly created out of fondant, sometimes with superhero figurines or their emblem, order this as your Kid's birthday cake and they will surely love it.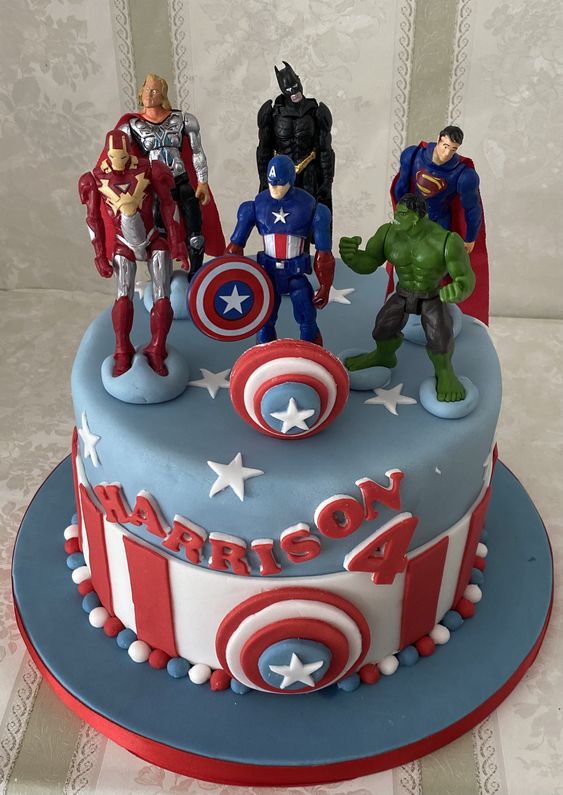 3. Barbie Cake
Another popular cake amongst little girls is the Barbie Cake. The evergreen popular doll barbie has held the hearts of girls for decades. Thus girls love to cut barbie cakes on their birthdays. Most of these cakes are designed with an actual barbie doll with icing all around it to look like a beautiful gown. Another popular choice close behind is a Princess cake with layers of cream making up her robe.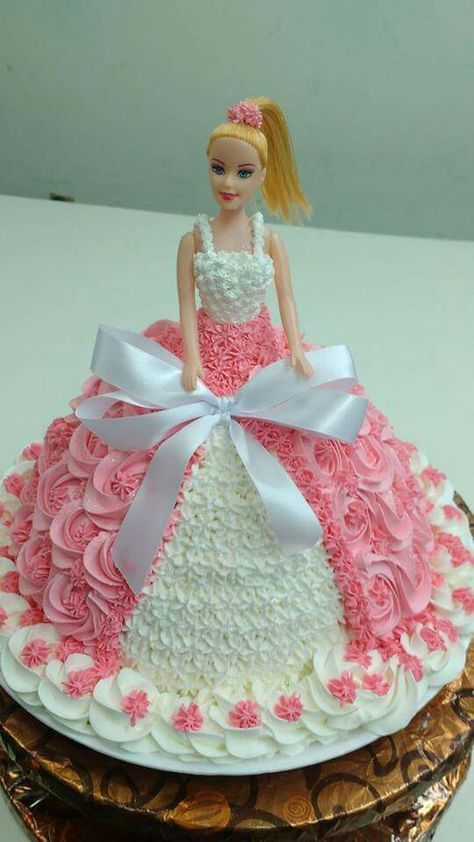 4. Sports Cake
This cake is another popular choice for most kids. Loved by kids of both genders, a cake based around the child's favorite sport is always loved. It could be a basketball theme, football shaped or even one that has a picture of Manchester United Football club. Sports cakes for kid's birthdays are always a popular and safe choice.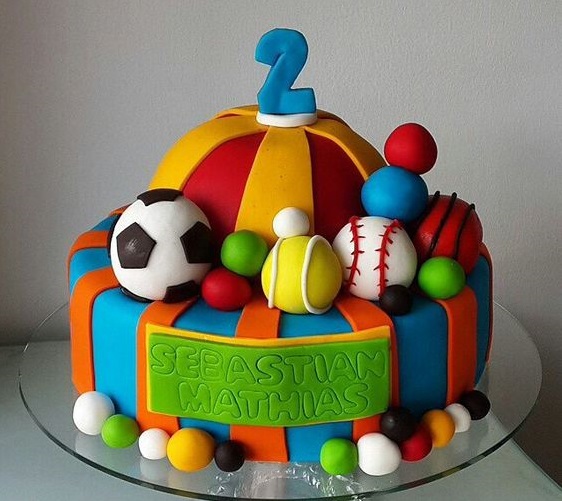 5. Cartoon Cakes
Since ages, kids have loved to watch cartoons on television and visualise them in everything they own and do. Thus a cartoon cake is always a hit at kids birthday parties. Available both as a cream cake or a fondant cake, cartoon cakes for Doraemon, Paw Patrol or Peppa Pig is loved by kids between 3-12 years. Such cakes have been coming down the ages. From Tom and Jerry and Mickey-Minnie themes in the earlier times to Peppa Pig cartoon cakes now, this one is a timeless cake option for kid's birthday parties.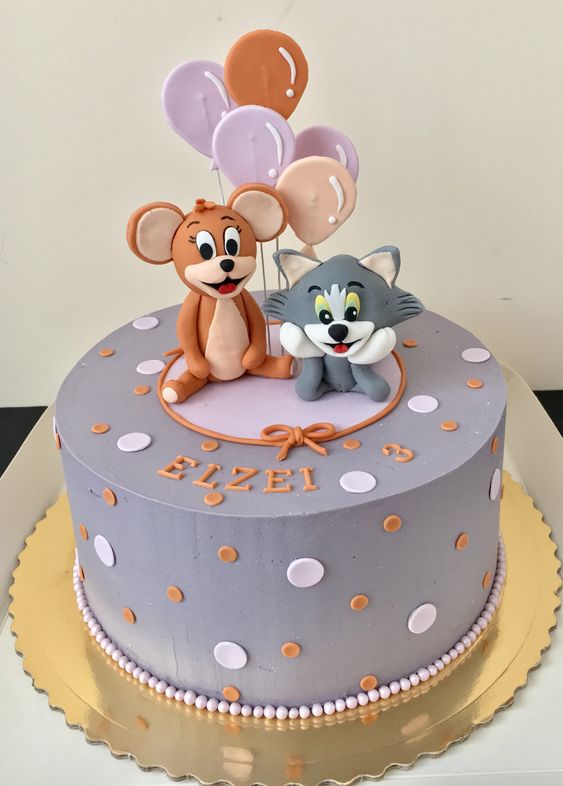 6. Animal Themes
With keeping pets being the rage amongst kids and families these days, a lot of birthday cakes revolve around their pets and love for animals. Animal themed cakes are popular in younger kids of age 2-8 as they are gender neutral and look very good for larger birthday parties. Several common choices include zoo theme, dinosaur shaped, dog themes etc.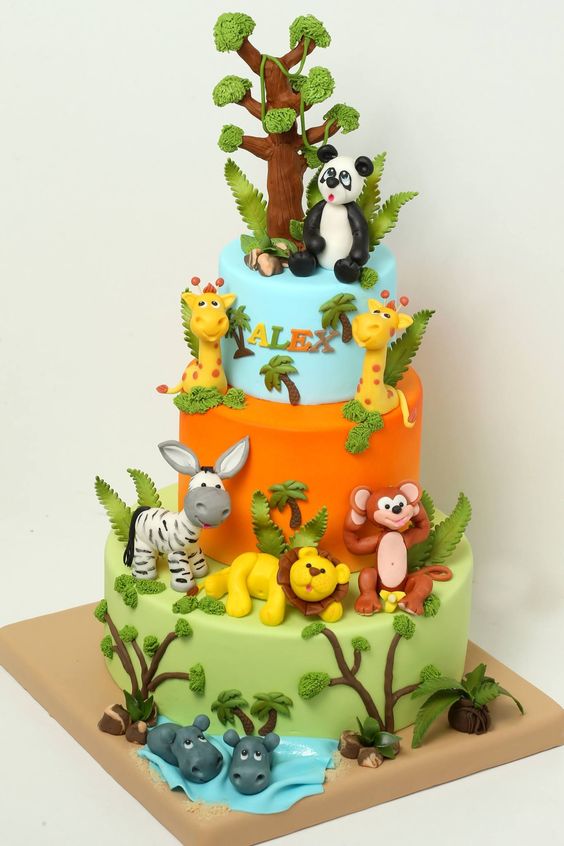 7. Rainbow Cakes
This is another very popular choice of birthday cake amongst kids. Mostly made in 7 layers depicting the 7 colors of the rainbow, this colorful cake is a young girl's first choice. It also makes for a beautiful cake for a birthday party as it is not only presentable but very edible with its 7 color slices.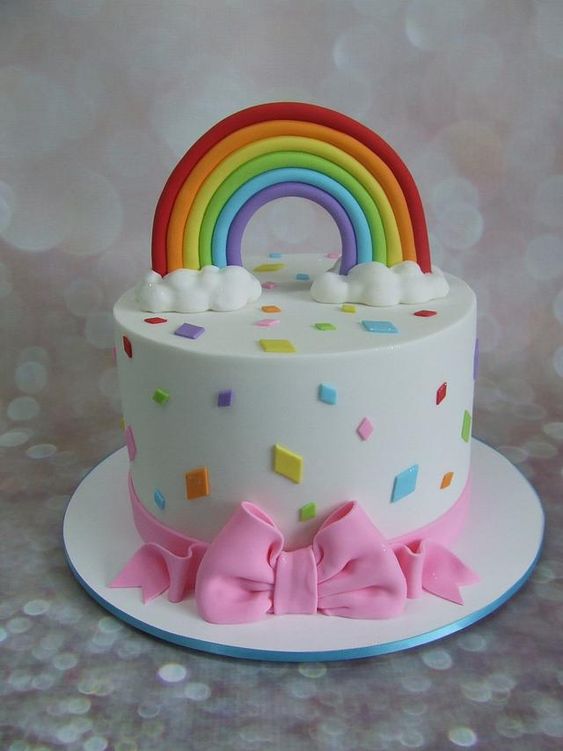 No birthday party is complete without a cake so next time you're throwing a party for your child's birthday, choose the option that they like. Based on their gender and liking, choose a cake that is sure to make them smile.