Every year, on 5th September, we celebrate Teachers' Day. It is a time to honour and to thank our teachers, and it is a time to make them feel special. So what are the gifts for Teachers' Day with which we can show our appreciation for these wonderful people?
Greeting cards or scrolls:

The simplest gifts for teacher that you can get are greeting cards and scrolls. While you already get readymade cards and scrolls, you can also personalize cards and scrolls to mean something unique to your teacher.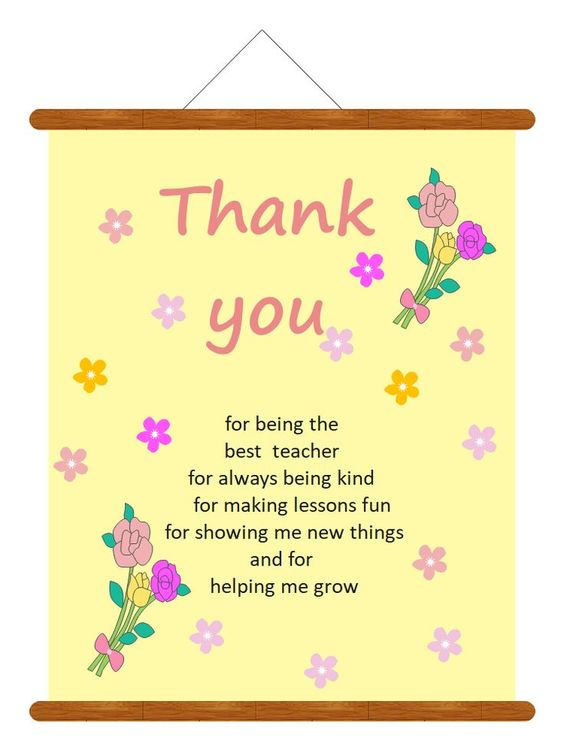 Flowers and plants:
Flowers are arguably the most elegant gifts to convey your emotions. From simple bunches to vases, baskets, and arrangements, flowers like orchids, lilies, carnations, gerberas, or a mix of flowers are wonderful gifts. Plants like lucky bamboo, money plants, cactii, or even flowering plants are welcome gifts. Make sure you choose same day gifts delivery so that the flowers and plants you buy are fresh and not drooping.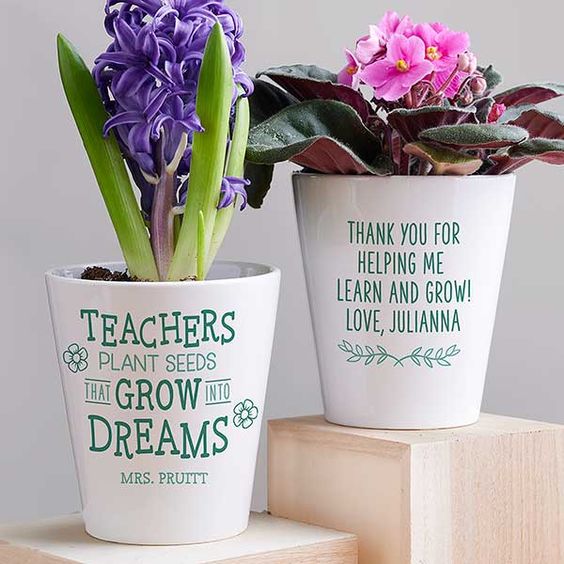 Cakes and chocolates:
While browsing for gifts for teachers online, you will come across cakes as gifting ideas. From delicious black forest cakes to premium chocolate truffle cakes, from pineapple cakes to strawberry cupcakes, Indiagift.in has a plethora of scrumptious cakes to offer. However, if you are planning to buy a cake, choose midnight gifts delivery so that the cake reaches your teacher delightfully fresh. Alternatively, you can go for chocolates. Gifting chocolates in a box or a hamper is a good idea.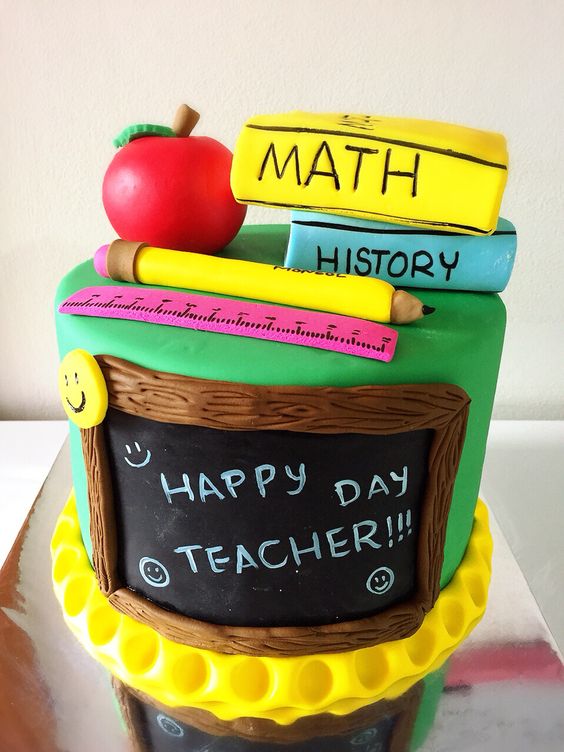 Books and Stationery:
Most teachers love reading. If you know what sort of books your teacher likes, or who their favourite author is, go ahead and buy a volume to give to your teacher. However, if you are not sure about books, you can go for stationery items. Buy a fine notebook or diary as a gift for teacher. Pair it with a sleek pen so that when a thought strikes your teacher, they can record it quickly.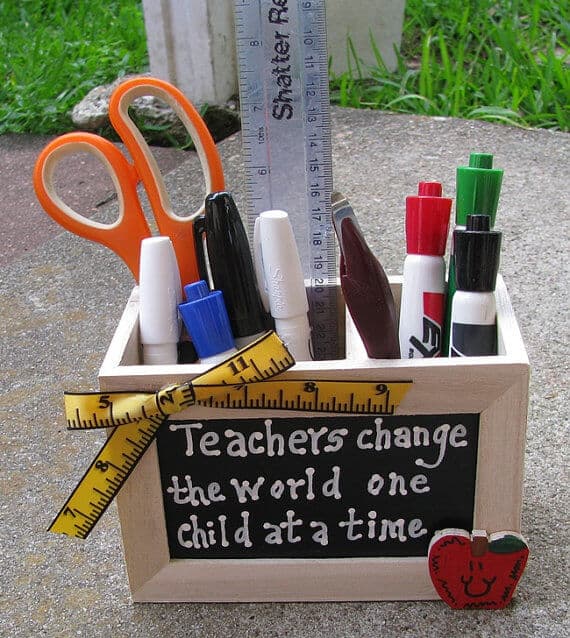 Customized desk organizer:
A desk organizer can be used to keep keys, glasses, wallet, pens and watch. Get the desk organizer personalized with the name of your teacher and there you have a good token of gratitude for your teacher on Teachers' Day.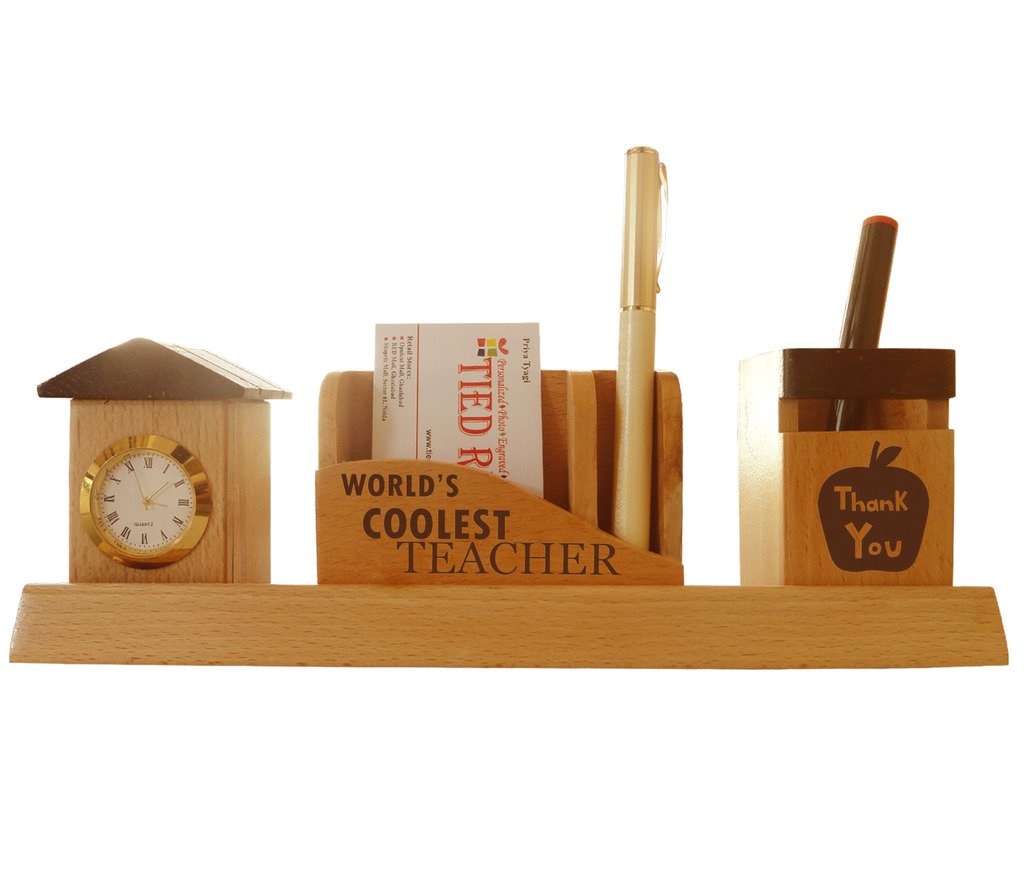 Accessories:
As gifts for sir, you can go for accessories like key chain, wrist watch, wallet, cuff links, lapel pins and tie pins. As gifts for madam, you can consider bags or clutches, dupatta or stoles, scarves and inexpensive jewellery like earrings or bracelets.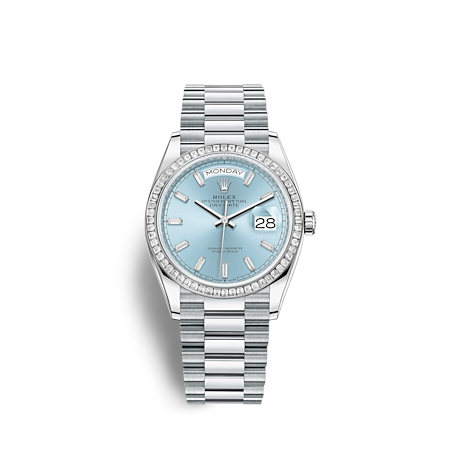 Tea or coffee mugs:
As gifts for teachers online, you can go for printed tea or coffee mugs. Teachers typically get a lot of mugs as presents, so make sure that the mug you gift them stands out. Personalize the mug to mean something unique to you and your teacher.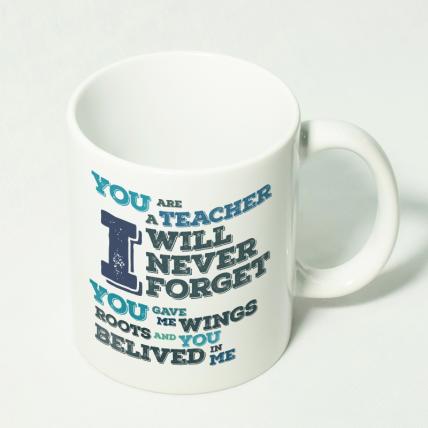 Photographs:
If you have photographs of you with your teacher, you can create lovely gifts with them. On Teachers' Day, gift a photo frame to your teacher or prepare a photo collage. Alternatively, you can get a picture printed on a tea or coffee mug, or carved on a wooden plaque.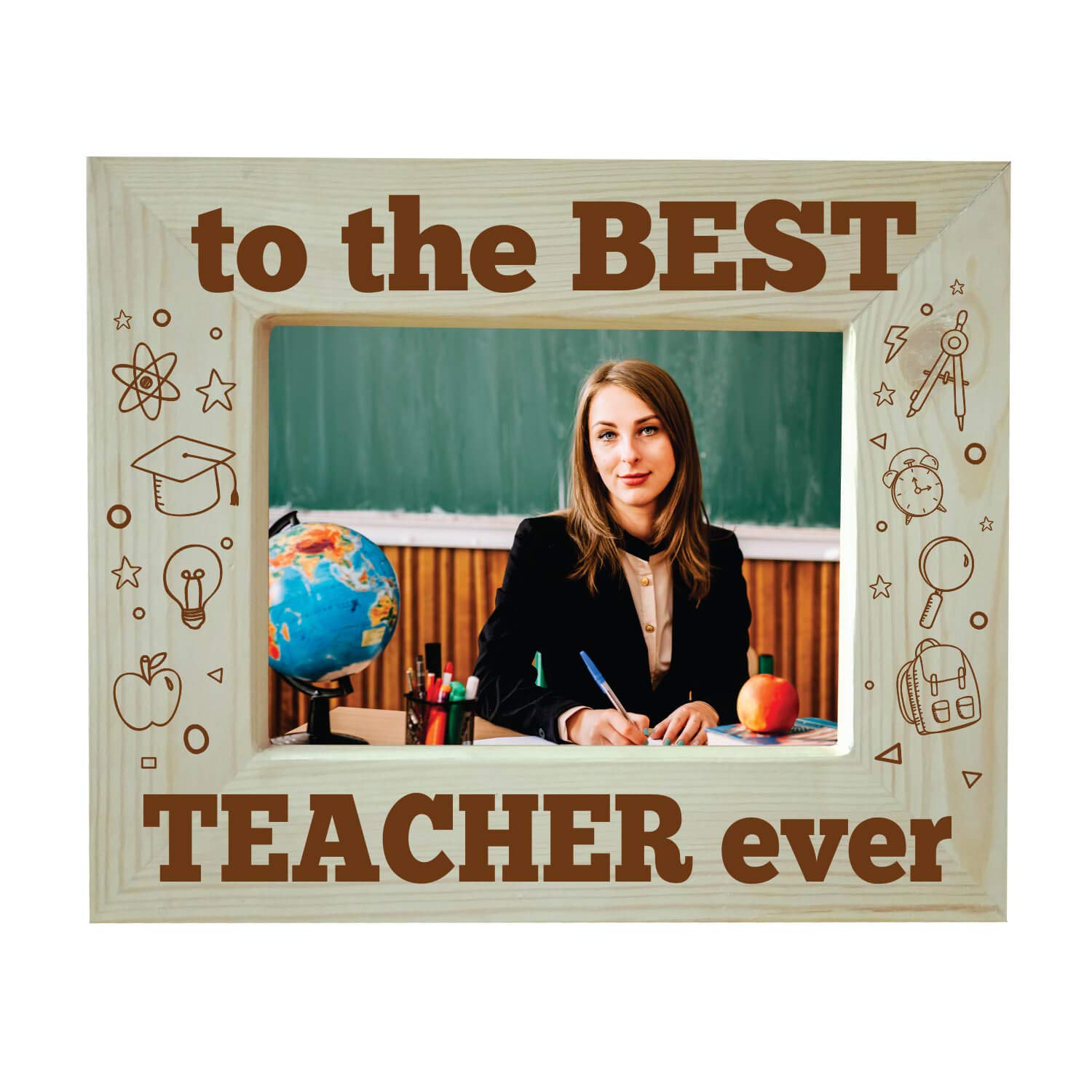 Award:
Your teacher is the best in the world. Make them feel special with an award that says so. You can go for certificates and medals to plaques and trophies. These can be found online on gifting websites under the category of gifts for teacher and can be personalized with messages like "World's Best Teacher" with your teacher's name.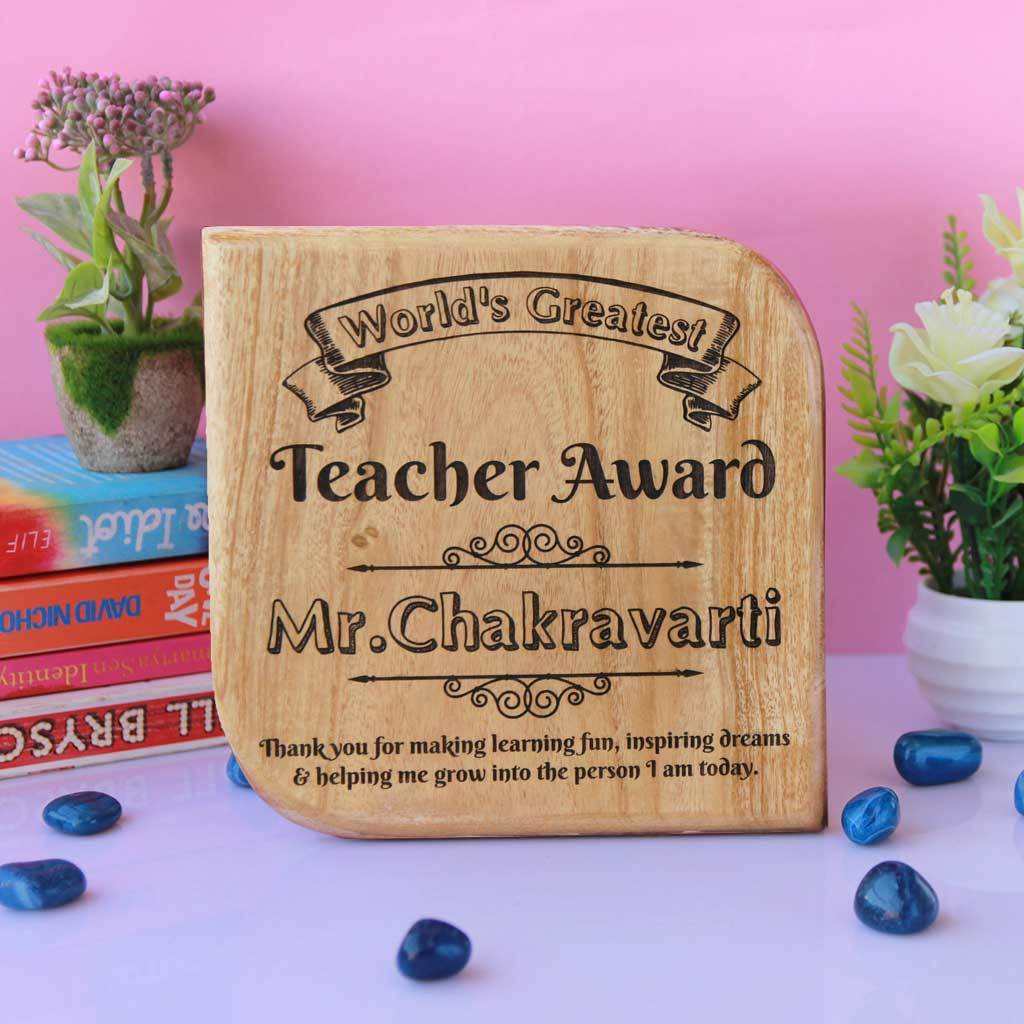 Gift Vouchers:
One of the best gifts you can give your teacher is the gift of choice. Go for something inexpensive such as a coupon for a nearby eatery or an ice-cream parlour or cafe. Your teacher will most certainly appreciate this unique gift.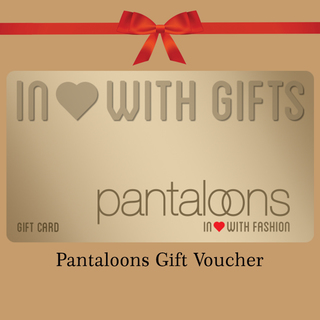 Our teachers are people who work relentlessly with a lot of patience and understanding in shaping our lives. The best way to show our appreciation for them is by giving them a thoughtful Teachers' Day gift. So go ahead and make them feel special.