Ganesh Chaturthi is a widely celebrated festival in India. It is celebrated with great enthusiasm and love all over the country. The festival falls in the month of Bhadrapada (August/September). It is a big celebration in India, with huge processions and elaborate puja ceremonies taking place all over the country.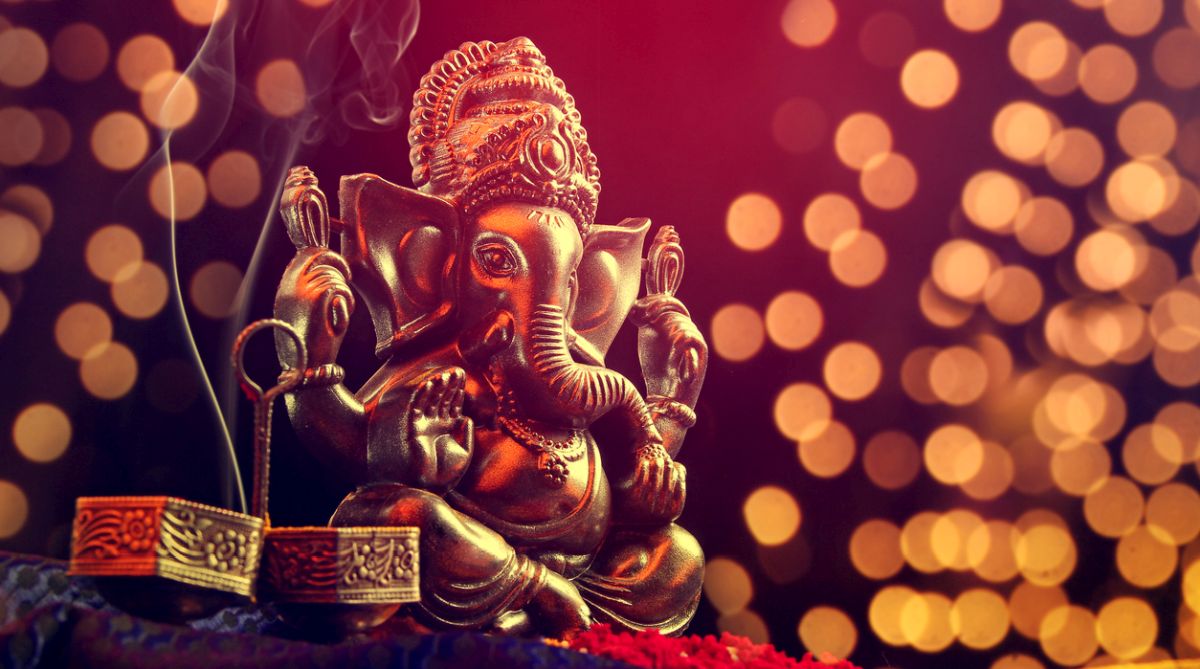 On the final day of the festival, Ganesh idols are traditionally taken to a body of water for visarjan (immersion). The Visarjan is an important part of Ganesh Chaturthi, as it signifies the return of Lord Ganesh to his home in Mount Kailash.
Millions of people participate in the Visarjan every year, making it one of the largest religious festivals in the world. Here's everything you need to know about Ganesh Chaturthi date, time, and visarjan (immersion).
Ganesh Chaturthi Date and Time 2022
| | |
| --- | --- |
| Ganesh Chaturthi 2022 | August 31, 2022 (Wednesday) |
| Ganesha Puja Muhurat | 11:05 am to 01:39 pm |
| Muhurat Duration | 2 Hours 33 Mins |
| Chaturthi Tithi Starts | 3:33 pm on August 30, 2022 |
| Chaturthi Tithi Ends | 03:22 pm on August 31, 2022 |
| Ganesh Visarjan (Immersion) | September 9, 2022 (Friday) |
Detailed Steps to Follow During Ganesh Visarjan Puja Vidhi
The Visarjan is an important ritual, as it symbolises the release of negative energy and the start of a new beginning. So, there are a few specific steps that should be followed in order to perform it correctly.
The puja begins with the dressing of Lord Ganesha's idol in new clothes. A cloth bundle containing modak, money, durva grass and betel nut is placed next to the idol. The puja participant then worships Lord Ganesha while asking for forgiveness for any mistakes. After the puja is complete, the idol is immersed in water with all respect and love. This act signifies the release of Lord Ganesha's blessings and presence in one's life.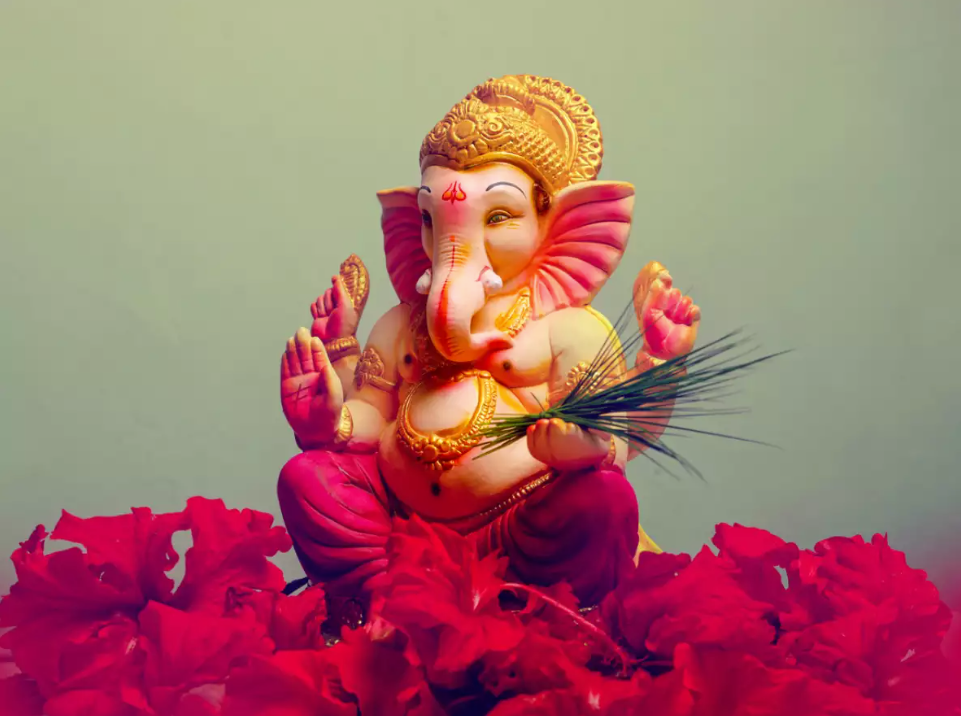 Sweets for Ganesh Chaturthi
As the festivities of Ganesh Chaturthi begin, households across India are busy making preparations. One of the most important tasks is to create an offering for Lord Ganesha, which typically includes a sweet dish.
There are many different types of sweets for Ganesh Chaturthi, but some of the most popular include modak, motichur laddu, sooji ka halwa, gajar halwa, rose barfi, cashew barfi, and coconut barfi. Each of these sweets has its own unique flavour and texture, making them a delicious way to worship Lord Ganesha.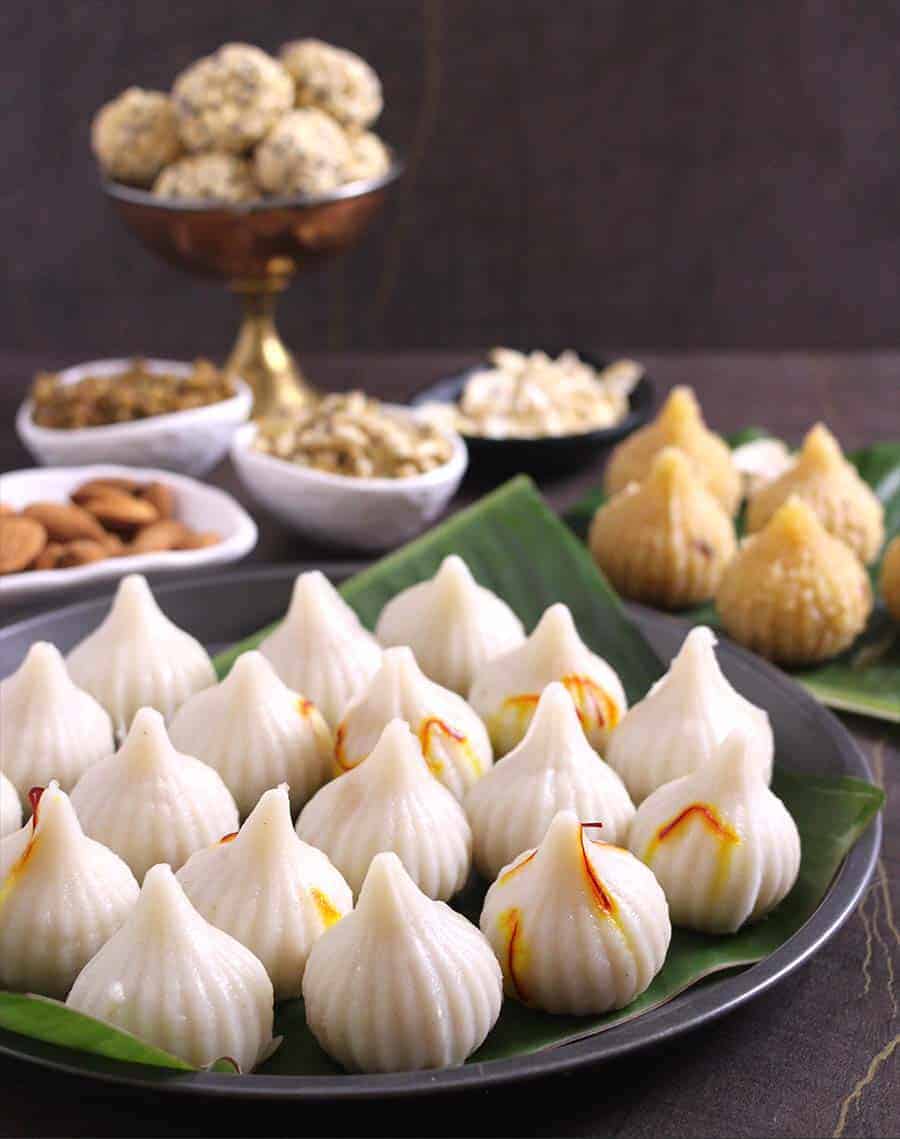 Motichur laddu, for example, is a sweet made from boiled milk and air-dried Gram flour balls. Sooji ka halwa is a semolina pudding that is often flavoured with cardamom and garnished with almonds and pistachios. Gajar halwa is a carrot pudding made with milk, sugar, and ghee, while rose barfi is a sweet made from condensed milk and flavoured with rosewater. Cashew barfi is another popular option, as it is made with cashews, milk, and sugar and often garnished with almonds.
Ganesh Chaturthi Gifts For Friends and Family
As the annual celebration of Ganesh Chaturthi approaches, Hindus around the world begin to prepare for the ten-day festival honouring the lord Ganesha. One of the most important aspects of the festival is the exchange of gifts, which is a symbol of love and respect. If you are looking for Ganesh Chaturthi gifts ideas, here are a few suggestions:
1). A statue or figurine of Lord Ganesha: A Ganesha statue is a beautiful and regal way to honour the lord. You can find statues made from a variety of materials, such as marble, brass, or even wood. If you're looking for something truly unique, try to find a statue that captures Lord Ganesh in mid-transformation.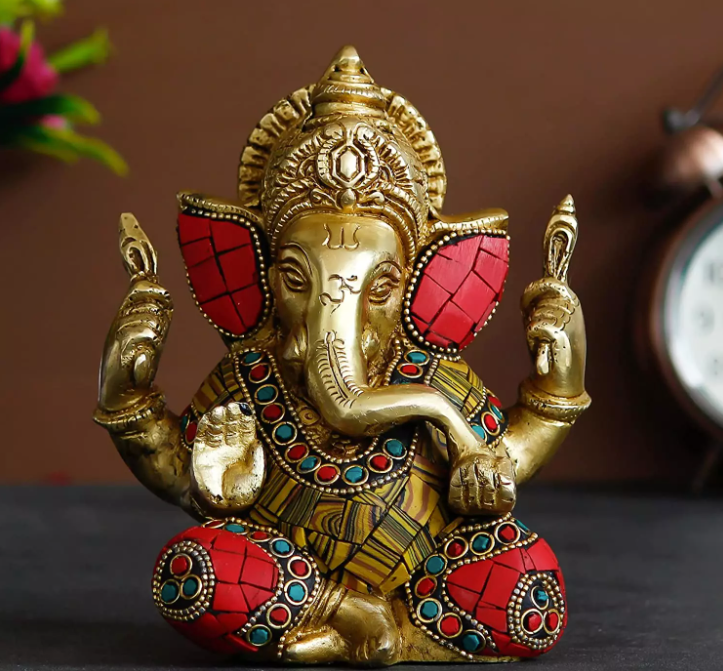 2). Ganesha plant:  The plant should be placed in a pot that has been consecrated with holy water and then decorated with flowers and other offerings. Once the plant has been blessed, it can be placed in a prominent spot in the home or office as a daily reminder of Lord Ganesh's presence.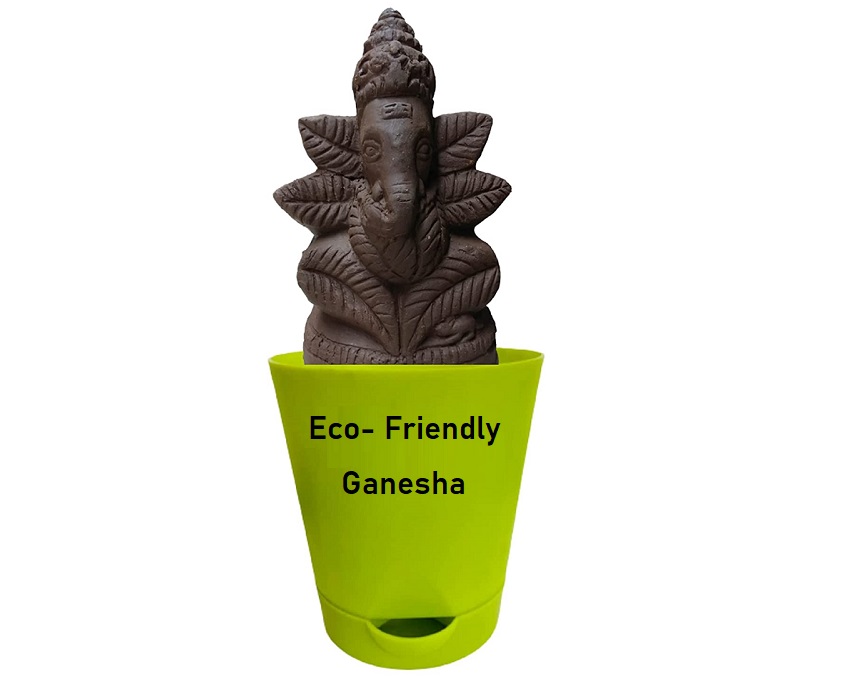 3). Handcrafted Modak: No celebration of Ganesh Chaturthi would be complete without Modak. Modak is the lord Ganesha's favourite food. You can find Modak being sold on almost every street corner during Ganesh Chaturthi, but if you want to give your gift recipient something special, look for handcrafted Modak for Ganesh Chaturthi by skilled artisans.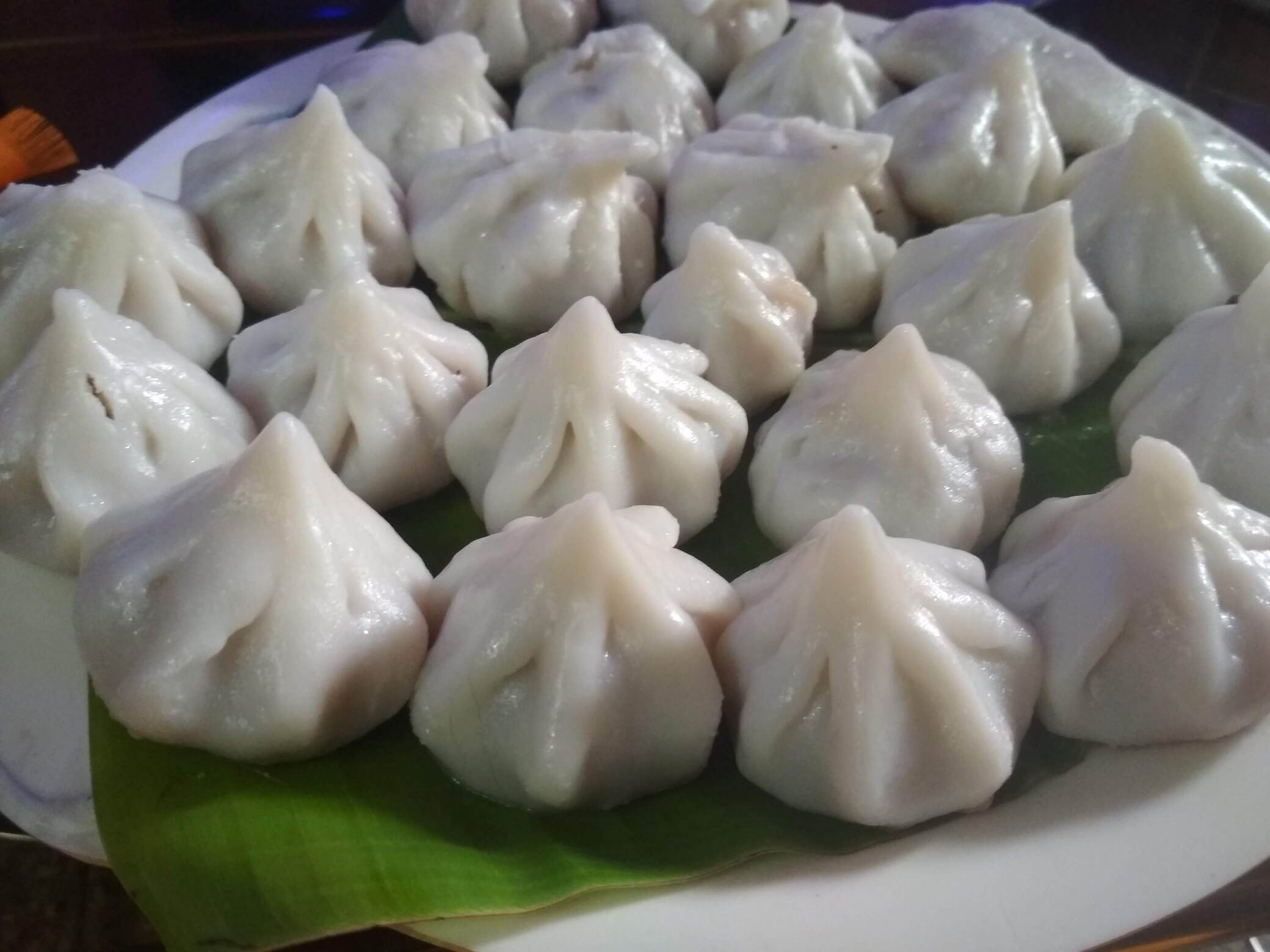 4). A set of prayer beads: When Hindus pray, prayer beads are traditionally used by them to keep track of their mantra. This gift would be ideal for someone who is interested in meditation or who wants to start.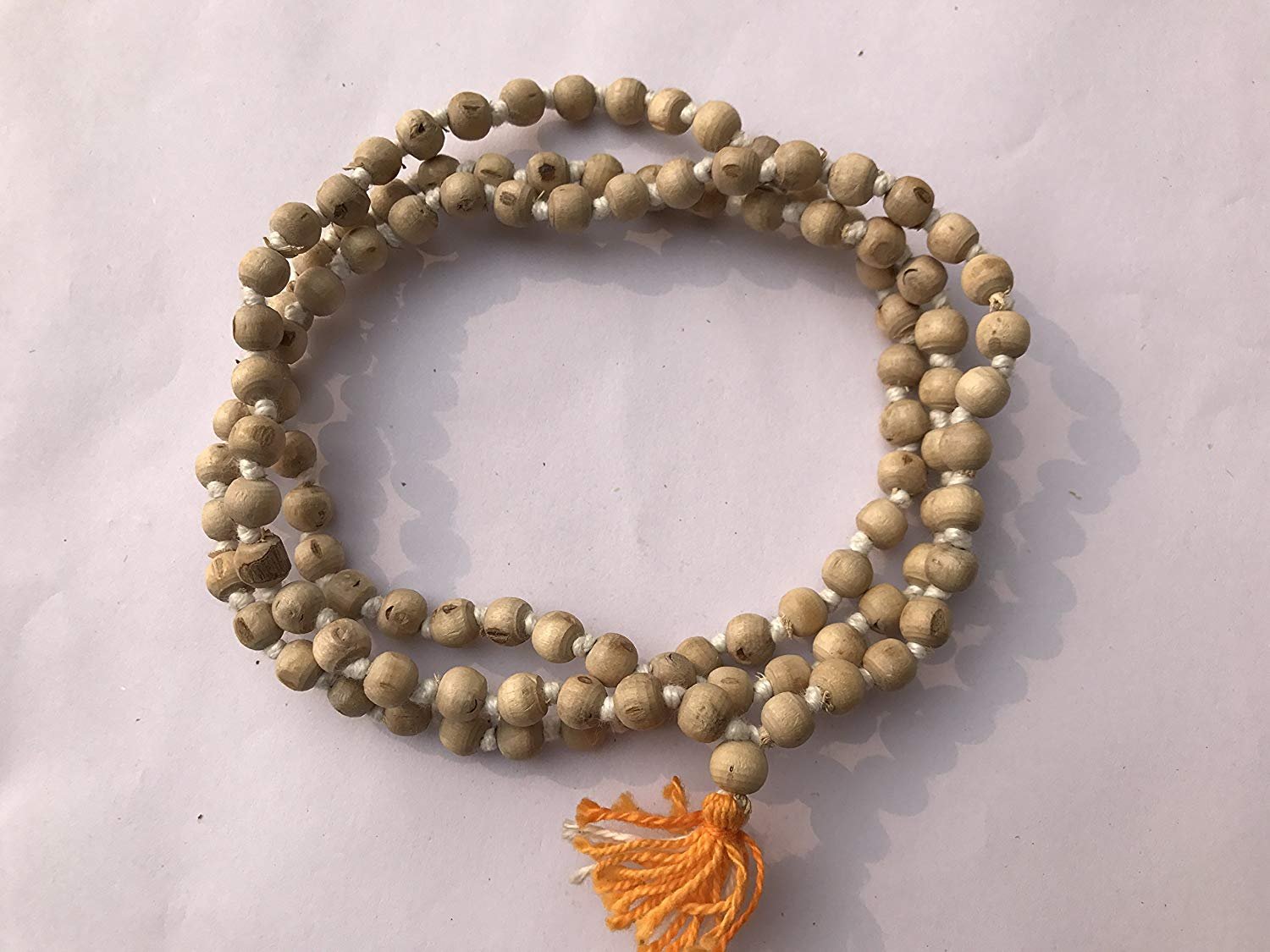 Conclusion
Our Indian festivals would not be complete without exchanging gifts with our friends and family members. In case you are far away from home on Ganesh Chaturthi, show your family and loved ones that you miss and love them by sending exclusive Ganesh Chaturthi gifts online.