Holi, the festival of colors is just around the corner. Holi 2023 will be celebrated on 8th March all across the country. Widely celebrated by splashing colors, water balloons etc with a lot of fun and frolic, Holi is also associated with gifting and sweets. The festival is best celebrated by giving Holi gifts to family and sharing Holi Sweets with each other. Making Gujiya, Imarti and Jalebi is a tradition at several Hindu households during Holi.
While kids like to spend their day playing with Holi colors and pichkaris, adults also join the revelry and fun. Feasting on Holi sweets and Thandai is the norm of the day. When it comes to Holi gifts for family, one is spoilt for choice these days. Some of the best Holi gift ideas are as below-
Holi Hampers
The best gifts for any occasion are often a combination of a lot of thoughtful things. Thus when looking for the best Holi gift for family, choose a hamper full of sweets, chocolates and other goodies. The festival is marked by making and eating Holi sweets and thus receiving the same as a gift is always welcome. You can even customise Holi hampers with sweet and savory both to balance the same. Indians love eating namkeen and thus adding namkeens with Indian mithai and thandai will make for a great Holi gift.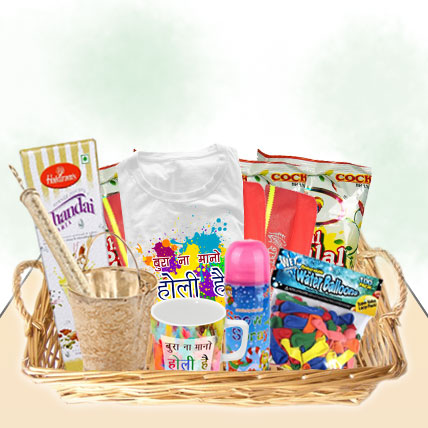 Holi Pichkari and Colors
The best gift for Holi for kids is Holi pichkaris in the same of their favorite cartoon. Kids follow cartoons and super heroes a lot. These days several fancy pichkaris are available which are modelled in the shape of guns, shields, marvel characters etc. Some also have fancy stickers in their favorite character printed on them. There are also pichkaris which dispense water at a variable speed which really excites kids. Apart from this, giving Holi colors as a gift is always a great idea. With several herbal and organic color options available in the market, club your colors and pichkaris to make it a combo.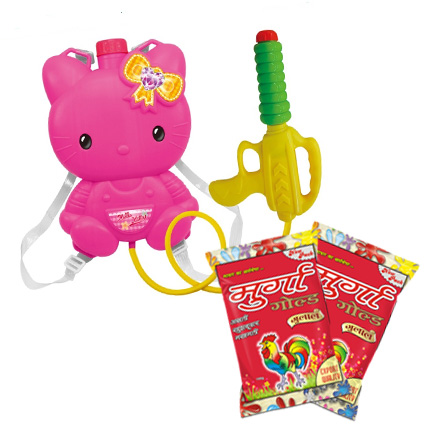 Personalised gifts
We live in the times of customisation where everyone likes their things made to order. So personalised gifts for Holi are always a great idea. From personalised Holi t-shirts which have colorful messages or names or images on them to photo frames and cushions to decorate one's home. You cannot go wrong when you choose personalised gifts for the festival.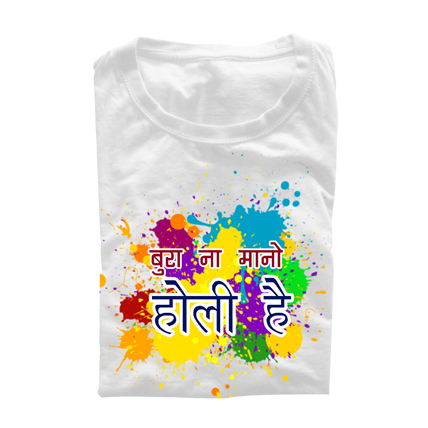 White Kurtas and Holi Caps
Everyone loves to wear light color kurtas and colorful Holi caps when celebrating the festival. Thus giving people white kurtas and colroful Holi caps as gifts might be a great idea. It will also set the pattern for a theme for a fun and colorful Holi party.
Holi gifts for kids
Kids are the easiest to please and always appreciate whatever we give them. When it comes to Holi gifts, pichkaris and colors as mentioned above are a great idea. When clubbed with chocolates that they love, it would be the ideal gift for them. Not only will they relish eating their favorite chocolates as they play but will also cherish the pichkaris and colors.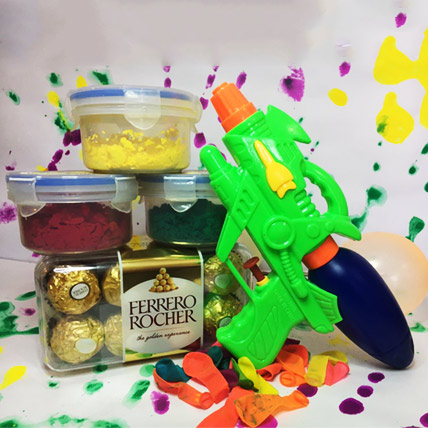 Holi Sweets
When it comes to Holi gifts, one cannot go wrong with Holi sweets. Indian mithai is appreciate by all and is also a tradition during this Hindu festival. While Laddoo and Kaju barfi remain evergreen choices, Gujiya and Chandra kala are Holi favorites for the occasion.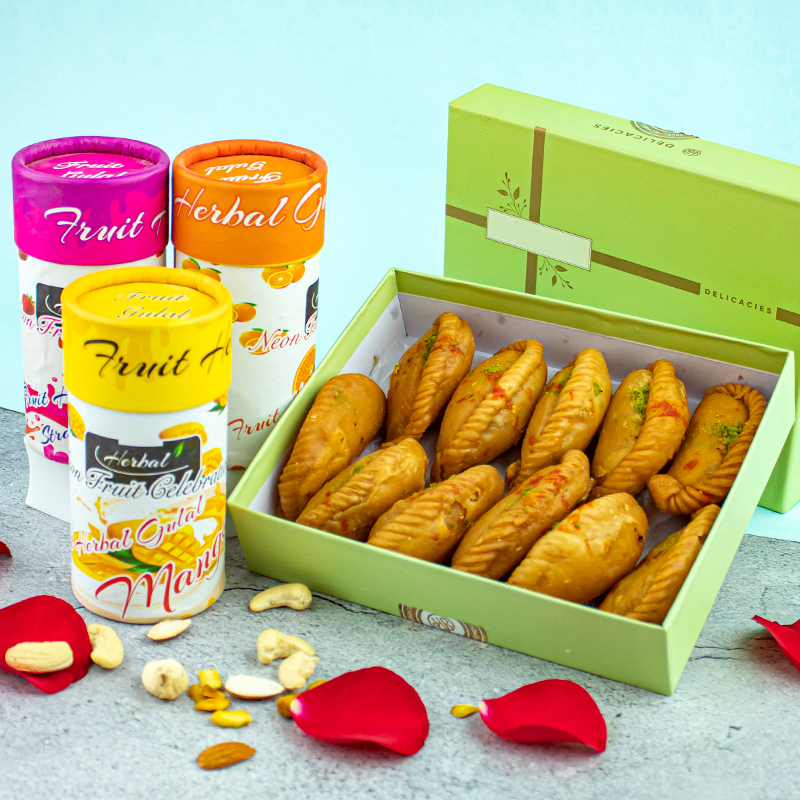 The above are some of the best Holi gift ideas to make the celebration more joyful and colorful.